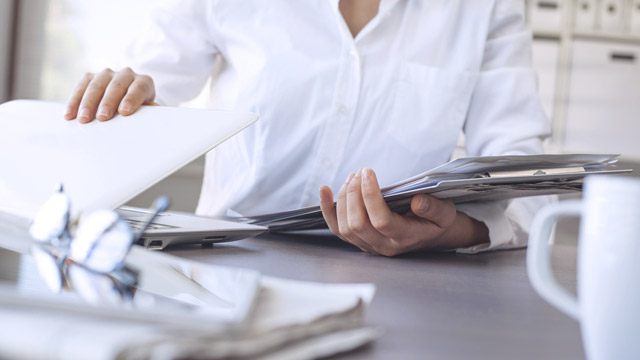 Those who have experienced the bittersweet feeling of resigning know that your final pay is like the pot of gold at the end of the rainbow. But like most people, you probably didn't know how much you were owed. So, after waiting intently for several months to finally claim your check, you end up either getting dismayed when you over-expect or feel wowed if you're given more than what you thought was coming. It's great if you're part of the latter, but the ideal scenario is that you're always able to compute the estimated amount of your back pay. Here's a list of items the government mandates employers to include in the final pay of their resigned employees.
ADVERTISEMENT - CONTINUE READING BELOW
Salary that was held
Your employer is not castigating you when they hold your salary on the last cut-off prior to your last working day. One of its objectives is to make sure they have funds in case an employee is subject for salary deduction due to several factors, like excess phone charges, loans, unturned over accountabilities such as laptops and other company-owned equipment. Think of it as a one month advance on your rent--it's a consumable security fund for your employer.
Pro-rated 13th month pay
13th month pay, to begin with, is a government-mandated benefit. If you were not able to finish the entire year in the same organization, you are still entitled to receive an amount because it is pro-rated by nature, given that you were employed for one month at the minimum. For example, if you resigned in May (assuming that you were already employed in the organization from January), the computation is your basic salary, multiplied by five months (length of employment for the year), divided by 12.
ADVERTISEMENT - CONTINUE READING BELOW
Recommended Videos
Income Tax Refund
It is also known as "tax adjustment for BIR." Income tax is the amount that everyone is obligated to forward to the BIR. If you're an employee, it's automatically deducted from your salary. (If you are self-employed, a consultant, or a freelancer, you need to personally declare your income tax to BIR.) When you resign prior to the 12th month of the year, you'll receive a tax refund because BIR assumes that you are employed in the same organization within a minimum period of one year. So, when you're not able to finish the entire year, BIR refunds an amount to your account, which is then included in your back pay.
Other benefits that were indicated in your employment contract
The government recognizes agreements and clauses written in employment contracts. If there are monetary benefits that should be granted to an employee, it should be strictly followed. One example is a retirement benefit. If an employment contract states that the employer should pay an amount when the resigning employee reaches a certain number of years, it should definitely be awarded. Another example is a commission scheme—unless it's indicated in the contract that the employee will no longer receive the said amount if she does not complete a certain period of employment. It's a case by case basis and it usually depends on your workplace policies. So make sure you to review your employment contract well. Remember, knowing how much you're supposed to get will also help you spot any errors in the computation. Knowledge is power, after all.
ADVERTISEMENT - CONTINUE READING BELOW
* Sheena Abellera has an MA in Business Administration from Ateneo Graduate School of Business and is a seasoned HR practitioner.
Load More Stories