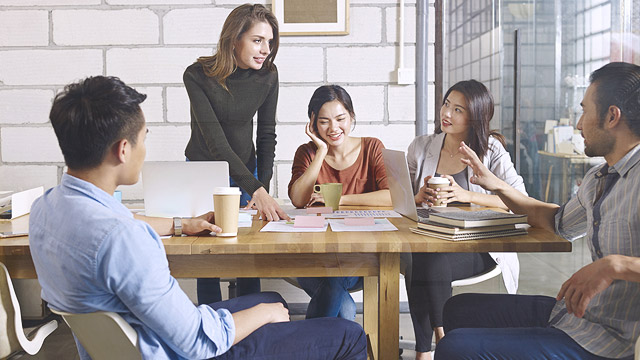 It's a good time to be a Pinay in the workplace, as according to Grant Thornton International Ltd.'s Women in Business report featured on Business World, 46.58 percent of those holding senior managerial positions locally are women, making the Philippines the country with the highest proportion of girl-bosses among 35 countries surveyed.
ADVERTISEMENT - CONTINUE READING BELOW
CONTINUE READING BELOW
Recommended Videos
While some Pinays may take this for granted, having women in positions of power actually makes the company you work for a better place. In fact, the Getting to Equal 2018 report by Accenture revealed that allowing women to thrive means allowing everyone to do the same.
"Our research shows that in companies with cultures that include the workplace factors that help women advance, men thrive too, and we all rise together," explained senior managing director and Accenture Advanced Technology Center lead Ambe Tierro. She pointed out that an equality-centric culture that focuses on diversity and inclusiveness can create a work environment where everyone benefits.
Based on Accenture's report, there are 40 factors that are common among companies that care for their employees by allowing them equal opportunities. Out of 40, 14 are most relevant. Scroll down to see how many of these are true for the company you work:
1. Gender diversity is a priority for management.

ADVERTISEMENT - CONTINUE READING BELOW

2. A diversity target or goal is shared outside the organization.

3. The organization clearly states gender pay-gap goals and ambitions.

4. Progress has been made in attracting, retaining and progressing women.

5. The company has a women's network.
Comments
Load More Stories