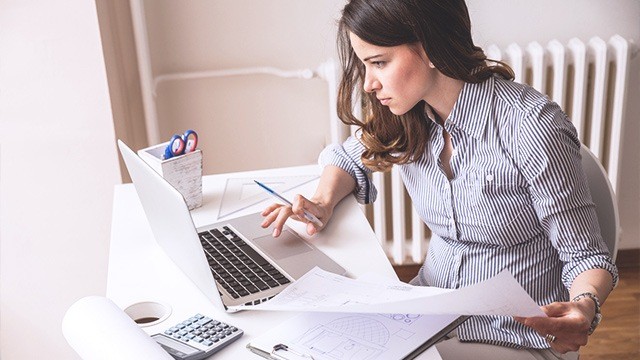 Nowadays, with dropouts becoming tech magnates and employers reviewing portfolios over academic backgrounds, does a college degree really lead to a higher salary? Will a bachelor's degree increase the chances of getting a high-paying job compared to a high school diploma or a vocational certificate?
To answer the question, Entrepreneur.ph partnered with online job portal JobStreet.com and analyzed the self-reported salaries of more than 200,000 of its users.
ADVERTISEMENT - CONTINUE READING BELOW
First, they grouped the anonymized entries according to six classes or levels of job positions from entry level, to those with one to four-year experience, non-executive specialist posts, supervisors, managers and assistant managers, and finally CEOs, senior vice presidents and vice presidents.
Across each class, JobStreet.com users were further classified by level of educational attainment: high school diploma, vocational diploma or short course, bachelor's or college degree, professional license (passers of board exams), master's degree holders and doctorates or PhDs.
ADVERTISEMENT - CONTINUE READING BELOW
On the whole, the data suggests that college graduates earn more than their high school counterparts. They estimate that average salaries of college graduates are about 37.7 percent more than their high school graduates and 38.5 percent more than vocational diploma holders. Professionals earn, on average, 86.7 percent more than high school graduates and 87.8 percent more than vocational graduates.
For entry-level positions, the salaries of college graduates and high school graduates are virtually at par with each other. College graduates begin to earn increasingly higher pay than high school and vocational graduates when they move to higher positions. From only 6.1 percent for employees with one to four years' experience, the premium of college graduates' salaries over those of their high school counterparts rise to as much as 64.3 percent by the time they become top managers such as CEOs or vice presidents. Professional license holders such as doctors, lawyers and engineers are paid more than high school graduates even while still in entry-level positions.
ADVERTISEMENT - CONTINUE READING BELOW
Statistical analyses by JobStreet.com's academic consultant also show that after position, education is the most important factor in explaining an employee's level of salary. That is followed by the size of the school where JobStreet.com users graduated.
Readers must be aware of the limitations of the foregoing analysis. For one, it is not based on a stratified random survey but is derived solely on self-reported salaries of JobStreet.com users. They may not represent the profile of the entire Philippine work force.
For example, high school graduates make only 1.7 percent while college graduates and post-graduate degree holders account for 91 percent of JobStreet.com users included in the analysis. In contrast, high school graduates make up the biggest group, or 27.7 percent, among all employed persons in the Philippines, as of January 2017, according to the Philippine Statistics Authority (PSA). On the other hand, college graduates account for only 15.6 percent of all employees, based on PSA data.
ADVERTISEMENT - CONTINUE READING BELOW
Still, it probably makes sense for high school students, if they are academically inclined and qualified, to go to college. Apart from the prospect of higher earnings in the future, higher education has value that goes beyond monetary rewards.
This story originally appeared on Entrepreneur.com.ph.
* Minor edits have been made by the Femalenetwork.com editors.
Comments
Load More Stories