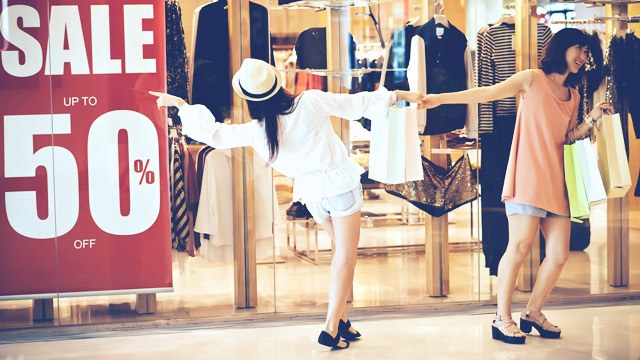 Your 30s are said to be the most fashionable years of your life. It's the time when you're sure about yourself and your style. More than following trends, you're now more into what works and what fits you and your personality best.
It's also when you become smart about your purchases—cheap doesn't necessarily mean good—and start investing in quality pieces which you know you'll be using for a long time. Wealth expert Vince Rapisura of Usapang Pera shares smart ways to set a budget to breathe life into your wardrobe. Upgrade your OOTDs without busting your wallet.
ADVERTISEMENT - CONTINUE READING BELOW
CONTINUE READING BELOW
Recommended Videos
FemaleNetwork.com: How much of your salary should you set aside for clothes, shoes, and accessories?
Vince Rapisura: I have what I call the 5-15-20-60 budgeting rule. This means that you set aside 5% for an insurance premium, 15% [for] savings, and 20% for investments from income. The remaining 60% is for expenses.
In my rule, you have the liberty to decide what to do with the 60% of your income as long as you allot for the insurance premium, savings and investments first. So how much you spend on clothes, shoes, and accessories is irrelevant as long as you follow my budgeting rule.
FN: How can you be smart when shopping for your OOTDs? Should you really take advantage of payday sales?
VR: Shopping is not the only way to prepare for your OOTD. You can raid your sister or your mom's closet. There might be gems there that would look good on you. You can mix and match. You can also DIY. OOTD really calls for creativity so have fun being creative. Most of the time, OOTDs work best when one is confident with what one wears. So work on that too.
ADVERTISEMENT - CONTINUE READING BELOW
On shopping smart, (a) you can get the same look from lesser known brands; and (b) there is also no shame recycling or upcycling (ukay-ukay). Payday sales are just marketing strategies. I would only approve of buying during "sales" if this has been carefully planned. This means that the purchase has been planned weeks ahead and not purchased on the day of the sale.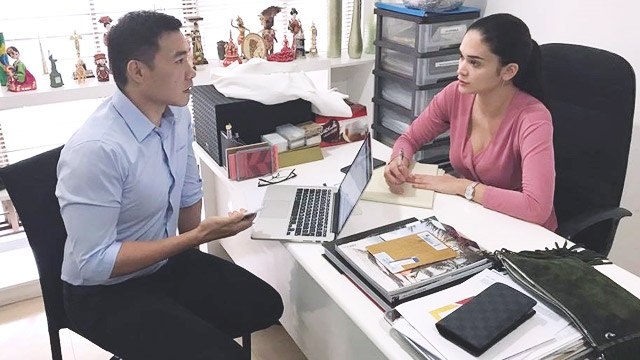 ADVERTISEMENT - CONTINUE READING BELOW
FN: How do you work around "impulse buying?"
VR: Simple. Resist. Just walk away.
Walking away is not just applied to walking away from stores. It's also walking away from people who encourage you or tempt you to become an impulse buyer.
FN: How smart is it to invest in expensive pieces (such as designer bags, shoes, etc.)? And if you do invest in them, should you use them? Will they depreciate when you do?
VR: While I recognize that there is such a thing as "investing" in designer bags and shoes, I do not espouse it as a legitimate way to plan for your financial security.
Designer bags and shoes become an investment if you earn from them. When you use it, the value depreciates and you lose money. I don't think a typical Filipino lady can afford to buy designer bags etc. that appreciate even when used. This mostly happens when you have a name or if you're a celebrity.
ADVERTISEMENT - CONTINUE READING BELOW
Learn how to manage your finances with Vince Rapisura on Usapang Pera on Facebook!
Load More Stories