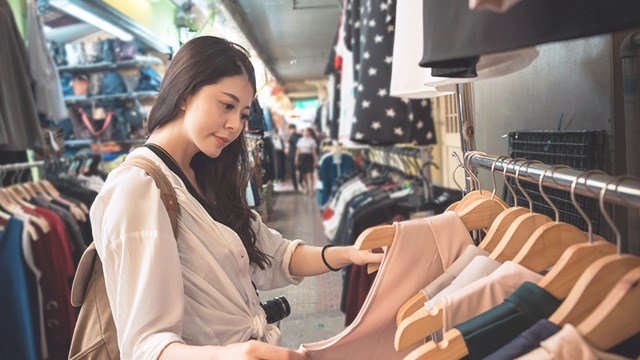 Many of us enjoy shopping at Christmas bazaars to get one-of-a-kind gifts for our loved ones. While malls definitely provide a lot of options (not to mention comfort), small businesses found at bazaars tend to offer products with more character, adding a more personal touch to your presents—perfect for a season that's all about being grateful for the special relationships you have with friends and family.
ADVERTISEMENT - CONTINUE READING BELOW
Given this, have you ever considered setting up your own stall? Here us out.
Many of today's established businesses began as stalls in weekend bazaars and other short-term marketplaces. These include Mary Grace Café, Aranaz, S&H Fashion and Snoe Beauty, to name a few. If you have a concept you've been thinking of for a while now, a bazaar might be a good way to test it out! Who knows, you might be Manila's next big thing.
To help guide you in planning, here's an infographic by Entrepreneur Philippines that includes the total rental fees, location and duration.

ADVERTISEMENT - CONTINUE READING BELOW
(Ed's Note: Though the total fees represent the actual cost of renting space in these bazaars, they don't make a good basis for comparison because the duration and size of the selling vary from one bazaar to another.)
To make a proper comparison, the total fees were divided by the retail area in square meters, and then by the number of days, giving the daily rental cost per square meter. On this basis, we found that the average daily cost of renting a booth in any of the 10 leading Christmas bazaars in the metropolis is P1,150 per square meter.
The highest daily rent is P2,208 per square meter at the Trendsetter's Bazaar at the SMX Convention Center in Pasay City on December 21 to 23, while the lowest rent is only P416 per square meter at the Christmas Retail Bazaar at the Fisher Mall in Quezon City on December 15 to 18 and December 21 to 24. The high and low end of the range indicate the primacy of location as the main driver of rental rates.
ADVERTISEMENT - CONTINUE READING BELOW
SMX Convention Center is one of the most coveted venues, not just for bazaars but for any event in Metro Manila. Its strategic location, as it sits right across SM Mall of Asia, one of the largest malls in the entire country, already makes it as a place to be in for any retail space.
A secondary factor could be the dates when the bazaar is open. The Trendsetter's Bazaar choice of operating dates, just a few days shy of Christmas Day, gives its tenants a good opportunity to sell goods at a premium to last-minute buyers of gift items.
On the other hand, bazaars running for longer periods of time tend to have cheaper fees. A prime booth at the World Bazaar Festival at the World Trade Center in Pasay City, considered the longest-running bazaar in the country, costs P536 per square meter a day. The shopping event runs from December 3 to 22, a longer period compared to the Trendsetter's Bazaar, which runs for only three days.
ADVERTISEMENT - CONTINUE READING BELOW
Still, some bazaars, while also happening on the week before Christmas, can still cost less, depending on the event's venue. For example, a booth at the Manila Sundance Bazaar, which runs from December 19 to 24 at SM Megamall's Megatrade Hall, costs only P1,042 per square meter per day, or less than half of Trendsetter's Bazaar's daily fees. That may look like a deal—especially if one considers that setting up a bazaar inside a shopping mall subjects bazaaristas to more competition from scores of shops inside the mall itself.
It also pays well for shoppers to have an idea how much the daily rental rate per square meter of selling area in the various bazaars is. In general, costlier rents imply higher selling prices as shop owners have to recover the extra costs through higher margins. If you really want bargain prices for your Christmas shopping, try the bazaars charging the lowest rents while running for the longest period.
ADVERTISEMENT - CONTINUE READING BELOW
This story originally appeared on Entrepreneur.com.ph.
* Minor edits have been made by the Femalenetwork.com editors.
Comments
Load More Stories