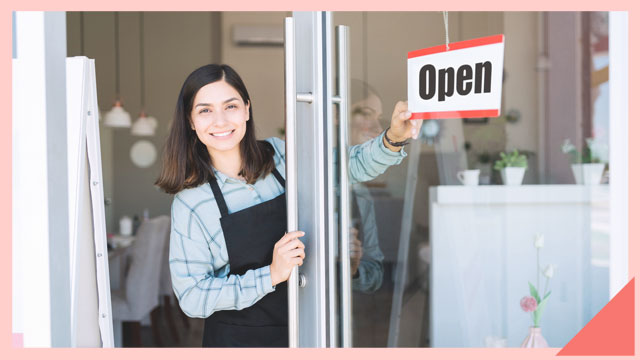 It goes without saying that a business name is important for any enterprise, and by law you have to have it registered not only for your business to be legit, but also to protect your name from others who may want to use it.
ADVERTISEMENT - CONTINUE READING BELOW
The anatomy of a good business name
According to the Department of Trade and Industry (DTI), a good business name has two parts: a dominant portion which can include "a word, group of words or a combination of letters and numerals," and a descriptor which describes your business (i.e., if you're a cafe, a laundromat, etc). Your description should be based on the Philippine Standard Industrial Classification (PSIC)'s list, which you can check out here. This list helps you categorize your business under the right local industry.
If you want to be sure that your business name is original, there's a database that you can check: https://bnrs.dti.gov.ph/. Simply plug in the name that you have in mind and click search. Any other enterprise with the same name will pop up in the results.
If you're still on the fence about what to baptize your negosyo, the DTI lists down what you can't use, based on the Rule IV, Section 3 of the Business Name Law.
"Those that connote activities or norms that are unlawful, immoral, scandalous or contrary to propriety;
"Those names, words, terms or expressions used to designate or distinguish, or suggestive of quality, of any class of goods, articles, merchandise, products or services;
"Those that are registered as trade names, trademarks, or business names by any government agency authorized to register names or trademarks;
"Those that are inimical to the security of the State;
"Those that are composed purely of generic word or words;
"Those that by law or regulation are restricted or cannot be appropriated;
"Those that are officially used by the government in its non-proprietary functions;
"Those names or abbreviations of any nation, intergovernmental or international organization unless authorized by competent authority of that nation, inter-government or international organization;
"Those ordered or declared by administrative agencies/bodies or regular court not to be registered;
"Those names of other persons; and
"Those names which are deceptive, misleading or which misrepresent the nature of business."
ADVERTISEMENT - CONTINUE READING BELOW
How do you register your business
Now that you've decided on a name, you can now register your business either over-the-counter or online:
Over-the-counter registration
1. You'll need to fill out an application form, which you can download from here: https://bnrs.dti.gov.ph/web/guest/downloads.
2. You'll need to bring a government-issued ID.
3. Present these to DTI.
4. If you'll have a representative register for you, he or she will have to present an authorization letter, as well as a government-issued ID.
Online registration
The simpler method of the two, you'll just have to fill out the online form here: https://bnrs.dti.gov.ph/registration. Just remember to pay your fees within five days of your registration, or else it'll be deemed abandoned by the system. 
FN Tip: You can pay your fees through your PayMaya app!
ADVERTISEMENT - CONTINUE READING BELOW
Good luck!
For more details on what you can and can't do when registering a business name, visit https://dti.cov.ph. 
Load More Stories