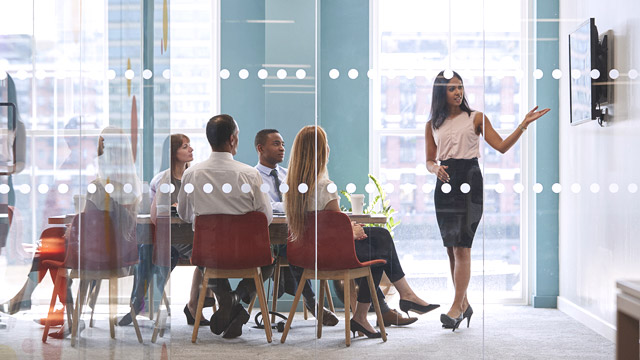 Basic manners matter most during a negotiation with a potential business client or while presenting the company's latest numbers to your seniors. Aside from the ABCs of professionalism like dressing properly or coming on time, here are a few more notes on good business etiquette.
If you are hosting the meeting, make sure everyone present has been properly introduced.
If there's a new person present in the room or business cards haven't been exchanged, it is essential to start off with introductions, especially during small meetings.
ADVERTISEMENT - CONTINUE READING BELOW
First, introduce yourself, and then make necessary introductions. Barbara Pachter, author of The Essentials of Business Etiquette, recommends addressing the person with the higher rank first.
Be wary of distracting habits.
The Emily Post Institute warns against nervous habits as it might disrupt the flow of your meeting. This includes leg shaking, finger tapping, playing with your hair or your phone, and more. Apart from distracting others, you also put yourself at risk of looking uninterested or anxious.
Bring up action taken since the last meeting. 
If you were tasked with action items during your last meeting, it would be best to mention what movements have taken place towards your goals.
Cite your sources.
There have been famous instances of high profile speakers quoting past speeches or statements that aren't their own, and getting called out. Don't make the same mistake that may knock your level of credibility down a few pegs, even if you think it will get by unnoticed. If you wish to quote source material or a resource person, state it as matter-of-factly as you can. Saying "To quote Steve Jobs" or "According to data collated by Nielsen" works fine.
Find the right time to raise questions.
You have to really get a feel of the room for this one. If it's a more casual meeting then you might be able to jump in and ask your query. Pachter advises not to save all the questions for the end because it might eat up everyone else's time, but there are times when you should not interrupt a speaker to raise your question. If you are leading the meeting, let everyone know when the best time to ask questions will be.
Stop fussing with your phone. 
Remember to put your smartphone on silent or vibrate before entering the place of meeting. While this may seem like a very basic rule, it's one that people regularly forget to do. Show the participants of the meeting that you respect their time and effort by giving them your full attention. If you must take an important call, excuse yourself and leave the room.
ADVERTISEMENT - CONTINUE READING BELOW
Be honest and direct when answering questions.
When you enter a meeting, you're expected to come prepared and to know the event's agenda. But if you are called out and thrown a question that you do not have the answer to, don't beat around the bush. Simply say you'll look into the matter and provide answers after you adjourn. You may also review Town and Country PH's list of phrases to use at work to make you more successful.
This story originally appeared on Townandcountry.ph.
* Minor edits have been made by the Femalenetwork.com editors.
Load More Stories