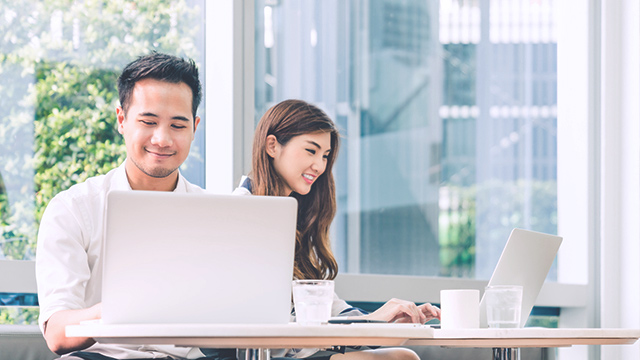 Vero Gines always wanted to be an entrepreneur. An overseas Filipino worker (OFW) in Qatar, he tried putting up business ventures that can give him a steady income when he finally comes back to retire in the Philippines. He tried for eight years—forming a real estate firm and a piggery business—but consistently failed and lost a total of Php7 million in the process.
ADVERTISEMENT - CONTINUE READING BELOW
Another OFW, Paul Lim, tried to do the same by putting up an online shop called Ambi Jewelry. Lim brought jewelry pieces from the Philippines and sold them to Filipinos in Kuwait. He wanted to expand, but growing his business on his own proved to be tough because he didn't have enough capacity to scale up.
The two OFWs' entrepreneurial journeys changed after they enrolled in a business mentoring program called Business Startup Blueprint (BSB). Founded by Bobit Ebarle in August 2016, BSB is an online mentorship program for aspiring entrepreneurs.
According to Ebarle, BSB's five-week online course and coaching program teaches Filipinos how to start a "low-risk, high-reward business."
"I emphasize low-risk because all too often, people waste money, time and effort starting businesses that eventually fail. Thus, throughout the 'Risk Reduction Roadmap,' or the five-step process of starting a business in the Business Startup Blueprint, each step is focused on reducing risks from startup to launch," Ebarle told Entrepreneur Philippines in an e-mail interview.
ADVERTISEMENT - CONTINUE READING BELOW
True enough, after enrolling in BSB, Gines was able to find the perfect business for him based on his skill set and the resources he has access to.
"Initially I thought as long as meron kang (you have the) money or fund to start the business, that's it. After nung mag-enroll ng (I enrolled for) BSB, ang nangyari naging maingat kami talaga (we became extra cautious)," Gines shared in a video interview.
Gines manages VeroGines' Farmstead today, which Ebarle claimed generated a monthly income of Php50,000 during the first few months of operations.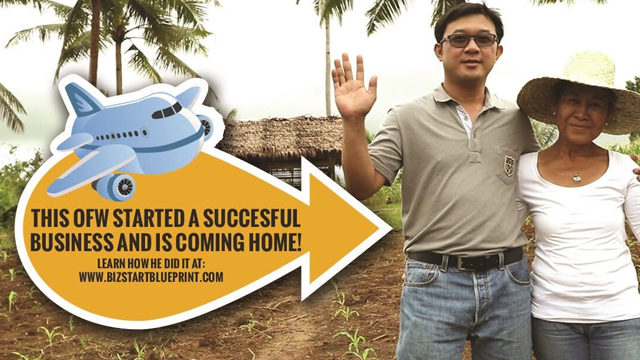 ADVERTISEMENT - CONTINUE READING BELOW
Lim's case was a bit different. He was actually already earning money in his online shop, and all he wanted to do was expand his operations. That's exactly what BSB helped him to do—by teaching him how to properly utilize online review systems, explore other sales channels, expand his client base to other Middle Eastern nationals and increase his inventory by adding other products.
"Paul was able to grow the sales of his business by five times to almost Php600,000 per month! More importantly, all these happened in just eight months!" claimed Ebarle. 
How Mentorship Works
BSB's scheme is simple: clients who want to start up a business can reduce risks through five core training modules called the Risk Reduction Roadmap. In order, the steps are called: (1) Winning before you even start, (2) Generating the best business ideas, (3) Knowing your customer and winning his money, (4) Formulating your moneymaking product, and (5) Launching your dream business.
ADVERTISEMENT - CONTINUE READING BELOW
"No one is talking about the risks and downsides and all the things that could go wrong in business. That's why you hear lots of stories of failed businesses. Lots of hopeful entrepreneurs who didn't know they were taking on too much risks," Ebarle said.
Ebarle's approach was partly inspired by the ideas developed by American tech entrepreneur Eric Ries in the book The Lean Startup.
Ries explained in his book that The Lean Startup methodology aims to shorten the development processes for new businesses by focusing on products that consumers have already showed interest in. This approach guarantees that the business will already have an existing market when it finally launches.
The BSB model mirrors this approach, especially in the fourth step, which Ebarle called "the validation step." However, he added that if seen as a whole, the BSB approach is more complex than what The Lean Startup offers.
ADVERTISEMENT - CONTINUE READING BELOW
"The Lean Startup focuses on validating your business idea. The Business Startup Blueprint leverages on that concept," explained Ebarle. "With this, I believe that the Business Startup Blueprint is more extensive than the Lean Startup because it employs risk reduction in not just the Validation Step, but in all 5 steps of the Risk Reduction Roadmap."
BSB charges Php19,975 for the five-week course that includes four live-coaching webinars and lifetime access to the Business Startup Blueprint Facebook mastermind group, the community of all BSB alumni. They also have lifetime access to all the modules of the class.
Today, BSB has an alumni community of 182 entrepreneurs and business owners. Ebarle said these people could consult with him thru e-mail even long after they have completed the program.
Enrollment opens one to two times in a year. So far, Ebarle said the BSB program has a success rate of 63 percent: 27 out of 43 of the entrepreneurs who took the course have validated, started or grown their own businesses after going through BSB.
ADVERTISEMENT - CONTINUE READING BELOW
Entrepreneurial record
Ebarle's background proved helpful in order to provide effective business advice to aspiring entrepreneurs. In fact, the credibility of BSB lies in Ebarle's expertise in building his own entrepreneurial ventures.
Apart from BSB, he also founded PinoyInvestor, an online platform that helps stock market investors in the country make smarter investment decisions by providing them useful and credible information gathered by partnering with registered brokerage firms.
He started PinoyInvestor with a capital of only Php5,000, which he and his business partner spent for hosting the website online. They then strategically targeted their preferred online clients, resulting in their revenues hitting Php1.1 million with a profit margin of about 60 percent after just a year of operations.
He also founded NextLevel Technologies, which offers an enterprise resource planning software to aid businesses go through digital transformation. The software has functions for purchasing, sales, accounting inventory, warehousing, and such.
ADVERTISEMENT - CONTINUE READING BELOW
Ebarle shared that by leveraging their existing networks, NextLevel was able to land its first client at Php1.1 million.
"Though sales cycles are obviously longer for B2B businesses (e.g. NextLevel Technologies) than in B2C businesses (e.g. PinoyInvestor), the good thing with NextLevel Technologies is that after even just one successful implementation of our product in a client's work environment, it gets much easier to get more clients after that due to positive referrals and word-of-mouth. In fact, we were easily able to get our next client just a few weeks after landing our first client," he proudly shared.
By using his own experiences and the knowledge he has gained in building his successful businesses, Ebarle was able to position himself as a leading figure in the industry of business coaching.
"Because when you know all the things and assumptions that could go wrong, you can take the steps to make sure it never does. This is definitely unpopular business advice, but it's what aspiring entrepreneurs need to hear," he added. 
ADVERTISEMENT - CONTINUE READING BELOW
This story originally appeared on Entrepreneur.com.ph.
* Minor edits have been made by the Femalenetwork.com editors.
Recommended Videos
Comments
Load More Stories