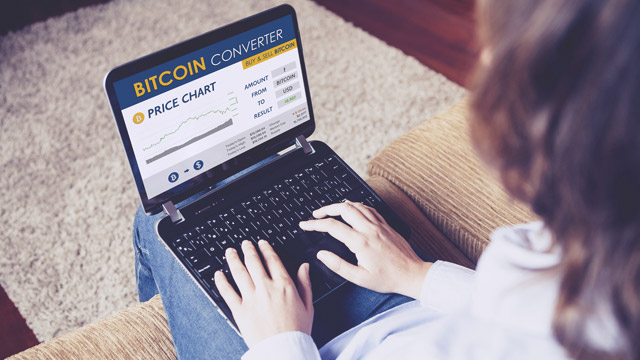 You've probably heard of Bitcoin and how it's supposedly profitable to invest in it, and it's true--when Bitcoin surges, it really surges. At the start of 2017 it was only $985 a piece, but it peaked last December 16 at $19,343--however, it's important to first know what exactly you're getting into before you even put money into it since prices can also drop fast.
ADVERTISEMENT - CONTINUE READING BELOW
Bitcoin's prices have since fallen from its peak last year by more than a fourth to only $14,228 on January 10 according to coindesk.com, and Philippine financial regulators worry that a growing number of Filipinos may be tempted to invest in virtual currencies (VCs) even if they do not fully understand the underlying risks. Apart from the inherent risk from the volatility of virtual currencies (VCs), financial regulators warn that criminals may be using virtual currencies to steal money from gullible people through outright scams disguised as get-rich-quick schemes.
CONTINUE READING BELOW
Recommended Videos
"With the recent price surge of VCs, such as Bitcoins, the Bangko Sentral ng Pilipinas (BSP) has observed that an increasing number of individuals or entities may be tempted to 'invest' in VC pyramid schemes disguised as initial coin offerings (ICOs) or VC investment products. The public is therefore advised to exercise caution regarding the acquisition, possession, trading of VCs or dealing with VC-related offers," the BSP said in a statement issued December 29.
ADVERTISEMENT - CONTINUE READING BELOW
It added: "Unlike stocks or debt issues, VCs are not backed by any company or commodity and the price is purely dependent on market demand and supply. As such, investing in VCs presents a highly speculative and risky undertaking which might result into huge financial losses."
It should be noted, though, that the BSP recognizes the legitimate uses of virtual currencies in easing financial transactions, especially payments and fund transfers. It just frowns on virtual currencies as investment vehicles because it is highly speculative.
In fact, the BSP is one of the very few central banks in the world to have released regulations for virtual currency, becoming the first country in Asia to do so. It has issued an electronic money issuer (EMI) license to Coins.ph, and a VC exchange license to two cryptocurrency startups, Betur Inc., the holding company behind Coins.ph, and Rebittance Inc., a wholly owned subsidiary of Satoshi Citadel Industries, according to a report in the Philippine Daily Inquirer.
ADVERTISEMENT - CONTINUE READING BELOW
 "The Bangko Sentral recognizes that virtual currency systems have the potential to revolutionize delivery of financial services, particularly for payments and remittance, in view of their ability to provide faster and more economical transfer of funds," said the BSP in a circular issued in January 2017. It added that such technology "may further support financial inclusion."
To minimize both investment and security risks, the BSP advises existing and prospective virtual currency users to:
1. Deal only with BSP-registered VC exchanges and maintain only a sufficient amount of VCs enough to address transaction requirements. 
2. Properly secure their VC holdings and observe security tips below to protect the confidentiality and integrity of personal information and transaction details.
3. Set-up and use a dedicated email account. Avoid using the same email accounts or username that you have used in public platforms such as social media.
4. Keep VC-related email account to yourself. In any VC transaction, users need their email account and password. Thus, it is important to secure not only your password but also your email account.
ADVERTISEMENT - CONTINUE READING BELOW
5. Set a strong password. Use complex and hard-to-guess passwords (i.e. alphanumeric including symbols, lower and upper cases).  Avoid re-using the same password for more than one service.
6. Observe basic internet security. Exercise caution in accessing your VC wallet especially when using Wi-Fi connections. Avoid installing software, browser plugins or downloading attachments from unknown or suspicious websites and emails. At the same time, do not leave your device unattended.
7. Subscribe to multi-factor authentication (MFA) provided by the VC wallet provider. VC users should enable, whenever available, MFA options to their VC accounts. Adding another layer of authentication can provide increased security to your VC account and transactions.
8. Separate your funds and use "cold storage." VC funds should be separated in two or more digital wallets for transactional purposes. The main wallet used to store VC funds for future use should be kept offline—popularly known as a cold storage wallet—to minimize vulnerability to theft, hacking or fraud.
ADVERTISEMENT - CONTINUE READING BELOW
Meanwhile, the Securities and Exchange Commission (SEC), which regulates the formation of corporations and issuance of equity and debt securities, said in a statement issued January 9 that initial coin offerings (ICOs) likely require clearance from the corporate regulator, inexplicitly noting that if cryptocurrenices or ICOs are analogous to securities or investment contracts subject to SEC regulation, "there is a strong possibility that the said virtual currency is a security under the jurisdiction of the SEC and has to be registered and necessary disclosures have to be made for the protection of the investing public."
Nonetheless, it warned investors to be on the lookout for certain signs an investment scheme may be extremely risky. "If a promoter, issuer, broker or salesman guarantees returns, if a potential investment sounds too good to be true, or if you are pressured to act hastily, please exercise utmost caution and diligence and be wary of the risk that your investment might be lost," the SEC said.
ADVERTISEMENT - CONTINUE READING BELOW
This story originally appeared on Entrepreneur.com.ph.
* Minor edits have been made by the Femalenetwork.com editors.
Load More Stories