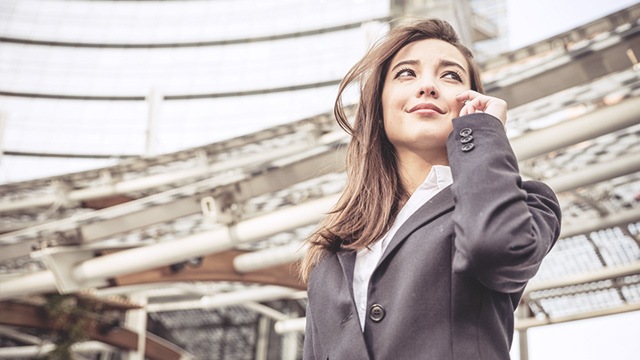 The road to financial independence can be just as rocky (and exciting!) as your career path and love life—especially since there are many factors beyond our control. However, upon observing the behavior of the truly wealthy and successful, it's easy to notice that there are similar habits and practices to follow among them.
ADVERTISEMENT - CONTINUE READING BELOW
There's really no one way to get rich, but it seems you only truly fail if you are careless. Here's how to make sure you're on the right path, based on the principles accomplished people follow:
Start young...but if that's too late, it's okay. Just start ASAP.
There's a famous saying that it takes twenty years to become an overnight success. And anyone who has succesfully launched a product or handled a major project at work will know this to be true. While things do change in the blink of an eye, those changes are set in motion by decisions and actions you've made in the past. It may take one exam to pass a course, but if you've been paying attention since day one, you won't need to study as hard for it. The Facebook or Instagram page of your side business can blow up and get thousands of likes in a day, but only if you take the time to learn how to capture your audience with engaging posts. Great ideas pay off, but only if you invest time and plenty of work!
CONTINUE READING BELOW
Recommended Videos
Start small.
According to Ramit Sethi on Inc., the Domino Strategy is what turned Elon Musk into the successful man he is today. This strategy is where you "put the dominoes in just the right sequence so that each small step makes the next, bigger step possible." In some cases, we become so anxious about the idea of a task that we don't realize it will only take ten minutes to finally get it done. Remember that the first step to success could just be as simple as a phone call, so start thinking in steps instead of drowning in the big picture. 
Take risks.
Wealthy people "try a lot of different things, knowing that a lot of it will fail," says a feature on Entrepreneur. "They take those risks because they know that failure is just part of the process in discovering what will truly work to build more wealth." Knowledge is power, and what's the best way to learn than through experience? Of course, this doesn't mean you jump at every single opportunity made available to you. It's easy to get carried away, especially when the returns seem so promising. Take risks, but be smart when you do. 
ADVERTISEMENT - CONTINUE READING BELOW
Diversify! Diversify, diversify!
We can't stress this enough, especially after telling you to take risks. Don't depend on one investment to get you through the rest of your life—especially if you have a family to provide for. If a business prospect is promising enough that you're considering putting all your eggs in one basket, then do the necessary research and projections first. 
Start a business, or invest in one.
While investments like mutual funds and life insurance are always good to consider, some argue that they're more vehicles for preserving your wealth rather than growing your money. And a business with great potential (make sure an expert vouches for this, and make sure someone vouches for your expert!) could be an aggressive way to grow your income. According to BBC, people with ultra high net worth "invest in stocks and bonds, but they also grow their money by buying companies and investing in unusual securities."
ADVERTISEMENT - CONTINUE READING BELOW
Keep your friends close, and your life pegs, closer.
Jeff Rose, certified financial planner, author and blogger at GoodFinancialCents.com, says that "if you want to be rich, hang around rich people." This isn't just to up your social status or to expect to save money with freebies, but to be surrounded by people you would like to emulate. If you keep hanging out with toxic people, then it's easy to start being negative yourself. Hang out with accomplished colleagues, and you get a frontrow seat to how their minds work! Better yet, look for a mentor who can guide you through your career growth.
Treat people right.
Sucess is not just about pulling yourself up, and rarely do people accomplish great things on their own. It takes a village, and according to a study by Google, "in the best teams, members listen to one another and show sensitivity to feelings and needs." People need to feel safe, that they can be heard, and that they can be themselves when performing tasks. This in turn empowers them, and puts them on the path to success as well. So remember to pay it forward, ladies. It produces the best results.
ADVERTISEMENT - CONTINUE READING BELOW
Load More Stories