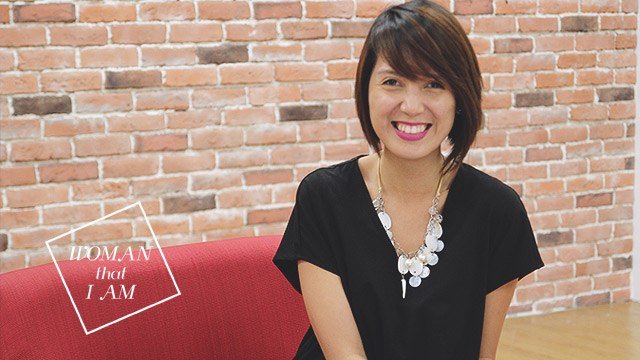 Bea Lim's rise to becoming managing director at 30 may not be a surprise to some. After all, it was her mom and stepdad who started the much-awarded integrated marketing agency TeamAsia. But the position wasn't handed to her on a silver platter.
"I'm not here just because I'm the default," she said. "I am here because I made a choice."
ADVERTISEMENT - CONTINUE READING BELOW
CONTINUE READING BELOW
Recommended Videos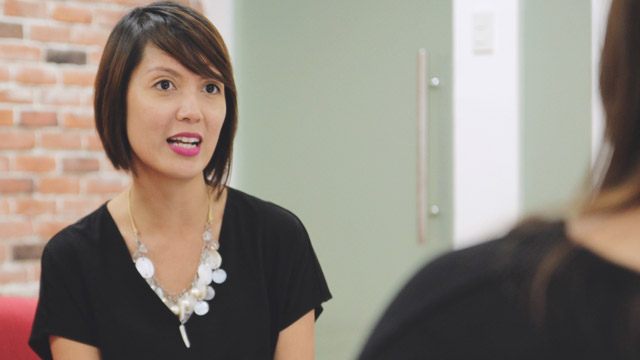 Bea was around five years old when TeamAsia was founded in their home. "Our office grew as our house grew," she shared. "It started out in our garage, then it transferred to our living room, and then my parents suddenly had an office."
Her parents made the effort to immerse her into the business, encouraging her to take up summer jobs in the company.
ADVERTISEMENT - CONTINUE READING BELOW
"I did everything that you could imagine an adolescent girl would do when your dad and mom would drag you into an office for your summer vacation. I kicked, I screamed, I complained, I was like 'I'm too young for this!'…
"But they made me work. And they made me work in all of the different departments of TeamAsia... Lahat ng services ng TeamAsia they really put me there, and every summer it was different."
Marketing was something that she grew up with, and a life filled with multi-cultural partners and corporate events became the norm. But while the industry became second-nature to her, a different path initially caught her interest when she entered college.
"When I got to La Salle, I got into literature because I loved it. I loved writing. I loved reading… I would escape into these novels and histories and I loved, loved, loved writing my own versions of these stories… I was so enamored by the whole culture of storytelling…"
ADVERTISEMENT - CONTINUE READING BELOW
With the prodding of her parents, Bea also took up business as a second major, and the management know-how gave her creativity an edge. In between studying two majors, Bea did part-time work at TeamAsia.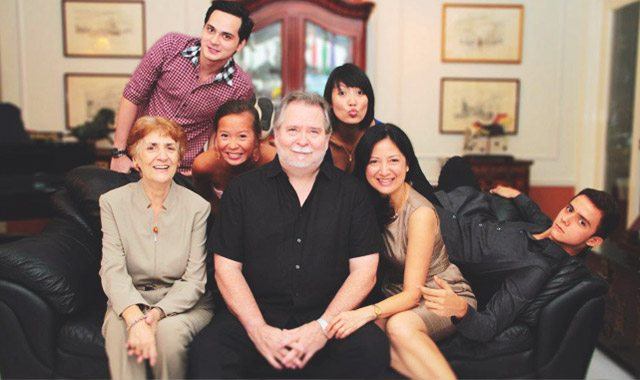 "I fell in love kasi with one of our clients. It was a project on corporate foundations…and I didn't want anybody to touch it! I was like, 'No, I will continue, even if tapos na 'yong summer!'" Her tenure then extended to working full-time for her family's company, telling her parents that she planned to stay for a year before looking for other options.
ADVERTISEMENT - CONTINUE READING BELOW
Of course, that plan flew out the window. "That one year [became] two years, three years…  I do have to say that… it was fun actually learning from my parents and getting to interact with people who I already grew up with versus also the people who were coming into the team... But after two-and-a-half years, I burned out… and my dad's solution to my burn-out was to go back to school… [He said] 'But then don't take it here.'"
So Bea began looking for schools abroad, and after having her application to the John Hopkins University in Washington DC rejected, she found herself a year later getting accepted at Emerson College located in Boston.
Her acceptance to Emerson coincided with TeamAsia winning an account that Bea had been working on. "I was working until the very day before I left for Boston... I get to Detroit... and I present my student visa. They were like, 'Welcome to the United States of America. Good luck with school.'"
ADVERTISEMENT - CONTINUE READING BELOW
It was only then that it hit her that she was on her own. "'Oh my God, how many miles away am I from my family?' That was the only time that I realized that I already had made that jump, and I was already there. I was boarding my next flight to Boston, and… that was it."
Boston brought out Bea's true mettle. With no apartment and no bank account, she had to learn quickly. She looked for a place to rent, secured a job within her college, and started to form new relationships.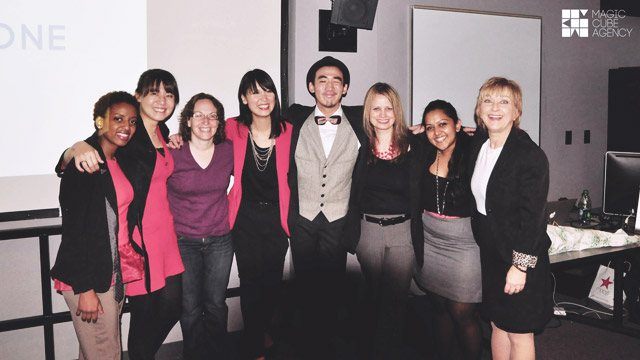 ADVERTISEMENT - CONTINUE READING BELOW
"Looking back now, it's the best 'maneuvering' of myself that my dad did. He really convinced me to do it. And it wasn't for me to have fun. Me going to the US and taking my master's there, away from them…  It taught me to find my own voice and be my own person, which honestly is something that trained me for the role that I took as managing director of TeamAsia when I got back.
"Because it being a family business… It was put together by my mom and my stepdad and everybody loved them, everybody knew their brand of leadership. Me coming in before was me working for my parents. Now it's different. Working with your parents is different from working for [them]… Finding your own voice is something you can do when you're far removed and detached from everything else."
Boston had taught Bea so much and she had initially planned to stay after Emerson to learn more, but a family tragedy pushed her to return to the Philippines.
ADVERTISEMENT - CONTINUE READING BELOW
"My dad was diagnosed with cancer on my second year in Boston. That was I think in October. I was set to graduate the following year. He passed away before I graduated. So there was no more plan. I decided actually when dad got sick that I was going to come home already."
Upon returning, Bea hit the ground running. Tackling her own grief while supporting her mother through the loss, she immediately filled the shoes left by her father and took the helm of TeamAsia.

ADVERTISEMENT - CONTINUE READING BELOW
Bea realized that in the grander scheme of things, her father had prepared her for what was to happen and had made it possible for her to take his place and create a strong personal and professional relationship with her mother.
"That was when I learned what the true meaning of partnership is, because it really became a partnership between me and my mom. It was really setting goals together, it was really helping one another out, it was covering for each other, because we were both in that moment when we were both grieving and at the same time, we had a company to run. We had people who were also grieving, who were also hurt, because my dad was their dad too, and their boss, and there was this need for us… not only to be strong for ourselves, but also to be strong for our people as well."
ADVERTISEMENT - CONTINUE READING BELOW
Now on its 25th year, TeamAsia continues to be one of the country's leading marketing and advertising agencies. Bea is looking forward to doing crazier, more innovative things, centered on the rich and sincere culture of family and in the enrichment of lives through knowing the right balance of passion and rest.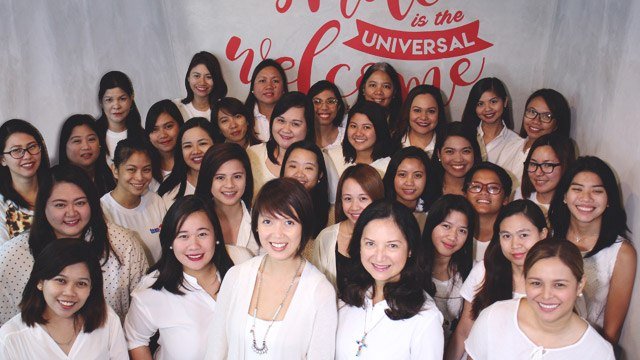 ADVERTISEMENT - CONTINUE READING BELOW
"I… realized [that] to overcome challenges [you have] to be kind to yourself, and to take care of yourself first so you can take care of other people…  Work-life integration meant so much more than just doing the job. It was doing the job and doing it right. It was also taking care of yourself so that you could take care of other people as well."
In spite and because of everything her family has gone through, Bea wouldn't have done anything any other way.
"The things that I've learned now, I wouldn't have learned if I didn't go through any of those... I'm not just talking about the challenges, but even the milestones and the achievements, and the fun times and what-not. It's all coming together… now I feel at peace where I am.
"Passion knows no boundaries and no age. I think that is what really one of the things that [my team] reminds me every single day. If you're really passionate about something, whatever happens it's never going to go dim. "
ADVERTISEMENT - CONTINUE READING BELOW
Comments
Load More Stories