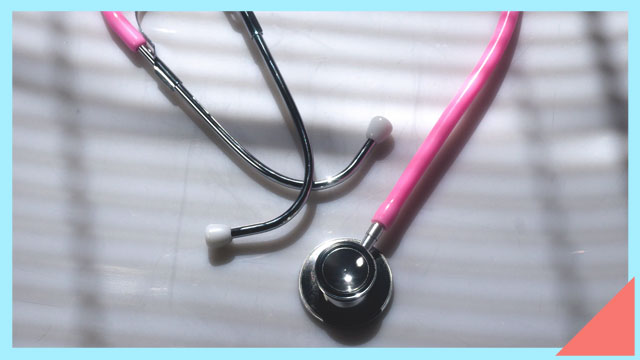 What can you buy with P1,500? Three dinners at your favorite samgyupsal resto? Ten servings of milk tea? How about health insurance? 
Yes, gone are the days when you avoid inquiring about health insurance simply because you know it's expensive. There are now more options to choose from, and they come in competitive rates. 
ADVERTISEMENT - CONTINUE READING BELOW
AXA's newest product Health Start is a good example—it's health insurance that covers cancer, heart attack, and stroke, which are considered to be the top three life-threatening illnesses for Pinoys, for only P1,500 a month. It's also a good addition to the health insurance your company provides you with, and will definitely be a huge help when you're in between jobs. You can choose between a 10- or a 20-year policy, depending on your budget. 
CONTINUE READING BELOW
Recommended Videos
Health Start Family is another product AXA has recently launched, and it's a policy that allows you to cover one other family member for the aforementioned three critical conditions. So if you have a sibling who's working for a company who doesn't provide health insurance, you can actually cover him or her.
Moreover, these policies also double as life insurance. There's also the perk of getting standard premiums you've paid once you hit 75 years old, "while the remaining amount will provide coverage for illness or death until age 100."
ADVERTISEMENT - CONTINUE READING BELOW
Both plans afford you access to apps AIDE, an app where you can set appointments for a doctor's visit, medical procedures, and others, and MyPocketDoctor, which allows you to contact a health professional 24/7.
"Sometimes, people think that health plans are expensive, and… not sulit because they feel like it's 'tapon-pera'. It's not value-for-money because you just pay something for your plan and you don't get anything in return," said AXA Philippines' Segment Director for Protection and Health Grace Mallabo during the recent launch. "We tried to [make] it more simple, more affordable, and lastly, we took the family to be a very important part of the philosophy."
Interested in finally investing in your well-being? If you're game to give these policies a shot, you may visit AXA Philippines' website for more details.
Comments
Load More Stories