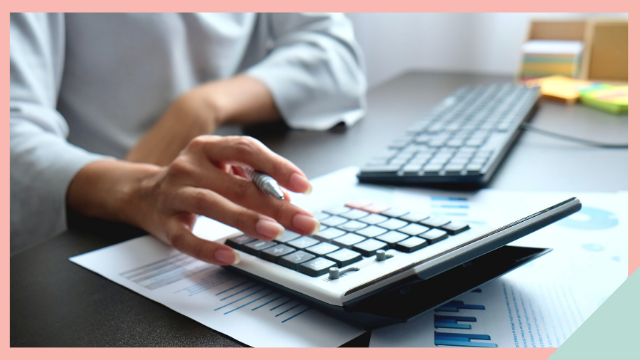 The April 15 deadline for the filing of income tax returns (ITR) remains, the Bureau of Internal Revenue said Tuesday as it reminded taxpayers to settle their dues on time, even during the pandemic.
ADVERTISEMENT - CONTINUE READING BELOW
BIR Commissioner Caesar Dulay made the clarification in light of erroneous reports of a supposed extension in the deadline.
"For the guidance and information of all concerned, the deadline for filing said return and payment of taxes due thereon is not extended. Thus, the deadline remains to be on April 15, 2021," Dulay said in a revenue memorandum circular dated April 6.
Tentative annual ITRs may be filed on or before April 15 and may be amended on or before May 15 without any penalty, the BIR said. Electronic signatures will also be accepted.
"Provided that, a taxpayer whose amended returns will result in overpayment of taxes paid can opt to carry over the overpaid tax as credit against the tax due for the same tax type in the succeeding period or file for refund," Dulay said.
Read the full memorandum here: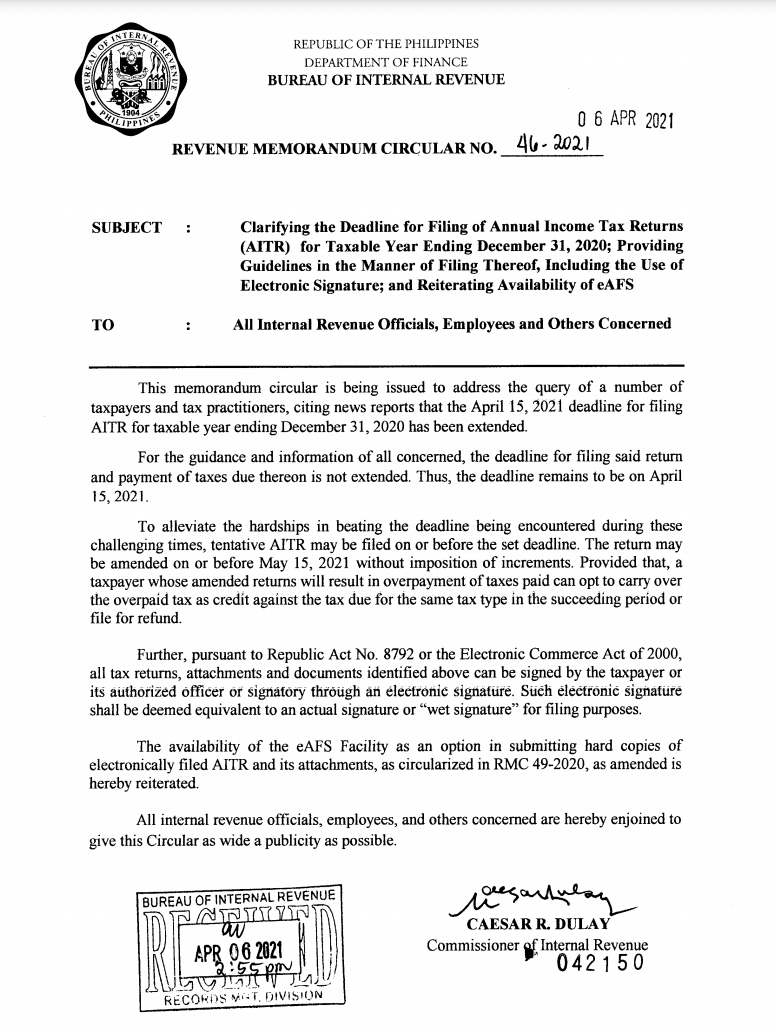 Load More Stories