Meeting Andy Wong and Rods Escobar for the first time felt like bumping into two old college friends—there is a sense of familiarity that's surprisingly warm and unintrusive. It's this kind of charm that helped the couple build Sulok Café, a cozy coffee shop in the heart of Antipolo.
ADVERTISEMENT - CONTINUE READING BELOW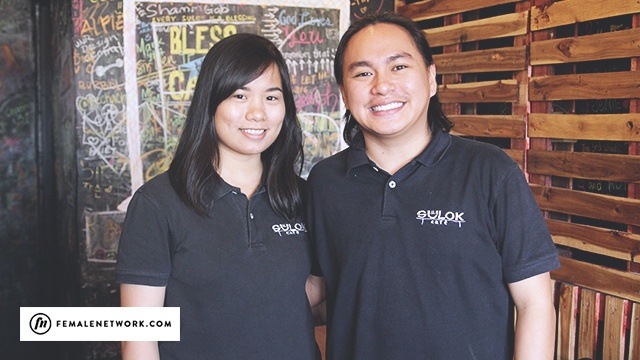 "Ever since college we had plans already of having our own business. We just didn't know when," says Andy. "We wanted to grow our savings, and if we stayed with our corporate jobs... [kung] ganoon forever [hindi] lalaki ang pera namin. So the only way para mag-grow ang savings namin is to have a business, to have another venue, to have another source of income."
CONTINUE READING BELOW
Recommended Videos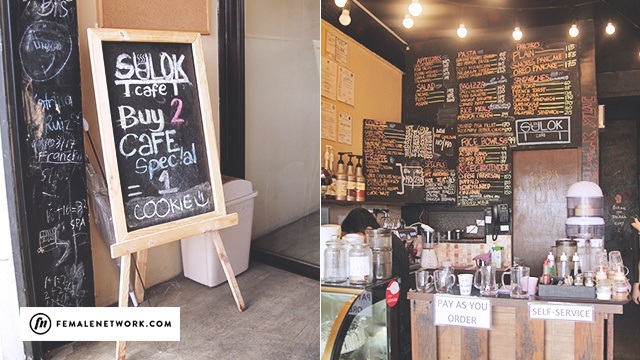 Sulok Café was born out of their guts, and their money was actually supposed to go into building their lives together. "We were preparing for, not really a wedding, but a married life… pang-diaper, pang-paanak, pang-ipon sa tuition ng pre-school. We're preparing for that kind of life. The wedding would just be the tip of the iceberg. It wasn't a lot, but it was enough to kickstart a small family. And then we used it all up to fund this business."
ADVERTISEMENT - CONTINUE READING BELOW
The café itself is true to its name: a small shop with a few tables that only cater to a small crowd. After four months of searching, they found a viable space on the second floor of the Okanari Building along Sumulong Highway.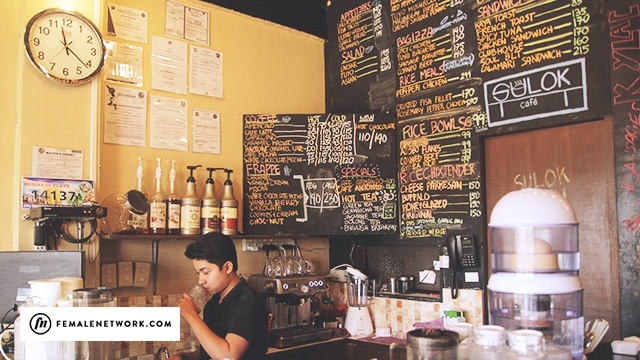 "Bibilis 'yong utak mo when you issue the first check," Rods shares. "Kasi parang psychological din 'yong effect. 'Yong unang check kasi na ilalabas mo will be the biggest check na ilalabas mo ever."
ADVERTISEMENT - CONTINUE READING BELOW
While Rods was finishing his tenure with an advertising agency, it was Andy who took the helm on the construction of Sulok Café. The place needed a lot of work, so even when they'd be apart, they continuously coordinated through Viber.
It's this synergy as a couple that seems to have contributed to their increasingly successful endeavor. At first glance, the two look like polar opposites: Andy is soft-spoken, but clearly firm and level-headed, while Rods comes off as very outgoing and outspoken. But it's precisely their differences that make them into a formidable business tandem.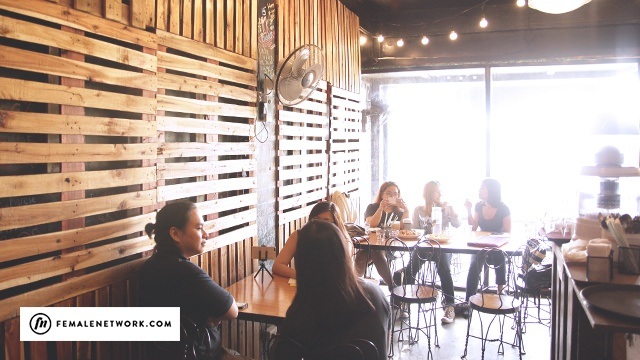 ADVERTISEMENT - CONTINUE READING BELOW
"Some would ask kung sinong boss sa amin, but I would think na parehas kami," says Andy. "It's equal. Meron siyang respective things na kailangan gawin, ako rin meron."
Rods agrees. "The key is delegation. That's one of the things that makes it work.  
"If we don't delegate our tasks, that's going to be chaotic. I handle the marketing and the purchasing… Andy naman [sort of] handles the same thing as I do… pero mas-hands-on siya, more on the [operational] side of the business, like inventory management, kitchen management, people management…basically daily operations ng café."
While the two admit that they don't really know how to cook, Rods explains that they both have trained to become baristas.  "Iba kasi 'yong coffee-making as a consumer… Iba 'yong pag-ikaw na 'yong gumagawa [for a café]. So we studied at the same time… two weeks before we opened."
ADVERTISEMENT - CONTINUE READING BELOW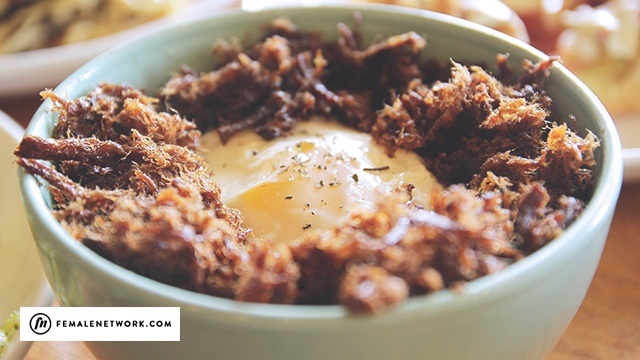 Sulok Café's personality echoes from its toasts to its pasta dishes, which are deliciously creative and very much Pinoy. The menu was developed through the help of Andy's family friend, an experienced chef who has trained at MGM Grand in Las Vegas.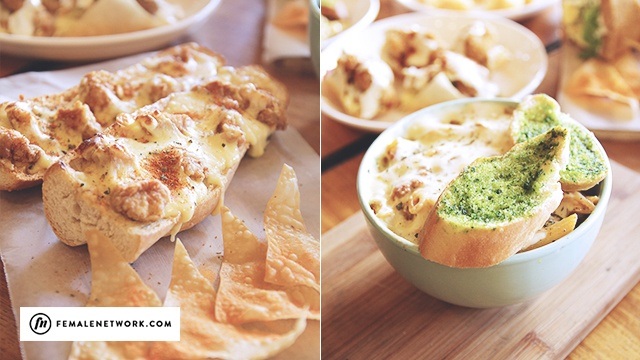 ADVERTISEMENT - CONTINUE READING BELOW
And speaking of personality, Sulok Café has definitely established its own on social media. Andy and Rods created Sulok Café's very chill and often humorous online persona—self-aware, with the voice of a life-long katambay. "[Andy] gives me ideas on what to post, and I write them myself," says Rods. "Ako 'yong copywriter, siya 'yong creative director." They've opted to let their dishes speak for themselves rather than harping on how "delicious" or "indulgent" they are.
"I don't usually invite people to go here," says Rods. "Ayaw namin. Kasi that's what we've noticed with [other] cafes… They're always pushing, 'tara punta [kayo].' 
"Hindi gan'on. You pull people to your brand."
The strategy seems to be working, as not only are they getting great reviews, they're also getting to connect with their customers in such a way that very few establishments do. Rods, who often acts as Sulok's welcome committee, makes sure that everyone who goes through their doors feels like they're coming back to a familiar place.
ADVERTISEMENT - CONTINUE READING BELOW
"In the service industry, it's very servant-like… You go to a posh place… tatratuhin ka bilang hari at reyna ka talaga… and that's what we hated so much in the service industry. That's why when people come here – as in 'Uy, p're, 'musta?' Gan'on. It's always the personal approach… the 'feeling-close approach' is what makes us different."
ADVERTISEMENT - CONTINUE READING BELOW
While they continue to establish Sulok Café as a home away from home, Andy and Rods still get the perpetual question of "Kailan ba kayo ikakasal?" to which Rods usually answers with a laugh, "Wala pa kaming pera eh, sasagutin mo?"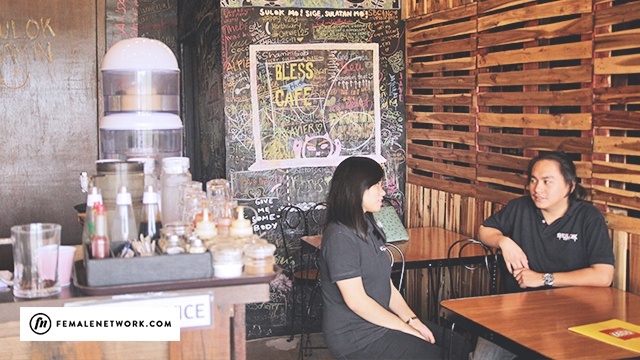 Andy adds that for them, getting tied down can wait. After all, they both are still currently focused on establishing Sulok Café and making it stand on its own, and it's only when they see it flourish do they plan to finally look into settling down.
ADVERTISEMENT - CONTINUE READING BELOW
Stability is a good goal, and for this couple, marriage isn't the only thing that determines that. It's the strong foundation they've built as business partners, and the lasting, comfortable relationship they're sharing with the world in the form of a cozy café in the highlands of Antipolo.
Load More Stories