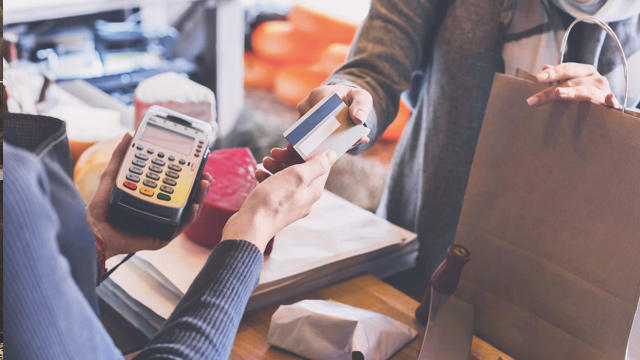 We've all been trained to expect rewards for good behavior: getting a new toy for finishing our homework, receiving extra allowance for doing chores on time, getting that promotion after putting in the overtime. But we have to wonder? Are there ever rewards for good eating? Apparently so. And the answer is, appropriately, more eating.
ADVERTISEMENT - CONTINUE READING BELOW
Early this year, American Express launched a successful campaign exactly for that: foodies getting more food. It was first introduced in Miami, Argentina, Brazil, Colombia, Costa Rica, Ecuador, Peru, and Uruguay. This August, American Express got together with BDO to reward food-loving Filipinos with more treats. The Philippines is the first country in Asia to join the program. 
This isn't your standard credit card freebie. AMEX for Foodies has gotten help from four of the country's top chefs: Chele Gonzalez, Robby Goco, Josh Boutwood, and Miko Aspiras. From wood-fire grilled meats and delectable modern degustations to luxurious Greek eats and pastries reimagined, these four chefs have pushed and created new boundaries for the local dining landscape. The goal is to take AMEX members through this journey. 
Available until December 31, AMEX members can expect the following exclusive offers:
Savage - deviled eggs for two main courses ordered (minimum of two dining patrons)
Gallery by Chele - The Perfume Cocktail for every tasting menu ordered (minimum of two dining patrons)
Cyma - Roka Salata for a minimum of P2,000 single-receipt spend (dine-in only)
Souv! By Cyma - Grilled Sous Vide Octopus for a minimum of P2,000 single-receipt spend (dine-in only)
Green Pastures - small Farm House Salad for a minimum of P2,000 single-receipt spend (dine-in only)
Workshop at The Grid - Nutty Tropical Petit Gateau for a minimum of P500 single-receipt spend (dine-in only)
Le Petit Souffle - Hazelnut Souffle for a minimum of P1,500 single-receipt spend (dine-in only)
Load More Stories