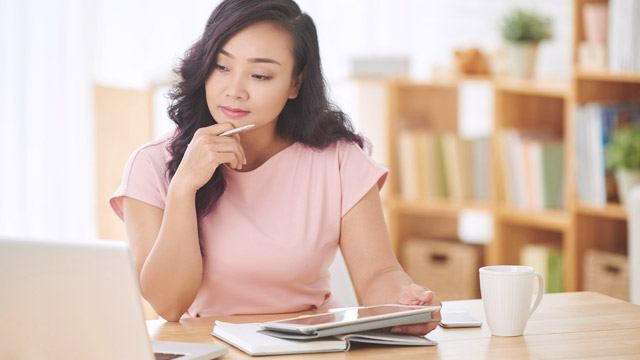 Life insurance is an important personal investment for those who wish to ensure the stability of their loved one's finances in case of emergencies or an untimely death. It can also be a way to earn passive income, where your money can grow over a period of time and you can get a certain amount when you cash out. Some opt to use it for their child's education or an augmentation of their retirement funds.
ADVERTISEMENT - CONTINUE READING BELOW
Now is always the best time to invest in life insurance (or in any other legit investment vehicle for that matter). Here are various policies from different companies to give you an idea of where you can put your money, based on your goals.
Philam Life
Insurance Plan: Family Provider Protection Plan
What it is: Policies can range from three to 10 years, and your money is invested in Philam Asset Management Inc. (PAMI). As their site notes, "Should anything happen to you, your loved ones will get the higher of your plan's Account Value or life coverage equal to 25 times your yearly payments."
Minimum annual investment: P30,000
If you opt to cash-out in 10  years with an annual fund growth rate of 8 percent, you can receive up to P750,000.
FWD
Insurance Plan: Set For Life Protection Plan
What it is: This plan gives you protection and benefits until you're 100 years, plus you can speak to a representative for policy customization.
Minimum Annual Investment:
P 30,000 per year for 5 or 7 years
P 18,000 per year for 10 years or up to age 99
You also get a minimum death benefit of five times your annual premium. If get your premium at age 25 and you cash-out in 10 years, you can get at least P169,260 for a P180,000 coverage. Of course, rates may change depending on your age.
Sunlife
Insurance Plan: Sun FlexiLink
What it is: Focusing on continuing life after a loved one's death, this plan has additional benefits or "riders," which you can customize and build on, specifically for accidents, disability, and certain illnesses. It also has investment fund options.
Minimum Annual Investment: P 9,600 (basic and without additional riders).
If you cash-out in 10 years, you can get P96,000 from an insurance coverage of P800,000.
TROO
Insurance Plan: BuildWealth
What it is: If you're a first-time investor, this may be a good option. It's more of an investment with insurance features, rather than the other way around. 
ADVERTISEMENT - CONTINUE READING BELOW
Minimum Annual Investment: P24,000.
If you cash out in 10 years, you can get P265,000 from an initial investment of P240,000 for a 4 percent growth rate, and P345,000 for a 10 percent growth rate. 
Load More Stories