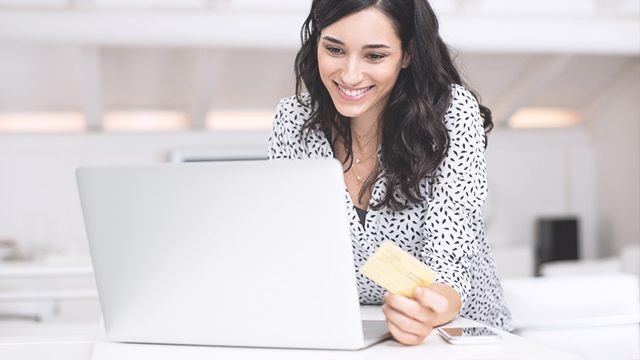 As we've stressed many times before, diversifying your investments is one way to ensure that growing your income and preserving your wealth isn't so risky—if one fails, you'll still have all your other eggs rolling around in their respective baskets. But while popular options often include life insurance, mutual funds and stocks, another underrated option (risk-wise, at least) are Unit Investment Trust Funds or UITF.
ADVERTISEMENT - CONTINUE READING BELOW
Simply put, "UITFs are regulated by the Bangko Sentral ng Pilipinas (BSP) and are sold mainly by banks whose marketing personnel go through an industry training and certification process," writes Ruth M. Floresca. In the Philippines, most banks require a minimum investment of only P10,000. A few examples are Security Bank, BDO, BPI. In Metrobank, the minimum amount for the Aspire Feeder Fund is only P5,000.
CONTINUE READING BELOW
Recommended Videos
But as of this month, you may also opt to invest outside of banks. In 2015, "the BSP allowed the creation of trust corporations separate from the main financial institution," according to a feature on Entrepreneur Philippines. And "after gaining approval to operate as a separate trust corporation from the BSP in June 2017, [Manulife Asset Management and Trust Corp. (MAMTC)] launched its first three UITF products last September 20—the first UITFs in the country to be offered by a stand-alone trust corporation that is not connected to a banking institution."
ADVERTISEMENT - CONTINUE READING BELOW
If you're intrigued, read on! In an online interview with FemaleNetwork.com, investment banker Luis Cantada gives us more information on this potential money-maker:
1. How are Unit Investment Trust Funds different from mutual funds ("MF")?
Before I discuss the main difference between a UITF and a MF, let us first understand what these investments are. UITFs and MFs are basically pooled funds that invest in a diversified portfolio of assets that include equities, bonds and other similar types of securities. In finance, diversity equals less risk and we all know the expression to "Never keep all your eggs in one basket". This is precisely the principle of pooled funds – UITFs and MFs provide consumer access to a range of "baskets" of investments that can generate returns with controlled risk. So what are the common elements of a UITF and MF? Apart from providing a platform to various securities, both UITFs and MFs are professionally managed by fund managers. In other words, you don't need to determine what or where to invest – you simply leave it up to the professionals. Another similarity is liquidity – the ability to convert your investment (in a UITF or MF) into cash. Every day, the value of your investment in a UITF or MF is stated by its Net Asset Value ("NAV"). NAV is determined by the value of the underlying assets of the investment. At any given time, you may redeem your investment at the prevailing NAV. There may be a few days before you receive the cash proceeds but these investments are relatively liquid. So what is the difference between a UITF and MF? The main difference is simply how it is offered and structured. A UITF is a product or a feature of a bank, whereas a MF is a company or an entity in itself. A MF is registered with the SEC with all the elements of a company whereas the UITF, as a product of a bank, is not. An investor in a MF will receive "shares" in the MF and an investor in a UITF will receive "units."
ADVERTISEMENT - CONTINUE READING BELOW
2. Who should invest in UITFs? 
Anybody who has savings or disposable income should certainly try their hands in investing in UITFs. Nowadays, market rates for savings accounts aren't quite attractive and therefore people should be aware of the alternative to just stashing away savings in a savings account that barely earns 1% per year. Not everybody is savvy or daring enough to invest in the stock market, therefore UITFs provide the avenue for anybody to tap into a professional investor's mind. Further, what makes the UITF investment ideal is that it can be as flexible as you need it to be so it suits your requirements. You can invest when you want and redeem when you want.
3. What are the disadvantages of investing in UITFs?
One disadvantage of the UITF is its diversification strategy. While risk is certainly minimal, the upside is quite limited. Have you seen in the news those sky-high returns from a single stock that doubled inside a year? Well you probably won't see that happening with your UITF investment because it would never invest in a few securities, let alone one. The spirit behind UITF is diversification, so chances are, you won't see your NAV double in days. This leads to the other potential drawback – the inability to directly manage the investments. If you are the adventurous type and would like to invest or perhaps gamble in a particular stock or two; there are other ways to do that, but it certainly won't be through a UITF.
ADVERTISEMENT - CONTINUE READING BELOW
4. What are the types of UITFs available in the Philippines? And how do you choose the best one for yourself?
It really depends on the risk tolerance of the individual. While the UITF in itself is already a minimal risk investment, you can still select a fund with varying risks. The usual suspects are: (1) equity or index-based, (2) fixed income, (3) money market and (4) balanced. An equity fund invests in companies listed on the Philippine stock market. There are different types of equity funds based on portfolio objective. Some may invest in dividend paying stocks or some may only invest in companies that are part of the Philippine Stock Exchange Index or PSEI – a select group of firms that best represent the country's stock market environment. Equity funds provide returns through share price appreciation. However, just like investing in a single stock, they too are susceptible to a downturn in the market. A fixed income fund focuses on corporate or government debt - also known as "bonds". These securities pay a fixed interest over a specified period (it can range from short-term to long-term) hence the "fixed income" feature of the investment. While returns on this type of fund do not have the same potential as an equity fund, they provide less risk for investment loss. Similar to fixed income, a money market fund invests in short-term government debt, also know as "bills". These short-term securities provide lower yields than their longer-term counterparts. Money market funds, the least risky of the bunch, give the lowest returns but still better than your passbook savings account. Finally, there is the balanced fund – which simply invests in a combination of both equities and fixed income securities. This type of fund would deliver middle-ground returns.
ADVERTISEMENT - CONTINUE READING BELOW
5. Is there a holding period or can investors withdraw anytime? Are there any other restrictions to be wary of?
Yes, this may vary from bank to bank, but typically, the minimum holding period is about 30 days. However, if one must redeem inside the minimum holding period, he or she may do so for an early redemption fee. The reason why banks would have to charge this is because of the transactional costs associated with investing. For example, if one were to invest in a UITF and redeem within a week, that's not enough time for the investment to generate a return. Hence to cover any transaction costs for liquidation, a fee will have to be incurred. In addition to the early redemption fee, there is also a minimum maintaining balance. Again, this may vary from bank to bank. While one may continue to invest in or add to a UITF, at any given time, he or she must meet the required balance. Finally, while not a restriction, it would be good to be familiar with the trust or management fees that the UITF charges the investors. The range can be around 0.5% - 1.5% depending on the bank and the type of fund.
ADVERTISEMENT - CONTINUE READING BELOW
6. What are the usual requirements for this investment and how long before investors can expect to earn?
For the UITF, the requirement is usually a minimum investment amount or size. This may vary depending on the bank. Theoretically, one can earn from a UITF in just a few days, but don't expect this return to be sizeable. To have a chance at a meaningful return, one may have to hold onto the UITF for a longer period. This will allow the UITF enough time to realize gains from market appreciation.
7. Using the base amount of P10,000, how much can an investor potentially earn in a year? 
To estimate the potential returns of a UITF is very difficult because nobody knows where the market will be 12 months from now. Remember, market crashes and bubble-bursting events happen without warning. So for this example, let's use a hypothetical scenario wherein one invested PHP 10,000 in a PSEI UITF at the start of the year (Jan 2017). Using the 20%* increase of the PSEI from the start of the year to today (Sep 2017) as the performance of the UITF fund over the same period, your PHP 10,000 is now PHP 12,000 (excluding any associated fees and taxes). On the other hand, if you placed that same PHP 10,000 in a savings account earning 0.25% per annum, your PHP 10,000 would have increased by just PHP 19 from January to September.
ADVERTISEMENT - CONTINUE READING BELOW
Note: The PSEI is composed of 30 different companies, all of which can experience varying price trends over time. The 20% increase was derived by comparing the PSEI close at the start of the year (Jan 2017) to the present (Sep 2017). This is for illustration purposes only and does not represent actual returns of any PSEI UITF fund.
Comments
Load More Stories