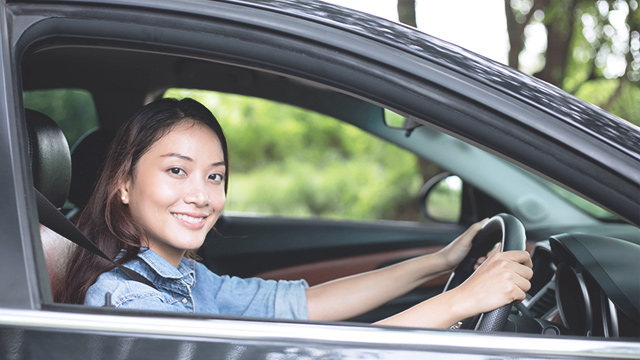 For those planning to buy vehicles this year, expect an increase in prices due to TRAIN, which affects the excise tax on automobiles.
What exactly is excise tax? Excise tax is generally imposed on goods or services that the government is trying to control in terms of use and consumption. Alcohol, tobacco products, and yes, automobiles all have excise tax.
ADVERTISEMENT - CONTINUE READING BELOW
Compact car buyers will be shelling out more for higher excise tax and in turn, higher vehicle prices. Interestingly, tax rates for bigger luxury cars and SUVs have relatively gone down. Check out this comparison of rates of the old tax arrangement and taxes under TRAIN:
CONTINUE READING BELOW
Recommended Videos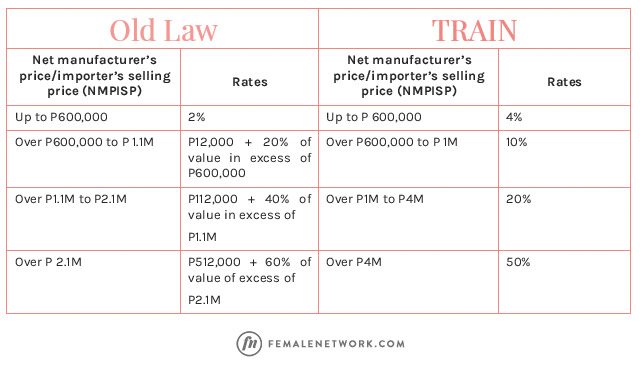 ADVERTISEMENT - CONTINUE READING BELOW
To better understand how a car's selling price is computed, here are sample computations using old rates and new rates.
*Please note that selling price and dealer's profit margins are estimates.
Compact Car (e.g., Suzuki Celerio, Toyota Wigo, etc.)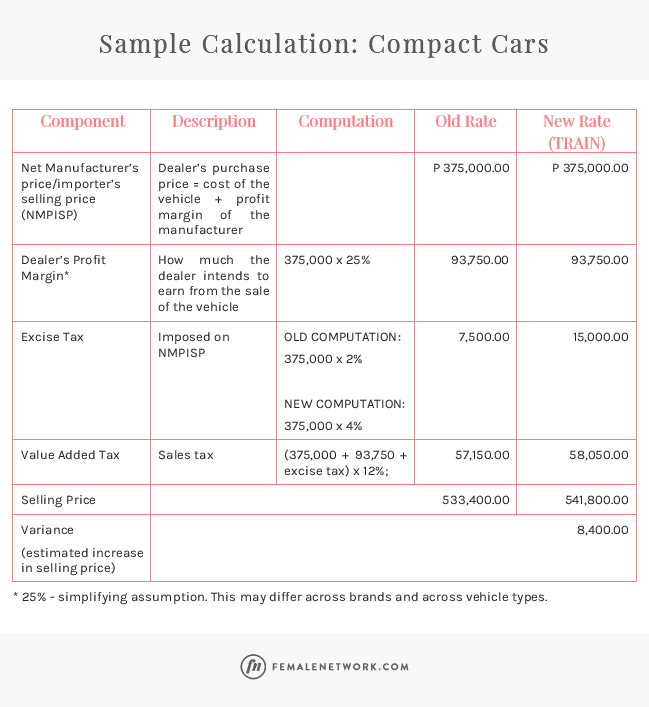 Sport Utility Vehicle (e.g., Foton Toplander, Chevrolet Captiva, etc.)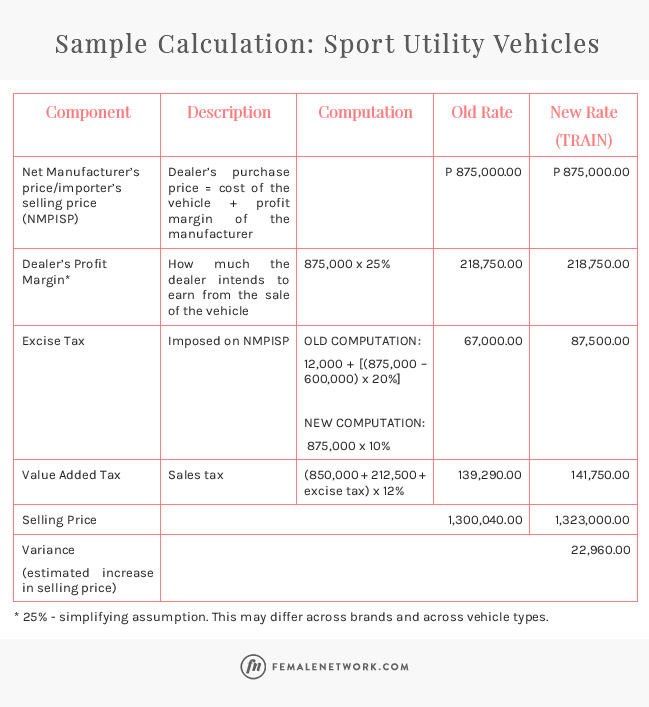 ADVERTISEMENT - CONTINUE READING BELOW
The increase in selling price will have an effect on monthly amortization. Using the estimated car prices in the chart above and the BPI Auto Loan Calculator, we got the amortization rates for compact car and SUV payment schemes with 20% down payment and five years (60 months):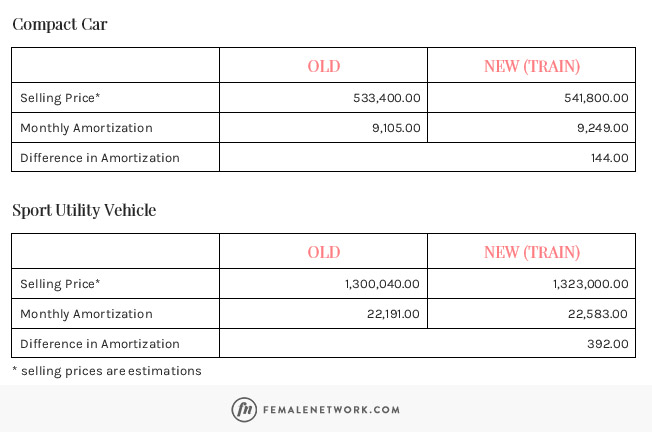 ADVERTISEMENT - CONTINUE READING BELOW
* Pamela Lloren is a Certified Public Accountant who formerly taught accounting and finance subjects at the University of the Philippines. She is currently taking up her Ph.D. in Business Administration.
Load More Stories