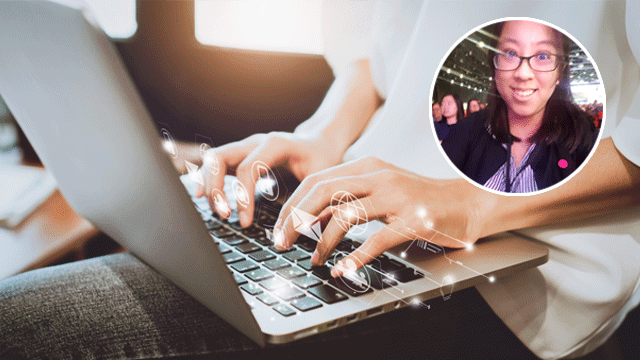 Like many successful businesses today, Kathleen Yu's startup started with rejection.
The idea behind Rumarocket, the 26-year-old's business that uses artificial intelligence (AI) and machine learning algorithms for talent recruitment, management and retention, traces its roots to a thesis proposal in school. While the proposal was rejected by her thesis adviser at the University of the Philippines, her statistics teacher encouraged Yu to pursue the idea.
ADVERTISEMENT - CONTINUE READING BELOW
And pursue she did. After teaching herself subjects such as data science, coding and machine learning, Yu took the thesis proposal to world-renowned institutions such as the Massachusetts Institute of Technology and Stanford University, where she got more support from professors who liked her idea.
CONTINUE READING BELOW
Recommended Videos
With extensive research and a problem she was determined to solve, Yu took her thesis proposal turned business idea to Startup Weekend Manila in 2014, where her pitch got her $30,000 in funding from a private investor as well as four cofounders that led to establishing the company.
But Rumarocket hit a roadblock a few months after Startup Weekend. When they rolled out their product, the outcome was what Yu called a "failed launch event."
"Our thesis back then was if the job applicants had the right profile, they'd be more likely to be hired for the jobs they like," Yu told Entrepreneur Philippines. "It wasn't very successful because… most job applicants were not willing to pay for that kind of service. So we launched it, and basically it went bust."
ADVERTISEMENT - CONTINUE READING BELOW
"All four cofounders left after that," she added. "They said it's a bad idea, it doesn't make sense, let's just drop it for now and move on to other things. But for me, I felt like it made sense, so I kept on going."
International Funding
Pursuing her big idea eventually led Yu to be recognized by international investors and venture capitalists (VC), joining an intensive accelerator program by Chinese VC firm Chinaccelerator in Shanghai. Rumarocket was also recognized by global startup competition Seedstars World, winning the regional event in 2014.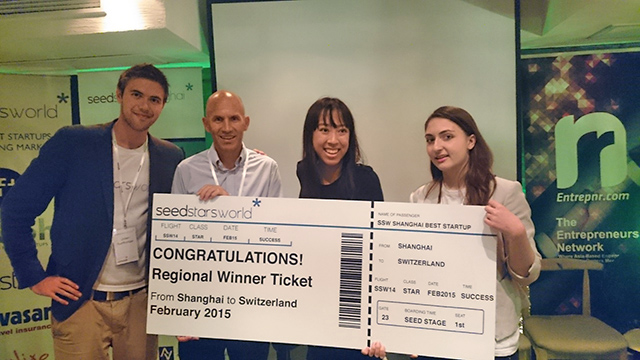 ADVERTISEMENT - CONTINUE READING BELOW
Among Rumarocket's many accolades is winning the regional competition of Seedstars World in 2014, when CEO Kathleen Yu (second from right) was only 23 years old
But while these opportunities led to global recognition and significant amounts of funding, Yu shared that the experience didn't go as smoothly as it looked. As the company pivoted from servicing job applicants to helping the companies that processed these applicants, she admitted that she had a hard time reaching these clients while she was based in Shanghai.
"By the time 2015 rolled around, I was having trouble sustaining clients," said Yu. "With Rumarocket, I was having trouble because every one of [the clients] demanded Chinese language processing. It was hard because it was a different standard altogether."
Yu also shared that some of the prospective clients she talked to eventually ended up doing something internally that was similar to what Rumarocket was offering. And as her company's client base dried up and her situation in Shanghai turned increasingly sour, she decided to take a step back and reassess her prospects.
ADVERTISEMENT - CONTINUE READING BELOW
"When I got back [to the Philippines], I experienced a really, really bad depression for several months," shared Yu. "Over those months I [asked myself], how come I can't do this, how come I can't go through with it? But I realized that I enjoyed the process of exploration, of understanding, of asking questions, of solving problems. And to succeed, I had to go back to what made me want to do this in the first place.
"I would be lying if I said I didn't enjoy the attention, the lifestyle," she added, reflecting on her time in the accelerator program. "When you're living with VC money and VC opportunities, it's really easy to lose sight of what matters as a business, which is the value you generate for your customers."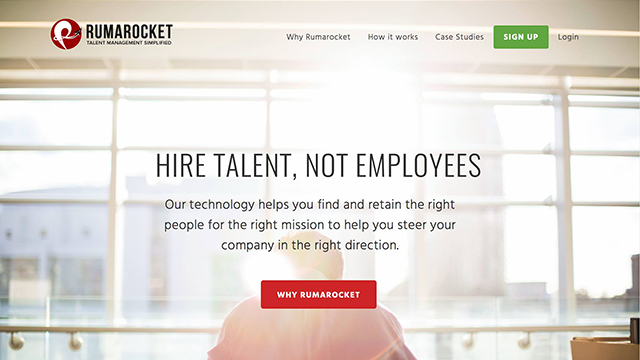 ADVERTISEMENT - CONTINUE READING BELOW
Rumarocket's system uses machine learning algorithms to help companies make better decisions on how they recruit, manage and retain their people
Current Traction
Three years later, Yu now heads a startup valued at $8 million and serving several multinational clients based in the Philippines, Hong Kong and Singapore. These clients come from various industries such as financial services, real estate and fast-moving consumer goods.
Its product currently focuses on the recruitment, management and retention of relevant talent, using AI and machine learning algorithms to fine-tune the system based on a company's needs. Through several data points provided by the client as well as various theories and principles, Rumarocket's product can apply a systematic analysis to predict which applicants are the best hires, which employees are the best performing and which of the current talent is most likely to resign.
"Rumarocket is a cloud-based system that combines the creativity and problem-solving [capabilities] of a human consultant with a specific artificial intelligence algorithm to give companies customized recommendations and predictions, helping them attain business goals," explained Yu in Takeoff, a startup pitching event held by the IT & Business Process Association of the Philippines (IBPAP) last February.
ADVERTISEMENT - CONTINUE READING BELOW
Through AI-enabled tools and research-backed approaches, Yu aims to help companies make better and smarter decisions on how they recruit, manage and retain their people. She believes that cases such as her university friend who got rejected for not having a degree were a result of outdated assessment processes that can be improved with the right technology, which Rumarocket can provide.
"The assumption of current recruitment [and] job matching tools is people are static. They have that characteristic, they're going to have that characteristic forever," explained Yu. "Rumarocket believes in putting a data-driven system where you gather the data consistently so you get to see how people change according to how your priorities change.
"Our value proposition is that we build a data-driven system that helps you make sense of your data in terms of the past and the present so you can make better decisions in the future," she added. "You have these different chunks with recruitment, retention, leadership [and] effectiveness that you put together to form a big picture. And that big picture is not whether your recruitment is okay or [if] this part is okay, it's your talent funnel and your talent system. [It's] whether the people you get are actually going to be the people who add value to the company in the long term."
ADVERTISEMENT - CONTINUE READING BELOW
This story originally appeared on Entrepreneur.com.ph.
* Minor edits have been made by the Femalenetwork.com editors.
Comments
Load More Stories