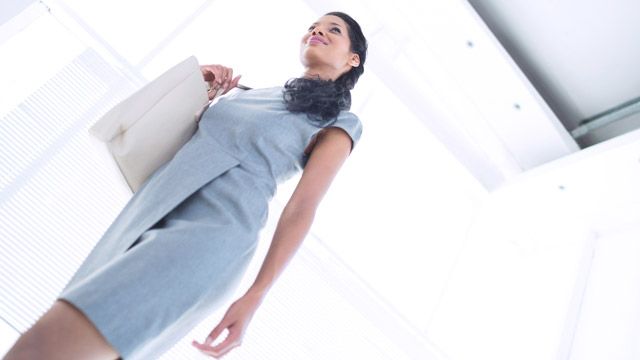 Employee resignation is a pretty regular occurrence in the workplace. However, not everybody knows how to say goodbye politely and professionally.

Some employees tend to take their resignation for granted, whether it's because they've had a bad experience in their old company, or because they're already in a better position and don't care much about looking back. What they don't realize is that resignations are as important as applications: Creating a positive last impression can actually affect your career in the future, whether directly (e.g. background checks) or indirectly (e.g. unexpected partnerships or joint ventures).

So before you place that fateful letter on your boss' desk, ask yourself first if you're making the right choice. If you're convinced that you are, then consider these following steps for a hitch-free transition.

1. Discuss your decision with your boss before anything else.
Whether or not you are on good terms with your boss, it's better to talk to him or her about your decision before formally submitting your resignation. Are you leaving because you found a better opportunity? Or is it because of a work-related concern? Putting your cards on the table can help open your options and understand the workings of your team from the management's point of view. Who knows? Maybe you'll both come to a compromise and you won't need to leave after all.

2. Submit a formal resignation letter.
If after speaking with your boss your decision still stands, then it's time to submit a formal resignation letter. Be brief, polite, and concise. Be as honest as you can about your reason for leaving, and whatever your experience was, thank the company for the opportunity that was given to you. It has boosted you towards where you're planning to go, after all.

3. Make sure to give your employer at least 30 days to transition.
Don't submit your resignation and leave two days later. By law, employees should provide employers at least a month's notice prior to contract termination. Article 285 of the Philippine Labor Code states that the only times an employee can leave without serving the said period are due to the following causes:


ADVERTISEMENT - CONTINUE READING BELOW
Serious insult by the employer or his representative on the honor and person of the employee;
Inhuman and unbearable treatment accorded the employee by the employer or his representative;
Commission of a crime or offense by the employer or his representative against the person of the employee or any of the immediate members of his family; and
Other causes analogous to any of the foregoing.


If you leave before 30 days without just cause, your company can hold you liable for damages. Although many companies are not strict regarding this, it's still best to see your term until the end to make a lasting, good impression.

4. Prepare a list of pending tasks for turnover.
Before you go, make sure that you have informed your team and your higher-ups about all the projects that you are leaving behind. Make a status report of each activity and brief each point person of what still needs to be done.

5. Participate in your final interview.
There are employees who either skim through their final interview or use it as a venue to rant and vent. Final interviews are an important part of resignation, as your discussion with HR can help improve the company as well as help them evaluate you as an employee. No matter how happy or bitter your stay has been, always be neutral and professional. 

6. Work hard until your last day.
Huwag tamarin. Keep working hard whether you're taking your terminal leave or seeing your entire contract through. This is your final stretch, so finish strong. If turning over is giving you a hard time, don't be afraid to ask help. Discuss the tasks you're leaving with your team several times to make things clear. Lastly, should your old company need help after you're gone, do your best to be accommodating. Remember that it's a small world–one way or another, there may come a time that you'll be working with the same people again.
Load More Stories