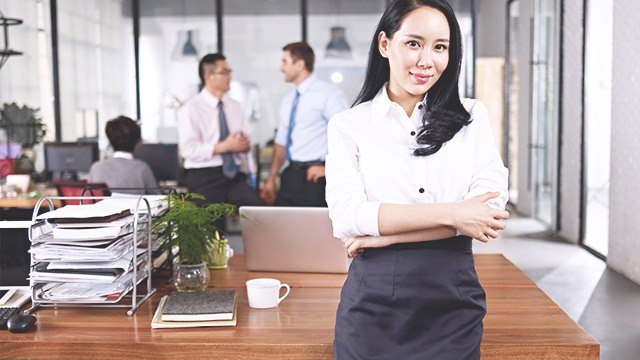 As you can expect, there's no absolute right age to start a business. At the end of the day, your success will depend on multiple factors—not all of which are in your control. According to Dileep Rao, who teaches high-performance entrepreneurship and venture financing at Florida International University, Stanford University, University of Minnesota and INCAE, "The key to know when to launch your business on a full-time basis is to match your skills, talent and experience with the opportunity and with your competitive advantage."
ADVERTISEMENT - CONTINUE READING BELOW
If you're in your 30s, and are considering taking the plunge, here are some good reasons to do it now:
1. You're more mature than you used to be.
While you're still in touch with your emotions, they no longer dictate your actions. You know how to calm youself down when you're angry, you give criticism with tact even when you're pikon, and you don't let go of your responsibilities when you find new happiness in your personal life. By this point, you have the ability to lead yourself, a team, and the awareness to improve your flaws.
2. You've gotten enough experience on the field.
And by this point, you have made the right connections. We all know that a business won't succeed just because you believe in your idea! But you will always have years of hard work to look back on when you start looking for solutions to current problems. No matter how unrelated your fields could be, we bet that there will always be something from your past that you can use to guide your decisions in the future. You just have to learn how to translate them and make your old experiences relevant to your current field.
3. You're still adaptable.
As you get older, it may become harder to keep up with trends and to learn (let alone understand) a lot of processes. One way to prevent this from happening is to make it part of your lifestyle to keep up, and starting is a business is a good motivator to be updated with the rest of the world. Starting now will also give you enough time to get to know your market, and you will be able to adjust your business operations and marketing strategies accordingly.
4. You have enough time to start over, if you ever have to.
Not all ventures succeed, and very few entrepreneurs get it right the first time. Launching a business is almost the same as shifting careers, so there will be a lot of trials and errors and maybe even a major blowout from time to time. Starting a bit early, but with years of experience under your belt, will be a good balance for you should you ever have to rethink your entire plan.
ADVERTISEMENT - CONTINUE READING BELOW
5. You've had time to save for the future.
It's never too early to start saving for retirement. And if you've been financially responsible over the past years, you probably have enough money saved up to get you by (and for emergencies!) while you take professional and financial risks with a new venture. Remember, being passionate about something doesn't mean you have to put all your eggs in one basket, so make sure you always have a financial fall back before you make any life-changing decisions. But at this point, you probably already knew that. 
h/t: Entrepreneur, Forbes 
Load More Stories