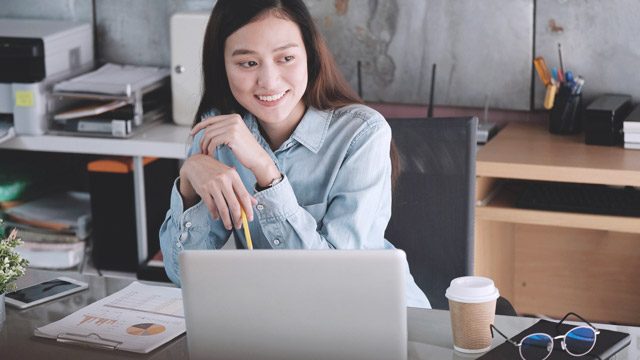 It's typical for people to look back on accomplishments upon hitting new milestones, it's a way of honoring the journey. As someone who has just reached her 30s, you've probably been thinking a lot about whether you've gone and done far enough to be acknowledged as a responsible, self-made woman.
ADVERTISEMENT - CONTINUE READING BELOW
But worry not—you're probably doing better than you think. Aside from salary goals, here's a checklist to know what you should have at least accomplished career-wise once you've passed the big 3-0, and if you haven't yet, consider this a guide on how you can improve and boost your performance.
CONTINUE READING BELOW
Recommended Videos
1. You have learned (and developed!) new skills
Developing your core skills and elevating it to the next level is great, and while you could say it's something we are expected to do in the first place, acquiring and developing new, related skills on top of what you've already managed to learn is what sets you apart. Not only will it benefit your career in terms of your understanding of your company's overall process, it also shows that you are willing to learn and go beyond your job description. The key here is to step out of your comfort zone as familiarity breeds stagnation.
ADVERTISEMENT - CONTINUE READING BELOW
2. You have helped a newbie get acquainted with your company
When management gives you the responsibility of showing the ropes to a newcomer, it means they trust your capability and understanding of day-to-day tasks. They can rest easy knowing you are in charge of setting a person up with the essentials. It could be a formal or informal training, but the idea that you were tasked to handle a person even for the time is a big deal.
3. You have mentored someone
Some people fear sharing their knowledge to their colleagues or subordinates. They believe that being the sole person capable of handling a task makes them indispensable. They want to be needed in the workplace–to the point that everyone would notice if the person is on leave.
Real success is not only doing the job excellently but also putting things in order and multiplying oneself. A skilled person's output is great, but if that person teaches another and demands the same quality output, the results are immediately doubled. Knowledge is not to be hoarded but shared. Remember, sharing your knowledge doesn't make you less valuable in the workplace. On the contrary, it makes you more valuable as a people developer.
ADVERTISEMENT - CONTINUE READING BELOW
4. You've learned how to innovate
After gaining years of experience in your chosen field, you should have also been exposed to new perspectives and used them to add value to your work. It could be a process improvement or a fresh idea that would benefit your team dynamic. It doesn't always have to be game-changing innovations. Regardless of its impact, anything that contributes some form of improvement is a step towards progress. And that's progress you initiated.
5. You have received recognition
It's not a requirement for each woman to be in a leadership or managerial role in her early 30s. If you are, then you're part of the small percentage of the work population who climbed up the ladder quickly.
Recognition for your expertise, however, is a different issue. Recognition means you did something that is worth sharing with your co-workers to encourage them to be inspired by you in one way or another. So collect certificates and document successes because hard work should definitely be celebrated. 
ADVERTISEMENT - CONTINUE READING BELOW
* Sheena Abellera has an MA in Business Administration from Ateneo Graduate School of Business and is a seasoned HR practitioner.
Load More Stories