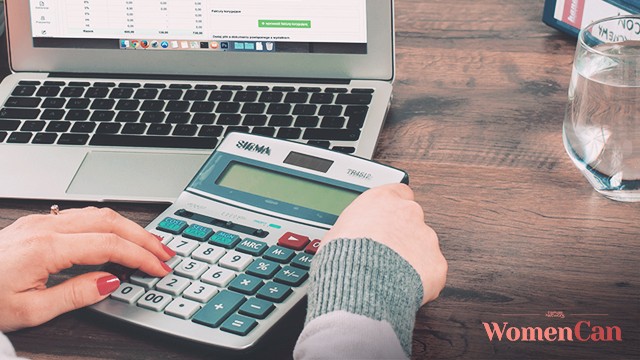 It's never too early to start investing. Whatever age you're in – moreso when you're already in your thirties – putting your money in the product of your choice can result in a more comfortable and secure future. You don't need to be a financial guru to reach stability: You just need a bit of know-how to get you started, and you'll learn the rest along the way.

Female Network will be holding Women Can, a series of talks and treats on October 15, 1-4PM at Café 1771 in El Pueblo, Ortigas. Registration is absolutely free. This set of talks aims to empower women to be more money-savvy, and will focus on three investment goals that every Pinay should have in her sights:

1. Long-term investments
Long-term investments, which include mutual funds, time deposits, treasury bonds, and the like are often considered to be too expensive or too unreachable for people who are making just enough money to pay the bills and to splurge a little on the side. Although some would require you to initially shell out an ample amount, there are many institutions that offer pocket-friendly plans which can have customizable payment schemes.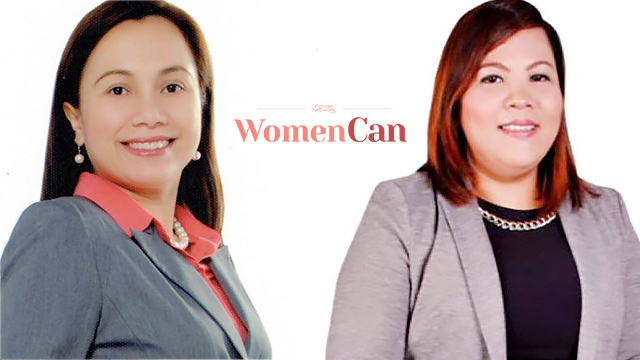 To give you a backgrounder, Senior Financial Advisors Patty Orbeta-Aguire and Johanna Paula Balagua from the Million Dollar Round Table will discuss long-term investments that won't change your current lifestyle...much.

2. Real estate
Investing in real estate can be tricky but very rewarding. Land and space will always have value: You can buy a property and rent it out, work with a real estate investment group, or be more daring with real estate trading. These may initially sound intimidating, but once you get the basic know-how and develop the instinct for it, it can be one of the most profitable investments you'll ever make.

Representatives from Profriends will be talking about the value of real estate and how you can legitimately invest in your own space.

3. Early retirement through proper financing
There's nothing like leaving the rat race early to be able to enjoy life comfortably. The traditional concept of working until you're 65 then traveling the world is slowly being replaced by the idea of early retirement, wherein you walk away from your nine-to-five early enough to be able to take up a hobby or start a business, or both.
ADVERTISEMENT - CONTINUE READING BELOW
CONTINUE READING BELOW
Recommended Videos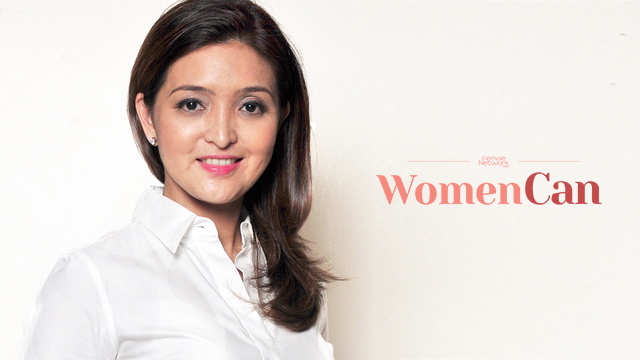 It's all about properly planning and managing your finances, and Registered Financial Planner, Chartered Wealth Manager, and entrepreneur Rowena Suarez will guide you through the ins and outs of early financial independence geared towards an early retirement.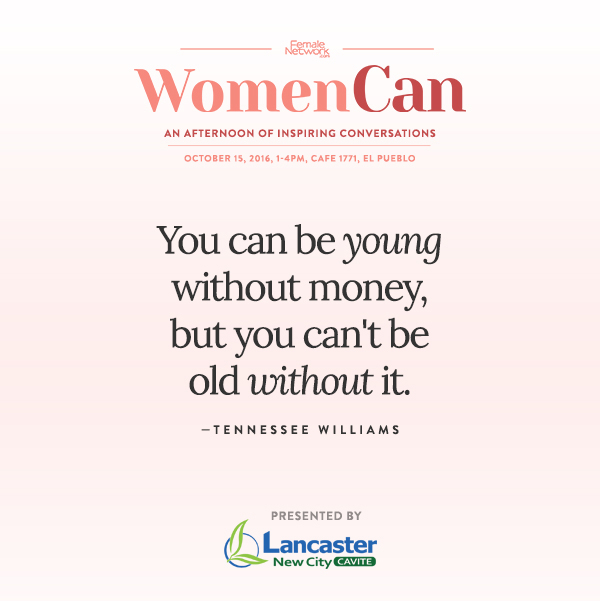 Female Network's Women Can is presented by Profriends and will be hosted by former radio DJ Cerah Hernandez. Register for free and bring a girl friend by sending your name, your contact number, your email address, and the name of your plus-one to FNrsvp@gmail.com and wait for the confirmation e-mail from our team.
ADVERTISEMENT - CONTINUE READING BELOW
Load More Stories