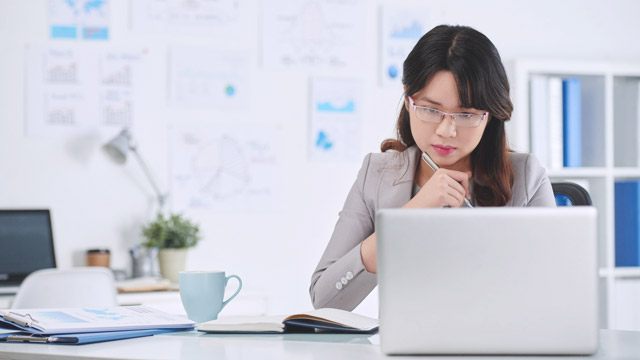 Christmas is in the air and we bet all of you are already making a mad dash to get your holiday shopping in order. The excitement is rising as we count the days down to December 25, but we're sure many of you are looking forward to something else. If you're an employee, it's the season when all your hard work throughout the year is finally rewarded — yes, it's time to get your 13th month pay.
ADVERTISEMENT - CONTINUE READING BELOW
If you're curious about the amount you're entitled to, or if you're wondering if you're qualified to receive the benefit, here's everything you need to know:
1. I've only been on the job for three months. Do I get 13th month pay?
Yes! This monetary benefit is given to all rank-and-file employees who have worked for at least one month in a year. It's the equivalent of a monthly basic salary and is computed pro-rata according to the number of months that the employee has worked in a calendar year.
2. How do I compute for my 13th month pay?
Multiply your monthly basic salary with the number of months that you've worked for the company, and then divide the result by 12. For example, if your basic salary in a month is P25,000, and you've worked at the company for 3 months, you are entitled to a 13th month pay of P6,250.
ADVERTISEMENT - CONTINUE READING BELOW
The basic salary does not include any allowances or other monetary benefits such as the cash equivalent of unused vacation and sick leaves, overtime pay, premium, night differential, and holiday pay. But if your company policy treats these benefits as part of the basic salary, they can be included in the computation of the 13th month pay. Maternity leave benefits are not included in the computation of the 13th month pay.
3. I resigned from my company after six months, do I still get the 13th month pay?
Yes! So long as the employee who resigned within a calendar year has worked for the employer or company for at least a month, he or she should be given 13th month pay. The computation should be the same — it will start from the they day they started working in a calendar year to the date they resigned or separated from the company. For example, an employee who receives P30,000 basic salary per month and then resigns after 8 months would get P20,000. The employee can demand the payment upon separation.
ADVERTISEMENT - CONTINUE READING BELOW
4. When should I get my 13th month pay?
According to the Department of Labor and Employment (DOLE) the 13th month pay should be given no later than December 24 of every year. But the employer may choose to pay one half of the required 13th month pay before the opening of the regular school year and the other half on or before the 24th of December.
5. Is my 13th month pay taxable?
As of this year, if your 13th month pay is P30,000 or below, it will not be subjected to income tax. Anything in excess is taxable.

If the proposed Tax Reform for Acceleration and Inclusion (TRAIN) is signed into law, the 13th month pay and other bonuses of up to P90,000 will no longer be subjected to income tax. (Read more about the effect of TRAIN in your income tax here).
6. Are yayas and kasambahays entitled to a 13th  month pay?
Based on Batas Kasambahay, the 13th month pay is included in your yaya's mandatory benefits. As long as your kasambahay has rendered at least one month of service, the same rules apply will apply when it comes to the computation and the deadline of payment. To compute the payment, the total basic wage received in a given calendar year shall be divided by 12. If her basic wage is P2,500 and she has worked for 6 months, she is entitled to P1,250 as her 13th month pay.
ADVERTISEMENT - CONTINUE READING BELOW
7. I'm a manager. Can I still get 13th month pay?
Technically, the law on the 13th month pay only covers rank-and-file employees. However, "It's the employer's prerogative if they want to give a 13th month pay to managerial employees," say Bernice Buenafe, a former operations supervisor for a BPO company. According to the DOLE, "a managerial employee is one who is vested with powers or prerogatives to lay down and execute management policies and/or hire, transfer, suspend, lay-off, recall, discharge, assign, or discipline employees, or to effectively recommend such managerial actions.  All employees not falling within this definition are considered rank-and file employees."
This story originally appeared on Smartparenting.com.ph.
* Minor edits have been made by the Femalenetwork.com editors.
Comments
Load More Stories