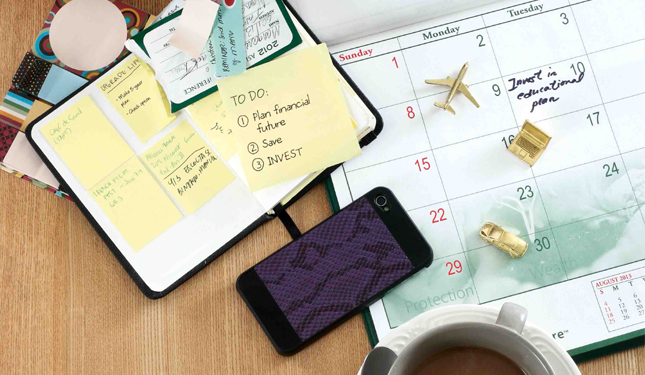 Starting a business or thinking of investing? These five women share their hard-earned financial wisdom and the smart money habits that paid off.  

Lorraine Cuyegkeng and her sister, Valerie, were living and working in New York and fell in love with Saint's Alp, a Taiwanese-style teahouse near their apartment. They took a chance, and brought the franchise to the Philippines that now has three branches. 

1 Listen to parental advice 
Lorraine credits their dad for teaching them everything they know about money. "My dad has always explained to us how he makes, spends and invests his money. It's not taboo to ask what we can or can't afford at home."

2 Don't see your parents' money as your own. 
At some point, you need know how to stand on your own two feet. "We learned how to build our wealth. We had to stand up for myself."

3 Be smart about your cash flow. 
Lorraine says it's easy to amass money in the bank. "But the real secret is spending less than you make." 

As an insurance sales agent, Marivi Aragon Bacuyag bagged "Agent of the Year" award from her company and earned herself a place in the Million Dollar Round Table, a global association composed of around 38,000 of the world's best life insurance and financial services professionals. She said the path to financial independence lies in "making money work for you."

4 Find joy in your work. 
Marivi was already a national sales manager for a book company when she helped a friend who eventually convinced her to work in the insurance industry. "It gave me the opportunity to make a difference in people's lives by securing not just their future but their families' as well."

5 Know where your money should go. 
"Set aside 20 percent of your earnings regularly. Don't think of life insurance as merely protection for your family. It can also be a means to achieve goals." 

Jill Gerodias-Borja was content to work for the family business, but after she got married and had a child, she felt differently. "I wanted to do something that I could call my own." She saw that she could capitalize on the family's closely guarded recipe for fried chicken. Soon, she was renting a food stall at a weekend market at The Fort and by June 2011, Manang's Chicken opened its first restaurant branch in Ortigas.

6 Trust your gut.
The scariest thing about business is the risk of losing money. That's when you need to rely on what your gut tells you. But at the same time, "you need to plan and know how to adjust and adapt quickly to changes."

7 Do your research. 
Financial independence requires strategy, persistence and perseverance. "The biggest money related mistake I made was investing in something that I didn't thoroughly study. Before committing, you should find out if you're comfortable with the level of risk involved."

With the help of her American, a pilot who was into investing, and a broker/money manager who became a family friend, Helna Grant discovered the wonders of investing in the stock market—and the right timing. With retirement on her mind, the stock market was a means to grow her savings and leave a legacy for her family.

8 Check track records. 
"With technology, it's easy and convenient to monitor a company's performance and your investments. I go online at least twice a week to check statements and market updates. If your goal is growth, then go for the long-term and conservative choices."

9 Save, save, save 
Helna stresses the importance of having an emergency fund. "It was one of the hardest lessons I learned. With this fund, I will not be as guilty when I spend because I know I have set aside some money to earn income."

Siu Ping Par made the transition from housewife to company president who has helped grow PR Gaz, an LPG distribution business that her husband started in 2001. Her efforts garnered the company recognition from Entrepreneur Philippines as one of the top franchising companies. Siu Ping was also cited as one of the Filipina Entrepreneurs of 2013 by Go Negosoyo. 

10 Rely and improve your skills.
Siu Ping already had the foundation when it came to managing a company—she was running a household efficiently for years. She knew, however, that it wasn't enough. She learned on the job and went back to school and completed the Executive Master of Business Administration program at Asian Institute of Management. 

11 Know your strengths and weaknesses. 
"Women can stay for hours in a supermarket aisle to compare prices and then decide which product offers value for money. Men just don't have the patience for that."

Mae Sergio managed to crack the tough industry of fashion by selling shoes online. Her Facebook online store, Virtual Mae, became popular among fashionistas and her items have even graced fashion editorials. She has branched out into fabrics and designs under the name name Froc, which can also be found on her Facebook page.

12 Be careful of the spotlight.  
Mae welcomes and is grateful for exposure since it gains her a lot of followers including prominent personalities. "But it also has its downside, such as defamation and extortion. I've learned to trust my own instincts while respecting the advice of people who care about me." 

13 Know when to let go and change business tactics. 
You have to be nimble, says Mae. "Fashion is a rapidly changing and highly uncertain arena. Business tactics that worked for others may not necessarily work for you." Expect a lot of trial and error where you'll probably make plenty of mistakes. "But uncertainties can be profitable if you approach them as opportunities."


ADVERTISEMENT - CONTINUE READING BELOW
Download the latest Good Housekeeping Philippines emag at Summit Newsstand.
For iOS: http://bit.ly/ghmagapple
For Android: bit.ly/GoodHousekeepingPHandroid
Photo by Rico Jose. Art direction by Kara Ballesteros. A version of this article appeared in the September 2013 issue of Good Housekeeping Philippines. Edits have been made by FemaleNetwork editors. 
Recommended Videos
Comments
Load More Stories