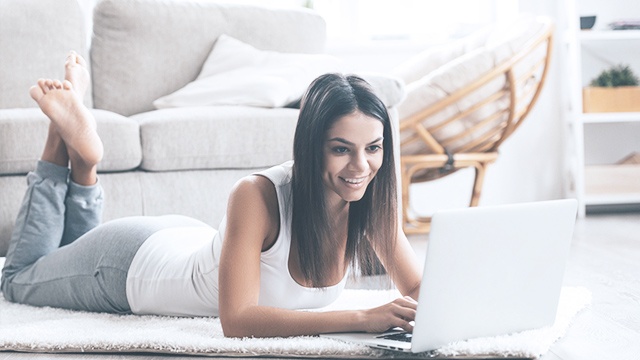 Not all investments are about growing your net worth. As we all know by now, being rich isn't the key to happiness. Having money helps, of course, but only when you know how to spend it right. Below are some important investments--be it with your time, money or effort--that you should consider getting in your 30s:
ADVERTISEMENT - CONTINUE READING BELOW
Skincare: Treat yo' self and get facials regularly.
Having a proper skincare regimen is a total must in your 30s. It's not about anti-aging but staying healthy. Your skin deserves a lot of TLC, as it protects us from sicknesses and is our largest organ. 
CONTINUE READING BELOW
Recommended Videos
Try: Contouring Facial, Belo Medical Group, Viber: +63 999 885 7273
For your health: Get physical!
Exercise isn't just for fitness, but wellness. It uplifts you mentally, is a good opportunity to make new friends, and it challenges you to do better each time. Make sure to prioritize this and make it a regular part of your routine.
ADVERTISEMENT - CONTINUE READING BELOW
Try: Guava Pass for access to different fitness studios, P2,699 for the monthly plan (unlimited classes)
To achieve independence: Move out and live alone.
Whether you're moving to live on your own, with a sister or friend, or even a serious boyfriend, living independently is a good way to learn the art of #adulting while getting to know yourself better. You get to set your own rules and learn how to adapt to different situations. However, if turning it into a side business is more up your speed, then find a developer that can help!
Try: Avida Land, (02) 9882111, learn more here.
For your family: A comfortable car
A car could be a good investment if you're someone who likes to go out of town or even if you're thinking of starting a small business. Find one that's versatile, roomy, and safe. 
ADVERTISEMENT - CONTINUE READING BELOW
Try: Mitsubishi Montero Sport, find a dealer here
According to a TopGear feature, the Montero Sport could be a good purchase for you "because of its better off-road ability, that excellent 2.4 liter MIVEC equipped 4N15 diesel engine and 8-speed automatic, plus the amazing price after discount."
For your home: Hardworking appliances
Quality appliances are always worth it, especially when they save you money in the long run. 
ADVERTISEMENT - CONTINUE READING BELOW
Try: Electrolux Fashion Care Washing Machine
Find a washing machine that won't damage your delicate clothes (especially if you're the type to also invest in your wardrobe!).
For your well-being: Upgrade your kitchen!
Cooking is a great way to control what goes into your body, how much you spend on food, and it's a skill you definitely won't regret learning. Upgrade your cooking supplies and don't be afraid to experiment with dishes! Cooking is also a good stress-reliever, perfect for busy women who need a break at the end of each day.
Try: Learn about the basic pots and pans you'll need in your kitchen here.
For your personal growth: A major solo trip
Go backpacking and explore neighboring countries with a Southeast Asian trip, or experience the West and go on a Eurotrip or a cross-country US vacation. Either way, going on your own, to a destination that suits your interests and personality, will make for a rewarding adventure you'll remember for years to come. Traveling alone tests your adaptability and planning skills, and forces you to get out of your shell. 
ADVERTISEMENT - CONTINUE READING BELOW
Try: Mabuhay Miles Travel Card, register here
The Mabuhay Miles Travel Card is your Mabuhay Miles Membership Card and multi-currency prepaid card in one. It can hold up to 10 currencies at once, and allows you to purchase products and services in the local currency in stores that accept UnionPay.
To help you be more creative: A mirrorless camera
One of the good things social media has brought us is that people are now more creative and expressive online. Take it up a notch by getting yourself a good camera, and maybe even take some basic photography lessons to maximize the purchase. Not only will this be a great skill, it's also a good way to preserve your memories from travel and big life events. 
Try: Fujifilm X-A3, P34,990, aAvailable at Fujifilm stores nationwide and at Henry's Cameras
According to Spot.ph, "the Fujifilm X-A3 has all the qualities you look for in a modern camera. There's the touch screen operating system, wireless image transfer, 180-degree selfie LCD, and a 24-megapixel sensor for amazing image quality. Its retro styled body (which comes in three colors: black, brown, and pink) also makes it one of the coolest looking gadgets bar none."
ADVERTISEMENT - CONTINUE READING BELOW
For your career advancement: Further studies
Everyone says it's better to get a master's degree after you've had some work experience, and by your 30s, we're sure you've hit some career milestones, making you eager and restless about what lies ahead. Get ahead of the game and pursue a degree to level up you resume.
ADVERTISEMENT - CONTINUE READING BELOW
Try: Asian Institute of Management (AIM)
The 16-month, full-time Master in Business Administration (MBA) is AIM's flagship program. Learn more here.
Looking for something more creative? To hone your artistic tendencies, check out the Institute of Creative Entrepreneurship, Shangri-la.
For when work, passion, and hobbies meet: A light laptop
Constantly on-the-go? Invest in a light laptop you won't regret carrying around. In the digital age, work is as mobile and erratic as your lifestyle, so don't let your gadgets get in the way.
ADVERTISEMENT - CONTINUE READING BELOW
Try: Macbook, available at Power Mac Center branches
To pay it forward: Donate to a charity of your choice
If your schedule isn't flexible and it's hard to commit to volunteer work, you may also opt to allot a portion of your income to donations.
Try: MyPledge
MyPledge is a site that partners with reputable charities such as White Cross Orphanage, Child Haus, and Feed the Children Philippines. They aim to make donating easier, and through their site, you'll know exactly where your money is going, aka what they'll be spending it on.
ADVERTISEMENT - CONTINUE READING BELOW
So you're always prepared: Diversified financial investments
There's more to preparedness than life insurance!
Try: Sun Life Insurance, join their financial planning sessions to learn the right package for you
For your next big life step: A small business
Everyone dreams of becoming their own boss. With the right partners and sound decision-making, you can make that happen in your 30s!
ADVERTISEMENT - CONTINUE READING BELOW
Try: Franchising! Here's a list of businesses with no (or really low) franchise fees.
Comments
Load More Stories