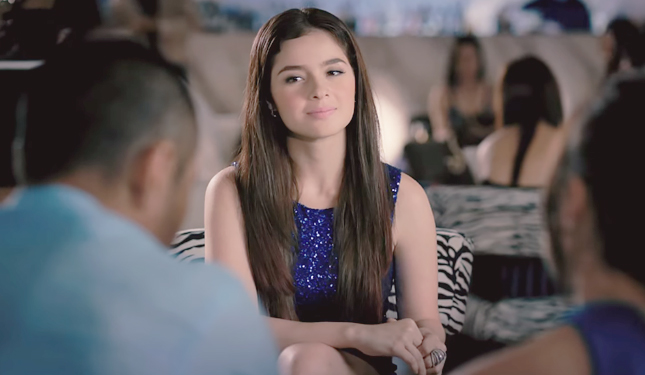 In a typical scenario, no one in a truly happy and functional relationship will ever have an affair, which is why no party is ever completely faultless. But the moment someone does cheat, the issue almost automatically gets diverted from the real root of the problem to the topic of infidelity. In other words, talo na agad. Granted, everyone involved should still have the right to say his or her piece (even for closure's sake) but you can't really blame whoever was cheated on if they'll have a harder time listening to an explanation. (Good luck with that, by the way.)

Regardless of how the situation turns out, what happened is irreversible. What you can do, however, is seize the opportunity to be a better person and move on from the mess you put yourself in. While some are doubtful, it is possible for cheaters to change.

A key to moving forward: Stop romanticizing your affair. Sure, you've had kilig moments here and there, but you must remember that you were hurting someone while you were on cloud nine. Whether you were the one who cheated or the third party in the affair, read on to find out how you can put this behind you once and for all.

If you were the "other woman":
Thinking that timing was your only problem leads you to look past your lover's flaws and mistakes –sometimes even yours. Clearly, you both have some personal issues you need to deal with if you were willing to put yourselves through such an emotionally complex situation. If neither person had the control to hold off until your lover's official relationship has ended, then that only goes to show that neither of you had enough respect for your own relationship to begin with. Remember, even if you did end up together, it's possible that he would have just cheated on you, too.

If you were the cheater:
If you're lucky enough to get past the experience of being caught unscathed – or if you came clean yourself, then let your battle end there. Don't prolong the affair by emotionally holding on to a mistake that demonstrates your lack of self-control and discipline. While you may have had your reasons for doing so, rationalizing your mistake with delusions of a great love will only hinder you from picking up important lessons that can improve your character. On a Psychology Today feature, licensed clinician and former adulterer Dr. Jay Kent-Ferraro shared one of his reasons for cheating, "I believed that the rules didn't apply to me...The arrogance of having answers for everyone else allowed me to hide from the truth that if you don't show up and ask for what you want in a relationship, you give up the right to expect having it."

In the future, it's better to work on your communication skills instead of looking to others for comfort. At the end of the day, if you're truly unsatisfied, there's nothing wrong with ending a relationship—at least that way you get a chance at a cleaner, if not happier, ending.
ADVERTISEMENT - CONTINUE READING BELOW
Load More Stories