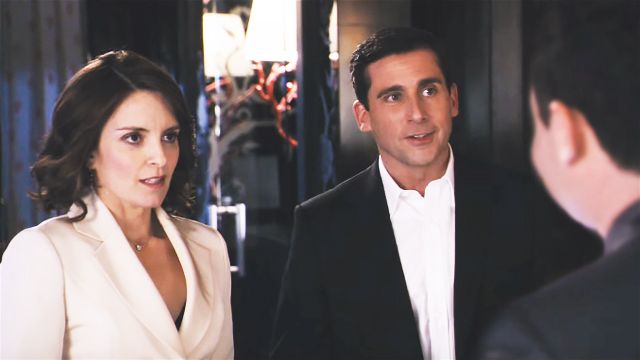 Chocolates, flowers, a dinner reservation, some candlelight—this is a scene you see all over the metro on the 14th of February of every single year. The day when flowers suddenly cost more than all three meals you ate today combined; the reason why we have so many friends born in November.
 
Now it may seem like the day of hearts is reserved for newer, younger couples, the ones who are still patient enough to brave traffic just to look sweetly at each other's faces over an expensive dinner. To more long-term couples, it may seem like a day just like any other day. If you've been married for years, it may seem unnecessary to celebrate it, and a hassle to even try. But are you missing out? Is there merit in making one specific day all about couples and the love that they share?
CONTINUE READING BELOW
Recommended Videos
ADVERTISEMENT - CONTINUE READING BELOW
Remember all the reasons.
After several years of being with the same person, it's easy to forget why you were attracted to them in the first place. Seeing them on a regular basis can strip away a lot of the mystery and allure in a relationship. The everyday, mundane things are often the reason for the slow disintegration of interest in your partner. Use this as a chance for you to just sit down in a special place. Talk about nothing and everything over a great meal, and hold hands while walking slowly as you enjoy the cool night breeze. Be cheesy. Get doe-eyed with each other. Look at your partner with new love 'goggles,' like it was your first or second date. When you put yourself in a sweet mood, you'll be surprised just how easy it is to see your relationship the way you did when you were first together—electrifying and sweet all the same time.
ADVERTISEMENT - CONTINUE READING BELOW
Create new reasons.
When you spend enough quality time with a person, you undoubtedly learn something new about them. People are constantly changing and evolving, so it's impossible to remain exactly the same. Even if you feel like you know everything you could possibly know about your partner, you just might be surprised tonight! Put yourself in a situation neither of you have been in together: See an art exhibit, try out a new restaurant outside the city, or visit a nearby beach on a weekday. When you are experiencing something new together, you create a new bond, a shared memory that can add value to your relationship. You might start talking about things you've never talked about before, which in turn help you learn something new about each other. Yes, even after years of monogamy, that can still happen. It's always a good idea to experience change together.
ADVERTISEMENT - CONTINUE READING BELOW

It may seem like a hassle, or you may feel secure enough in your relationship to just stay home tonight and do the same old, same old. But do yourself and your relationship a favor. Wear something nice, eat something delicious, and go out on a Valentine's date. You only have things to gain, and nothing to lose!
Comments
Load More Stories