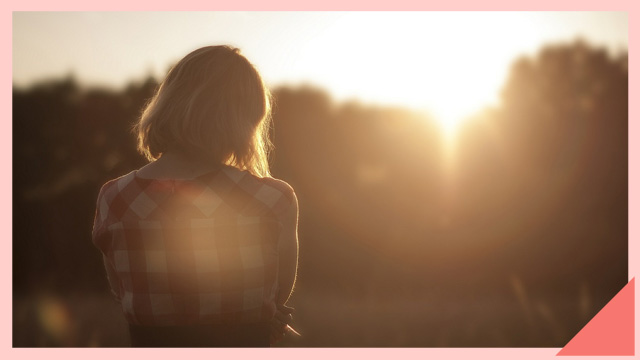 CONTINUE READING BELOW
Recommended Videos
ADVERTISEMENT - CONTINUE READING BELOW
We were together for seven years, had plans of getting married, and already had a place to live in, when I asked for a cool-off. In all those years that we were together, this was the first and only time that I asked for space. I told him that I needed at least two weeks to myself to think. No texts, no calls—nothing. Looking back, however, I think my mind was already made up the minute I asked him for space. I just needed those two weeks to figure out what I was going to say and how I was going to say it, knowing that I won't be able to take anything back.

If you're wondering whether we had a huge fight prior to the breakup, we didn't. Was there a third party? Not on my end, you can be sure of that. Over the course of seven years, however, there were plenty enough that slowly but surely corroded our relationship.


The fights were always more or less about the same thing. He didn't want me talking to guys, didn't want me even getting my picture taken with them. These arguments would be lumped together with him forbidding me to wear whatever I wanted, him making me choose between our relationship and my family, him getting angry when I cut my hair short—the list goes on and on. For the longest time, I thought this was okay, that by making these small sacrifices, I was proving how much he meant to me. After all, what was missing out a friend's 21st birthday party compared to his happiness? What was wearing whatever he thought appropriate compared to a week of peace?


When people asked me whether I was happy, I would say I was, but I couldn't really say it with full conviction. It was only toward the end when I realized that yes, I was happy but only as long as these issues didn't come up. As long as I followed the rules, we were A-okay.  As long as we didn't fight, it was all good. But then that meant I wasn't really happy. Happiness shouldn't have ifs and buts. If I were truly happy, why was I crying in bed every night? Why did I always feel imprisoned?

You probably think that it should have been so easy to walk away, and maybe you're right, but I suppose I was completely enamored. Ours was a romantic love story. I fought for him and was this close to being disowned because of our relationship. From the moment we were together, it was him and me against the world. I was constantly defending him and our relationship. I wanted everyone to see that it wasn't he who was lucky to have me, but the other way around.

And so I didn't tell anyone what was going on. I convinced myself that I didn't want to wear sleeveless tops or that I didn't want to wear cute dresses. I told myself that it was normal for couples to distance themselves from other people and that I preferred it this way. I kept our arguments between us and told everyone who would listen what an amazing and brilliant guy he was. I wanted everyone to approve of him so much that I allowed myself to fall under that same spell.

But I was also misguided. I thought that a breakup had to be justified and that meant that we either had to have a huge fight or that there had to be a third party involved.


In the end, it took a few weeks abroad for me to realize the truth. I didn't want someone telling me I talk about my family too much. I didn't want to have to report every conversation I have with another guy at work. I didn't want someone who would make me feel bad for wanting the things that I want. I didn't want someone who would twist my words. I didn't want someone possessive.

At that point, it didn't even matter who was right and who was wrong. It didn't even matter that he had been hiding a big secret from me, which he only divulged as a last-ditch effort to show me how much he loved and trusted me. I just knew that regardless of that answer, I wanted out. And really, that's all that matters. You don't need a big reason to walk away—the fact that it's just not working for you anymore is reason enough.

ADVERTISEMENT - CONTINUE READING BELOW
Comments
Load More Stories