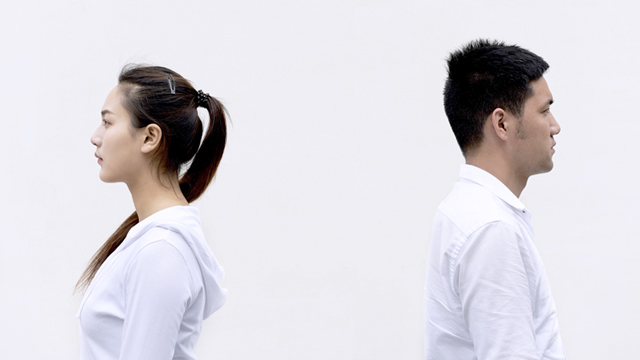 It's typical for people to start asking when you're getting hitched if you and your man have been together for quite some time now. Yes, it's annoying and it's definitely none of their business, but if you yourself are wondering why he hasn't popped the question yet, know that it's not your fault.
ADVERTISEMENT - CONTINUE READING BELOW
Sometimes, men delay entertaining the idea of marriage because they may not be ready yet, not because of you per se.
"Men do have a biological clock, but their timing is different from women," says Tina Tessina, Ph.D., a California-based psychotherapist. "Most men's priorities tend to be focused on winning financial security before having a family. If he's still struggling to pay his bills, he's not going to want to add the burden of supporting a wife," she adds. 
CONTINUE READING BELOW
Recommended Videos
Here's how you can cope while you're waiting for him to propose:
Don't keep thinking of reasons why he hasn't proposed yet.
Sure, you can speculate all you want, but there are other, healthier things to worry about. If you really want to know his reasons, all you have to do is ask. If you don't feel comfortable addressing the issue or you're worried that he might think you're pressuring him, then it's definitely more pressing for you to instead focus on how you can communicate better as a couple.
ADVERTISEMENT - CONTINUE READING BELOW
Be patient and understanding.
They say good things come to those who wait, so continue to nurture your relationship as you wait for him to propose. Focus on other ways to strengthen your relationship so that when the time comes, you'll have a more solid foundation to build your marriage on. Remember, this isn't jsut about the wedding, so prepare for what comes after happily ever after.
Accept that you can't control your partner.
Again, communication is key. If you do want to get married soon, bring it up in a way that's comfortable for the both of you. At the same time, respect what he has to say and find a middle ground later on. An open conversation about the future might even lead to other big changes such as career shifts. What matters is that you both are able to express how you feel about your life together.
ADVERTISEMENT - CONTINUE READING BELOW
Comments
Load More Stories