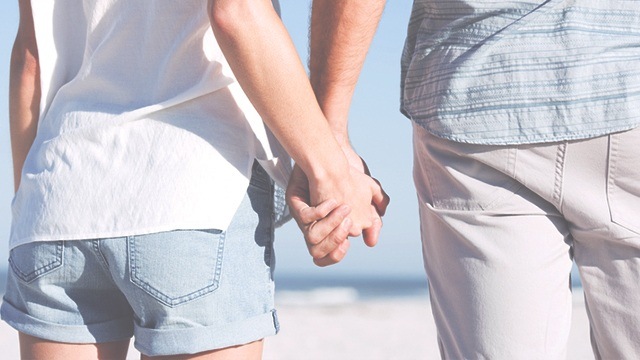 Have you ever heard of an "open relationship?"
A quick search on Google will show you a lot of definitions, but it basically boils down to one explanation: It means there's no existing boundaries or exclusivity in the relationship.
"It gives each one a freedom to pursue and date anyone even though they are formally in a relationship," explains Dr. Cely D. Magpantay, PhD, RP, RPm a licensed clinical psychologist and psychometrician at St. Luke's Medical Center in Quezon City.
ADVERTISEMENT - CONTINUE READING BELOW
CONTINUE READING BELOW
Recommended Videos
It can be somewhat similar to being polygamous, but they are not completely synonymous. Being polygamous refers to having multiple romantic relationships at the same time with the knowledge of everyone involved, as opposed to an open relationship, which merely means you are committed but have the freedom to date outside the relationship.
ADVERTISEMENT - CONTINUE READING BELOW
"In traditional polygamy, the responsibility to hold more than one wife entails commitment and hard work to make it work. Meanwhile, in an open relationship, the commitment is lesser and very convenient to sustain," Magpantay explains.
As the word implies, the couple should be open to one another to make it work. Rules are necessary to safeguard the relationship, and build more trust and satisfaction.
"Rules, as with any kind of relationship, can provide foundation to lasting commitment. In the case of open relationship, rules can help one to at least know the boundary of what he/she is into. Rules can also change from time to time as long as the action of one partner creates more trust and commitment to the other," she explains.
Setting boundaries when it comes to sexual contact or exploration, as well as financial concerns, shouldÂalso be discussed.
"Whatever issue one partner has should be laid down properly, and finding a common agreement should be of top priority so that their relationship can become stable."
ADVERTISEMENT - CONTINUE READING BELOW
Magpantay, however, warns that getting involved in an open relationship is not for everyone. A person who is brought up in a conservative family, with a religious background, and has had exposure to more traditional forms of relationships may have a hard time adjusting to the situation.
Now, you're probably wondering if a breakup is necessary when one is no longer interested to continue the relationship. Magpantay notes that technically, there is no breakup, because this is something that's reserved for traditional commitments.
In an open relationship, you should be allowed to walk away any time, but consider all parties involved becuase it is psychologically healthy to end any relationship with closure.


Dr. Cely D. Magpantay, PhD, RP, RPm is a licensed clinical psychologist and psychometrician. She caters to different psychological services like neuropsychological, personality, forensic, and behavioral assessments, and psychotherapy and counseling for children, adults, and families. For more on this and other relationships concern, visit her at St. Luke's Medical Center in 279 E Rodriguez Sr Ave, Quezon City. You can set an appointment by calling 732-03-01 or (+63) 908-353-4862.
ADVERTISEMENT - CONTINUE READING BELOW
This story originally appeared on Fhm.com.ph.
* Minor edits have been made by the Femalenetwork.com editors.
Comments
Load More Stories