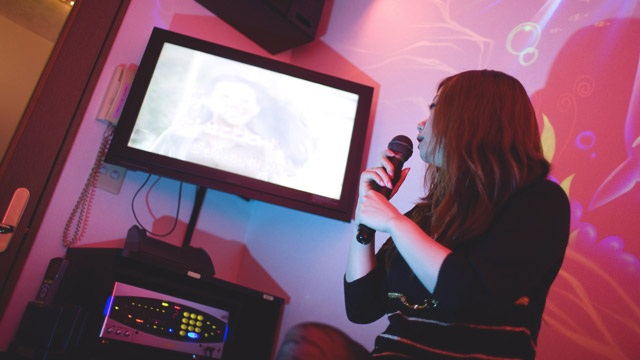 Ah, to be in love. You have the long walks by the beach (HHWWPSSP at that), the inside jokes only the both of you would find funny, and the sappy songs that you used to dislike up until the love of your life came along. But sometimes, these things could magically change in a heartbeat. In some cases, it's because the people in a relationship drift apart, find irreconcilable differences, or worse, there's someone else in the picture. We round up some songs that go into this complicated situation that happen to be great videoke staples, too. You know, just in case you're experiencing this and would want to sing your heart out.
ADVERTISEMENT - CONTINUE READING BELOW
Here are five songs that talk about not being "The Only One" in a relationship:
"Womanizer" by Britney Spears
Line to belt out: "Say it, play it, how you wanna. But no way, I'm ever gonna fall for you. Never you, baby."
Some people really think they're being slick when in truth, you see right through them. Ditch the shifty eyes and touchy hands--there's no room for someone who can't be loyal and can't commit to just you. Aside from singing along to sassy and empowering lyrics, you can even dance to this bop Britney Spears-style.
"I'm Not the Only One" by Sam Smith
Line to belt out: "You've been so unavailable, now sadly I know why. Your heart is unobtainable, even though you don't share mine."
Nearing the end of a relationship is never easy, but choosing to stay in one despite knowing you're being cheated on is excruciating. Familiarity breeds comfort and it's easy to get stuck in a setup that doesn't work just because it's been there for so long. Let your tears fall as you sing every word; we won't judge.
"Take a Bow" by Rihanna
Line to belt out: "And the award for the best liar goes to you for making me believe that you could be faithful to me."
Sometimes you ask someone for the truth when you already know it, just to see if they'll really be honest with you. Chances are they'll only come clean once you reveal that you know everything. They're only sorry not because they genuinely are--it's because they got caught red-handed. Their performance could have bagged them an award, but if it's at the expense of fooling you, they deserve no award at all. Your 100-point performance at the next videoke session deserves one, though.
"Cry Me a River" by Justin Timberlake
Line to belt out: "You didn't know all the ways I loved you, so you took a chance, made other plans, but I bet you didn't think that they would come crashing down, no."
ADVERTISEMENT - CONTINUE READING BELOW
Good on you for ending that relationship once you found out they were seeing someone else. Oh, what's that, they want you back? Grab the mic and stare them in the eye as you sing "Cry Me a River" by Justin Timberlake. They made their choice and so did you-there's no getting back together no matter how hard they cry in front of you.
"Before He Cheats" by Carrie Underwood
Line to belt out: "I took a Louisville slugger to both head lights, slashed a hole in all four tires. Maybe next time he'll think before he cheats."
When someone doesn't treat you as well as they promised and even go as far as  to cheat on you, getting revenge for all the pain makes sense and we wouldn't blame you for wanting to take matters into your own hands. Let this be a warning to those who claim to love you--you've dealt with a cheater before and you've had enough.
ADVERTISEMENT - CONTINUE READING BELOW
Load More Stories