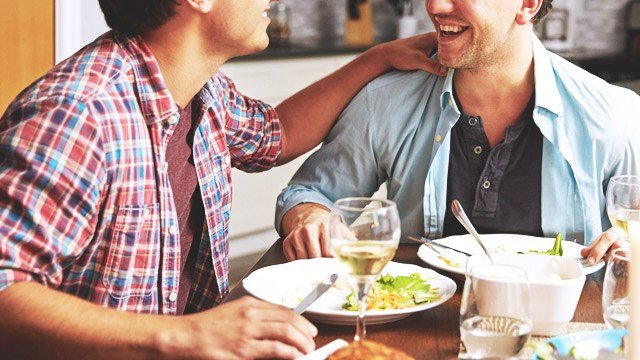 The story of how one man helped his partner face his fears and be accepted for who he truly is.
Arthur* and Joe* were budding artists when they first met. A common friend set them up for a date, thinking that they would make a great couple. Arthur was hesitant at first, but eventually agreed after some convincing.
ADVERTISEMENT - CONTINUE READING BELOW
"I remember Joe was wearing a navy blue cardigan and white shirt during our first date. He was sketching on his pad with a cup of latte on his side. I was staring at him for a few minutes before I went and introduced myself," Arthur said. "Joe is a certified chatterbox. He can talk about anything under the sun. And that really helped me a lot since I am a little awkward at first meeting," Arthur added.
Their weekend dates became more frequent until they became inseparable. One year into their relationship, they decided to move in together. "There were a lot of adjustments made when we moved in together... We compromised because we both want to make the relationship work," said Arthur.
Arthur's family wasn't aware of his sexual orientation when he started dating Joe. A point came when Arthur wanted to break up with Joe. "I remember I told him, 'Joe, you are a really great man. And it is really unfair for you that we cannot date properly without having to look at our backs if I know someone. You deserve someone better than me.'" Arthur shared. "But Joe is a really stubborn man," he told me while laughing. "Joe told me, 'I love you. And I know that you love me too. Your fear of rejection from your family will not be a hindrance to our relationship. You are their son, their brother, their own blood. No matter how much they hate gays, they will accept him in due time. I know because that happened to me.'"
ADVERTISEMENT - CONTINUE READING BELOW
A month after, Arthur opened up to his family. They were in shock for a while but slowly accepted him wholeheartedly. I asked them if they have any plans of getting married, Arthur said "We have [been] talking about it a lot lately. We are already in our late 30s and we have money to get married in the US so why not, right?"
ADVERTISEMENT - CONTINUE READING BELOW
The story of how two people chose to be strengthened by their differences.
Kayla* was introduced to Amir* by a friend she met in Bali. Amir was Kayla's tour guide and he later on learned that they both loved to travel. They exchanged stories about the places they have been to and all their experiences. "It never occurred to me that he is that kind of person because he was so stiff, like your typical nerdy classmate," she said while giggling. "But when you spend time with him, he starts to loosen up and you'll see a different side of him."
Amir and Kayla did not lose contact even after her Bali trip. They continued to send emails and talk over Skype. And then one day, Amir confessed his feelings for her and they took their relationship to the next level. "We both know that what we have is something special and we cannot ignore it. It was a big leap for the both of us since it was something new."
ADVERTISEMENT - CONTINUE READING BELOW
Everything was so perfect, but they did deal with some challenges along the way; Kayla's Catholic while Amir is Muslim. This may seem like a major conflict in other people's eyes, but Amir and Kayla feel they are both mature and brave enough to accept their differences. "People often skip talking about their religious beliefs with their partners especially if they [don't] have the same religion. But for us, it is important that we understand each other. Our religion is part of who we are as [people]. I am so glad that we are on the same page when it comes to being open-minded. Neither of us had a hard time explaining nor sharing the things that define us."
Kayla learned a lot about Islam especially during Ramadan and Amir patiently answered every question she asked. And Kayla also did the same thing during Holy Week and Christmas. While their religions are different, the couple believes the teachings are very much alike and that there is no need for the other to convert. "We may call our Gods in different names, pray in different ways but the teachings are very much alike. The depth of our relationship is much deeper than what society dictates."
ADVERTISEMENT - CONTINUE READING BELOW
Like most unconventional relationships, their families were a bit hesitant at first. "I grew up in a very conservative family. My mom is a devout Catholic so she was a bit surprised that I am in a relationship with a Muslim man. But you know, she is my mother. Even if we have opposite ways of thinking, she will understand me and accept my decision. After all, nothing can beat parental love, right?" she said. Both of their families have accepted them now fully. They have been together for two and a half years already.
"I cannot wait for the day that our families meet. I am sure it will be awkward at first," she said and laughed. "But they will get along, I am sure of that," Kayla said. As for marriage, Amir and Kayla are planning to get married overseas.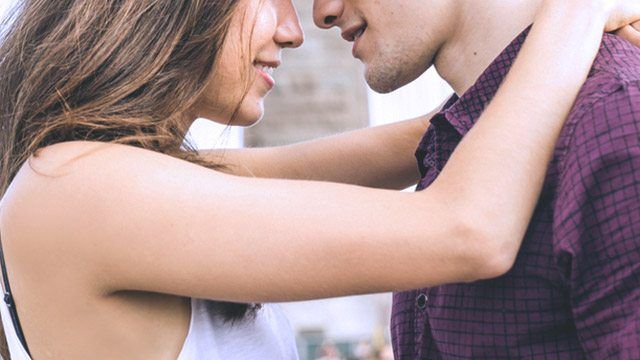 ADVERTISEMENT - CONTINUE READING BELOW
The story of how neither distance nor race will hinder these two from loving each other.
Connie* and Tristan* have been together for eight months now. Connie is a Filipina who just started working and Tristan is a French man who just graduated from college. They met through Tinder. "I know there is a stigma with online dating, but seriously Tristan and I were just really looking for friends on the dating app. It was his first week in Manila and he really wanted to look for a hangout bud while he was staying here for five months. We met up, hung out a bunch of times and eventually ended up being together," Connie said.
It is Connie's first time to be in an interracial relationship. "The difference in race actually improved our relationship. We share each other's experiences. We have a lot of things in common and what I realized in our relationship is that, race should not hinder us from getting to know other people from different walks of life. I know some people are not open [to] having a foreigner as a partner, but you will never know until you take the plunge.. Thank God he is bilingual!" she said while laughing.
ADVERTISEMENT - CONTINUE READING BELOW
When asked how they keep their relationship strong after Tristan came back to France, "We usually have movie and dinner dates through video chats. We talk everyday and we send some random funny selfies. Although we are thousands of miles away, we do not feel like there is any difference in our relationship. Communication really is the key."
Comments
Load More Stories