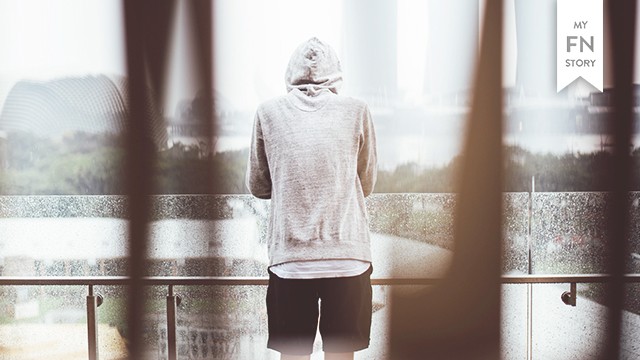 First of all, thank you for pursuing me. For all your efforts to help me out when I needed legal advice, for introducing me to your closest friends and to your mom, whom I love so dearly, and for taking me to your new house where we made a lot of memories.

Thank you for apologizing when you realized you hurt my feelings on several occasions, thank you for trying to work it out when we'd have silly fights. Thank you for making me feel and believe that you truly loved me.
ADVERTISEMENT - CONTINUE READING BELOW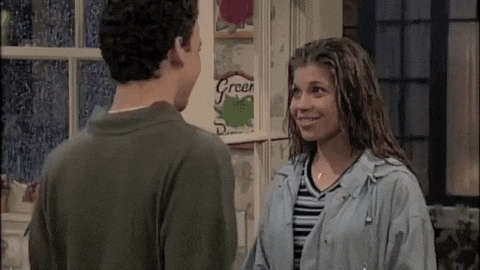 During those times when you cried to me about the problems in your family, your relationship with your father and the burden you were dealing with, I realized that I truly and unconditionally loved you and I accepted all the things that have scarred you – all the things that have made you who and what you are.

I promised myself that I was going to stick it out with you no matter how difficult things would become. Your promise that you were "in this for the long haul" was what kept me strong and I held on to it until the end. Even until you had the nerve to tell me that you tried but you just couldn't love me no matter how happy I made you feel.

You mentioned a couple of reasons why you couldn't seem to love me even after everything that we've shared together. One of those reasons that I couldn't understand was that you didn't like my friends, even though I consider them my second family, my life support, and my pillars of strength.

You wouldn't tell me why you didn't like them and I didn't want to think that it was because they are simple and decent people struggling to live comfortably - unlike most of your friends who lived privileged lives or have made it big somehow.

At this point I started to doubt my feelings for you because I didn't know how I could be with someone who couldn't love the same people I loved so dearly.

They may have nothing but they're very welcoming and nice to you because they know that you mean a lot to me. Still, I pleaded for you to reconsider. I even made a four-page handwritten letter that contained everything that I wanted you to know about how much I loved you.
CONTINUE READING BELOW
Recommended Videos

You cried inside your car with me, you cried your apology, your resentment, and your fears. But you said you were not ready to commit and that your love for me wasn't enough to sustain our relationship. I was crying the pain out but it seemed unending.

I tried to think of things that I have done to deserve all this pain from someone who made me believe that his feelings were true. From someone I thought I was going to grow old with.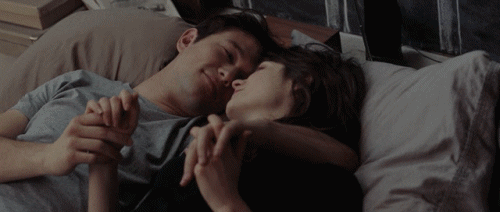 ADVERTISEMENT - CONTINUE READING BELOW
What kills me is that the entire time we were together and the countless times you said you loved me were all lies. You told me that night that no matter how much you tried, you just couldn't love me. You said there was something missing and you couldn't figure out what it was that made it impossible for you to love me.

I asked you if there was someone else and you said that the respect you had for me and my family would not allow you to do that. And I believed you. With a heavy heart, I agreed to part ways with you. I was broken, defeated, depressed and I kept asking myself what I could have wrong.

You kept in touch and told me that I did everything right and have been nothing but kind and loving. You said that it was just not the right time for us and you kept saying you were sorry.

Then, a month after we broke up, I found out that you cheated on me while we were still together. A few days before our anniversary, you went out of town with someone else while I was working and thinking you were just with your buddies.

We even went out to celebrate our anniversary the day after your escapade and you told me that you loved me. It hurts that your friends whom I loved and respected were in on this betrayal, too.

The wound you caused that was starting to heal, was cut deeper this time. I wanted to scream at you and hurt you, but all I could do was cry. Cry until I had nothing left inside.
ADVERTISEMENT - CONTINUE READING BELOW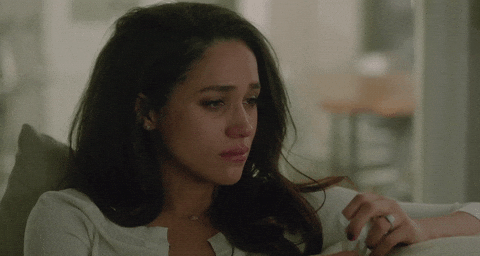 You are heartless. You are an awful, awful person. You were the monster I tried so hard to avoid all my life and here you are stabbing me and clawing at me until I got nothing left to bleed.

I'm still in the process of trying to forgive you but I still can't find it in me to do it. All I know is that you played me while I loved you unconditionally.

The pain you caused me is so unbearable; there are no words to describe it. I wish that WE never happened.

I know in time I will forget you and I will be happy again. But you, you will never forget me and you will never forgive yourself for what you've done to me, Sarah*. You hurt the only person who was willing to accept you. I wish that I never met someone so cruel and heartless. I keep praying for God to teach me how to live through this and to forgive.

Your ex,

Becky*

*The names have been changed due to the sensitive nature of the story.
Minor edits have been made by the Femalenetwork.com editors.

Got a story to tell? Send us an email over at webmaster@femalenetwork.com with the subject My Story on Female Network and we might just feature it!
ADVERTISEMENT - CONTINUE READING BELOW
Load More Stories