Men encounter many insecurities that often get talked about during beer sessions with close friends, but rarely outside their circles for fear of rejection or ridicule.

Your man may have a few of them, too. Here are some that ruffle a guy's confidence and a few quick tips to manage them:
ADVERTISEMENT - CONTINUE READING BELOW
1. Our stomachs aka beer bellies
"Ang tunay na lalaki, walang abs." Of course we know it's our personalities that count, but as guys are getting into healthier lifestyles, we're having less excuses to not have that damn six pack Hugh Jackman had in the X-Men movies. Others may posture around saying they don't need abs to be cool, but in reality, no one would say no to them.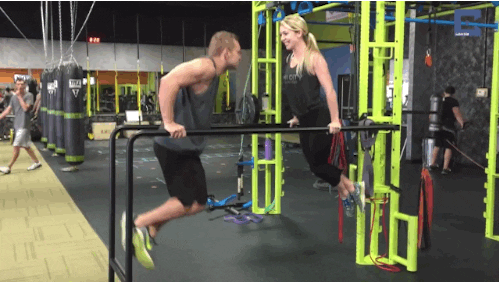 Some women may have this dilemma too, so why not start doing working out together? Your man will feel comfortable because he's doing something good with you.
2. Our hair
"My hair? Who cares?" Said no man, ever, in reality. Guys love to preen, and it shows when it's time to go to the barbershop. There's always going to be that new hairstyle we'll want to try out, even if we know deep down that a few variations of the popular pompadour style makes men look like a greasy Pidgeotto.

Like with any kind of insecurity men have, it's always a good strategy to have praises in your arsenal, ladies. He comes out of the barbershop, let him know his new cut looks good.
3. Our financial situation
This is tricky, as most guys I know harbor the same feeling of inadequacies when it comes to income. It's not about money being able to buy happiness, it's more about being financially secure in general. This insecurity doubles when you are in a long-term relationship and the possibility of marriage is looming over the horizon.
ADVERTISEMENT - CONTINUE READING BELOW

We know that money is not a deal-breaker, but sharing your money management know-how won't hurt his ego at all, especially if he's the type of guy who has lots of hobbies!
4. Our sexual prowess
Every man dreads the "how many exes have you had" question when starting out in a relationship. Of course we want to impress you and make you feel good, and we know we can, but can we ever really be 100% confident?
ADVERTISEMENT - CONTINUE READING BELOW
Communication is key here. Ladies, let your man know what to do, where to do it, and how long you want it done. And a little compliment whispered after the deed goes a long way!
5. How we measure up
We're talking about a guy dating a girl with an ex who was absolutely adored by her parents. How can you ever measure up to astronomical expectations when you're dating a man's only daughter? ADVERTISEMENT - CONTINUE READING BELOW
Ladies, let him know it's okay because that's in the past now, and just give insider tips to your parents' hearts!
Load More Stories