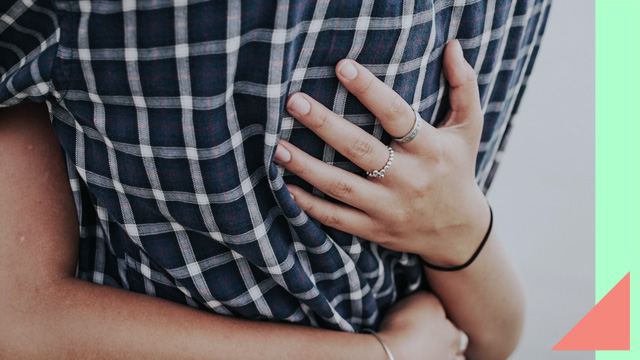 From toad to Prince Charming, everyone has a love story to tell. However, it's not just about failure and happy endings. Romantic love is hardly ever black and white. As a matter of fact, it can be further classified into types. Read on to find out if you have met all four, and if you have names to go with each.
ADVERTISEMENT - CONTINUE READING BELOW
First Love
You probably met him when you were still in high school or college when your heart was still pure and innocent. Idealistic as you were, you might have also thought that he was The One, which leads us to its worst quality: Your First Love is also your first heartbreak, making it the most painful loss. But thanks to him, you learned more about yourself and what your heart is capable of enduring. This is what makes it unforgettable and powerful.
Bad Love
Your love story with him may be the most exciting among the four. You know he's no good for you, but the thrill you get whenever you're with him is totally worth it. This spot is often filled in by bad boys, commitment-phobes, and men who love to play mind games. Despite the excitement, however, your Favorite Mistake will never reciprocate your love the way you deserve it. Still, you find him hard to resist, which explains why he will occasionally show up in your life. He may appear when you're heartbroken or when you're seriously attached to test how strong your love is with your current man.
ADVERTISEMENT - CONTINUE READING BELOW
Recommended Videos
Great Love
This is the man who changed your life. According to Charlotte from Sex and the City, it's the kind of love that "shakes you to the core."  With your Great Love, your feelings stay with you long after the affair has ended. The depth of the passion and connection your Great Love brings you cannot be explained by science. He can be your soul mate. However, he doesn't automatically have a permanent spot in your life. More often than not, destiny will force you to go your separate ways. While the feelings do fade, your memories with him will be forever treasured. You can also file him under "The One That Got Away."
True Love
True love is profound and endures all. It never leaves you. It's mature and unconditional. You can forgive your True Love even if he betrays you because your love is bigger than his faults. More than a feeling, however, True Love is a choice. While there will always someone better, you don't have any desire to pack your bags and be with the better guy. True Love ignites your desire to marry a person because you can't imagine being with anyone else except him.
ADVERTISEMENT - CONTINUE READING BELOW
But just like all loves, it is also uncertain. It can also have a bitter ending, and though it may destroy you, you're more than willing to sacrifice your own happiness for his sake.
Which one has come into your life? Let us know in the comments below!
Load More Stories