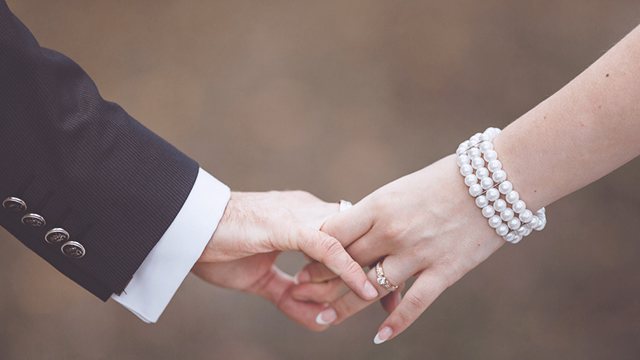 A few days ago, an Instagram post that was shared by Team Kramer created quite a stir on the Internet. The said post showed a simple image depicting a Bible verse (Ephesians 5:22-23) that talks about the roles of God, husband, and wife in a marriage. One specific word was the main source of reactions: submission. The instruction that wives must submit to her husband did not sit well with many of the commenters. Reading this today, especially through the lens of political correctness and equality, I can see why this causes so many feelings in people. Even as a Christian woman, I am only beginning to understand what this verse truly means.
CONTINUE READING BELOW
Recommended Videos
ADVERTISEMENT - CONTINUE READING BELOW
But while it may be easy to pick out a single verse, we have to remember that it does not stand alone, and in my experience, taking it out of context can cause us to trivialize it. Instead of focusing on the spirit of the message, we get caught up in semantics, and lose sight of what the point is.
ADVERTISEMENT - CONTINUE READING BELOW
So what is the point? If you read the whole passage and see it from the Christian perspective, you will come to realize that the main point is, and always has been, love. Husband to wife, wife to husband, anyone you encounter in life, submission, in a different interpretation, is about loving the other person just as much as you love yourself.
Let's look at successful organizations or companies. Every single one has a strong leader who is part of a bigger team, working together towards the same goal. There's a leader who sets a direction, and for this leader to be successful, he or she must have the team's full support. Otherwise, it's anarchy. It's no different in marriage, because you guys are one team, working towards one goal for your family. The main difference in marriage is this: you are equals in all aspects. And since you love each other, you want to help each other become the best version of yourselves. But you will still need a leader in order to succeed.
ADVERTISEMENT - CONTINUE READING BELOW
In my family, that's my husband; he is our spiritual leader. I look to him for strength, support, and guidance. This is not a role he takes lightly, because he understands the weight of each decision he and I make, for us. But when we are incapable of coming to a decision together, which is a rare occasion, we default to who has more experience on the subject or who is more passionate about it. But each time, he never makes decisions without consulting me, and I try not to undermine his role as our leader; communication lines are always open, even in the toughest situations.
This applies even when it comes to parenting. While I may be the primary caretaker, my husband is just as involved when it comes to bathing, feeding, and playing with our son. He doesn't "babysit" while mommy is away, he parents. And although he will default to me for some decisions regarding our son because I do spend more time with him (what kind of school to put him in, how much screen time he gets), we both carry the responsibility equally. It is precisely because he is our leader that he needs to be hands-on. We look to each other, roll up our sleeves, and get stuff done.
ADVERTISEMENT - CONTINUE READING BELOW
Being submissive has nothing to do with becoming an unthinking, inanimate object that follows blindly. It's not about giving up your own needs, dreams, or desires just to give way to someone else. It is regarding someone else highly, respecting and loving them as much as you do yourself. It's acknowledging the amazing influence your husband can have, and holding his hand as you both grow together as one flesh.
My hope is we can remove the Über negative connotation of the word "submission," and instead equate it to "super love each other, as in." After all, love is what the Christian faith hinges on, and it's what will help us finish strong.
*The opinions expressed in this article are the author's own and do not reflect the view of the publication.
Comments
Load More Stories