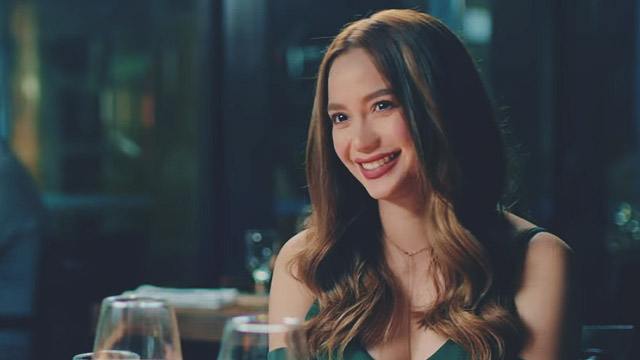 If you're unhitched at your age, you're probably getting bombarded by questions from nosy relatives and friends about why you're still single, or when you're going to get married, or forget about marriage--"When are you going to have a baby?" The pressure to be in a relationship is real, even when there's really nothing wrong about a woman in her 30s choosing not be be attacehd.
ADVERTISEMENT - CONTINUE READING BELOW
And while you often just brush these comments off, there will always be times when you they make you want to snap back, or worse, cause you to overthink. So to help you deal with the constant pressure and unsolicited advice, here's how you can just ignore what other people tell you.
1. Answer their questions with a smile.
We know it's hard to face questions about where your boyfriend is or whether you're in a relationship or not during reunions. However, you don't really have to answer all their questions. You have the right to explain, but you also have the right to not to talk to them about things you'd rather keep to yourself. If you don't want to talk about it, tell them and answer them with a smile. Don't apologize, just change the subject.
2. Give your best to your passions.
You are passionate about a lot of things and you have a list of things you'd want to try, for sure. While you're still single and while you still have more time for yourself, spend it wisely and productively by doing the things you want to do. And while you're at it, give them your best shot, too.
ADVERTISEMENT - CONTINUE READING BELOW
3. Do whatever it is you want to do...
Want to try hiking or running a marathon or writing your own book? Go ahead and try doing them. If you want to design your own clothes or DIY your makeup, go and do those things. Use this time of being single and unattached for productivity. Who knows, you may just rediscover a path you once abandoned or find a new career to fall in love with. 
4. ...And just keep doing you.
Most of all, the best response is to just continue living your life.
Who cares if you're unattached? You're not required to be in a relationship to be able to live your life to the fullest and enjoy all the beautiful things around you. Whatever your age is, you will and must always be allowed to take risks, make mistakes, and spend your time learning new things and uplifting yourself with or without a partner.
This story originally appeared on Candymag.com.
ADVERTISEMENT - CONTINUE READING BELOW
* Minor edits have been made by the Femalenetwork.com editors.
Recommended Videos
Comments
Load More Stories