Most people think that it's only considered cheating if you're physically (or sexually) involved with someone else other than your partner, but because of our ever-changing society, there are more ways infidelity can ruin a thriving relationship – and one is through emotional cheating.
Sheri Meyers, a marriage therapist and the author of Chatting or Cheating: How to Detect Infidelity, Rebuild Love and Affair-Proof Your Relationship, defines emotional cheating as "essentially an affair of the heart." 
"All of this drains energy from your primary relationship," Meyers said. "If you're fantasizing, having intimate talks and sharing things you should only be sharing with your primary partner or sending late night 'just thinking of you' flirty texts, you're not just having an innocent friendship."
Admittedly, it can be confusing at first; and you have to be careful in crossing the line between a close friendship or a pending affair. Here are the signs that you need to look out for:
ADVERTISEMENT - CONTINUE READING BELOW
1. You spend all your emotional energy on him.
While there's nothing wrong with hanging out with someone from the opposite sex, you have to be careful with the things you choose to open up about so you don't end up being too attached.
CONTINUE READING BELOW
Recommended Videos
"You end up sharing stuff that you don't even share with your partner – hopes and dreams, things that would actually connect you to your partner," says Gail Saltz, M.D., associate professor of psychiatry at New York-Presbyterian Hospital/Weill Cornell School of Medicine. 
ADVERTISEMENT - CONTINUE READING BELOW
2. You dress to impress.
Having a crush is harmless – but once you spend too much time on yourself in hopes of him noticing you, then that's crossing the line. If you're prettifying for the sake of looking nice, by all means do so, but if you're doing it to gain one person's attention and approval, well, you're playing with fire, dear.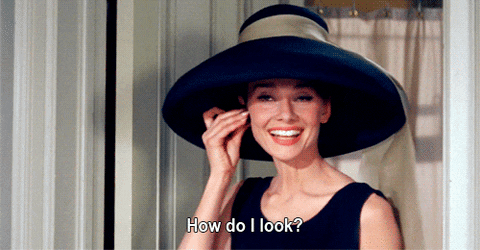 ADVERTISEMENT - CONTINUE READING BELOW
3. You keep mentioning that particular person in your conversations.
"When someone gets emotionally involved with another person, those feelings have a tendency to spill out into the other realms of life," says Abby Rodman, relationship expert and author of Without This Ring: A Woman's Guide to Successfully Living Through and Beyond Midlife Divorce. Even if it sounds innocent to you, it could be hurting your partner's feelings whenever you constantly mention the name of one specific person. 


4. You feel disconnected from your partner, but not from your 'friend.'
Healthy relationships require communication, but when you start to find comfort from that officemate you talk to everyday instead of your boyfriend, then that may raise a red flag.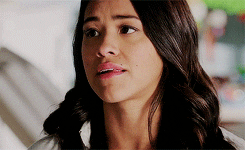 ADVERTISEMENT - CONTINUE READING BELOW
"People become connected to the fantasy of another person," says licensed psychologist Dr. Kimber Shelton. "Included in this fantasy could be an imagined sexual relationship, in which intimacy with you feels like an emotional betrayal to the other person," she adds.
5. You're being too secretive.
While it's true that there are boundaries when it comes to what you tell your partner, it'll be a different case when you go out of your way to hide things from them. If you're being too secretive about a certain person and the things you do together, then it's time to re-evaluate yourself if your intentions are sincerely pure.  


Comments
Load More Stories