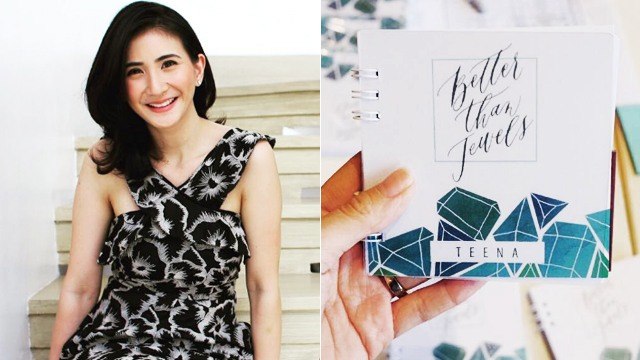 When it comes to love, there are people who settle for what's puwede na, but that shouldn't be the case. Everyone deserves their kind of happy ever after. Unfortunately, whether it's to please people, or to conform to what life stage they believe they should be in, some women tend to lower their standards. During the launch of Rica Peralejo-Bonifacio's new devotional book Better Than Jewels, we had the chance to sit down with her as she shared her tips and lessons when it comes to love and relationships. 
ADVERTISEMENT - CONTINUE READING BELOW
On accepting your flaws and imperfections:
"Even if you are a woman, you are still you, so others have a stereotype of what it means to be a woman. But we are all uniquely designed; like our fingerprints never repeat, right? That itself should already be telling of how we are not like everybody else. Be careful to not find yourself in a certain pattern that the world says you should be as a woman."
CONTINUE READING BELOW
Recommended Videos
On finding Mr. Right:
"The guy should be the one to pursue. A guy is supposed to lead in marriage eventually and if the guy cannot even make that first step then that says a lot about the guy's strength and sense of leadership."
On making right decisions:
"As a woman, we are wired to be more emotional for a very good reason; I don't think it's a weakness, but being emotional is actually a strength—this is something that the world needs. Given that, it also has a blind side so choose wisely. Try to use your head when you feel like too much of your heart is ruling over you, because this is what we're prone to do as women."
ADVERTISEMENT - CONTINUE READING BELOW
On embracing your individuality and being different:
"Know that you are beautiful; this is the way that God has created you. You don't need to draw that definition or that identity from anything else. So don't even think that just because you didn't follow a certain trend or a certain social media forecast means you are any less beautiful."
On love and relationships:
"There are many areas in life where we can settle; there are many areas in life that we can lower our standards – but not when it comes to love. If you're going to want to spend the rest of your life with someone, then choose wisely. I don't think it's something that you can just get rid of overnight even if you wanted to."
On being single:
"Don't feel like you're missing out on anything because by yourself, you are already the person that God has created you to be. It's a lie to think that you need another person to complete you. I'm not saying that it doesn't get lonely. Yes, there's a longing and you want to be with someone but for me, it's all or nothing; either I have the right man or I don't – there's no in between."
ADVERTISEMENT - CONTINUE READING BELOW
On patiently waiting for "The One":
"I cannot settle because settling also means I have to tolerate that person and I don't want to wake up every day saying, 'this is a mistake'. Having a high standard when it comes to love is actually good because it involves so much of who we are. Don't be pressured with the people around you or even what magazines say."
On settling when it comes to love:
"When you decide to spend your life with someone, you're going to build a house with that person, raise children with them, and share intimate moments – do you really want to share it with a mistake? Why will you settle when this involves so much of your life?"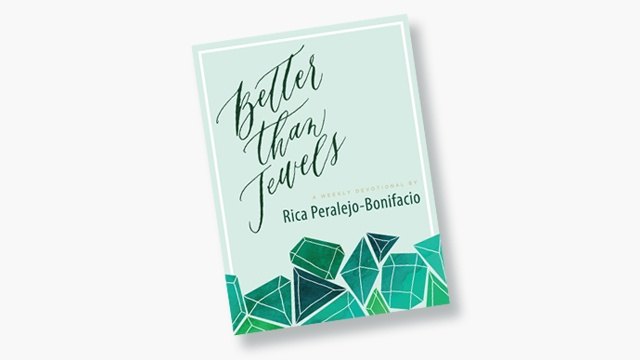 ADVERTISEMENT - CONTINUE READING BELOW
Better Than Jewels covers a range of topics close to her heart — the joys and trials of motherhood, generosity and gratitude, love and sacrifice, friendship, and the hard lessons from her own past. It is available in all OMF Literature and Passages bookshops nationwide, PCBC, and National Bookstore branches for P425.
Comments
Load More Stories