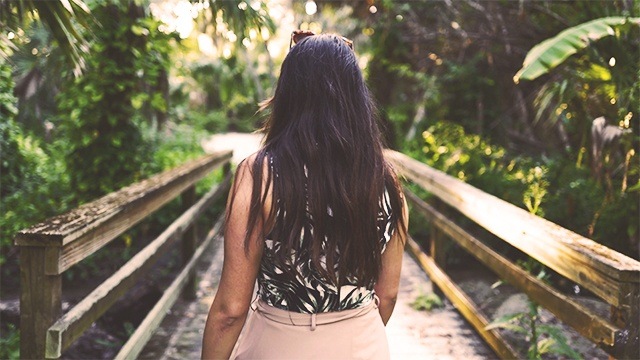 How do you move on from someone who was never yours? Here are 12 answers from women who have successfully done so:
1.From myateneng 
"Distracted myself by learning new things---yoga, boxing and swimming. I traveled. Surrounded myself with people who love/appreciate me like family and friends. Getting a pet." (via Instagram)
ADVERTISEMENT - CONTINUE READING BELOW
CONTINUE READING BELOW
Recommended Videos
2. From Carla*
"Like most women, it took me a really long time to move on from this certain guy. He was my churchmate. From the first time I talked to him, he never left my mind. But he was way younger. 4 years younger to be exact. We were always talking and I desperately wanted our friendship to be something more. I kept looking for signs that maybe he was also into me. I waited for almost a year but I didn't get any. In almost all our conversations, he told me that relationship wasn't a priority. And if ever he decides to pursue someone else, he wants someone who is the same age as him. So I got the message and put barriers in our talks to protect my hurting heart. I was doing fine until a few months later, I learned that he already [had] a girlfriend. Someone who is 8 years older than him! That was a really low point in my life.
ADVERTISEMENT - CONTINUE READING BELOW
Since then, I seriously took great efforts to move on from him. I went out and talked with my other friends. I even unfollowed him on Facebook in order to avoid seeing all those sappy love posts about his new relationship.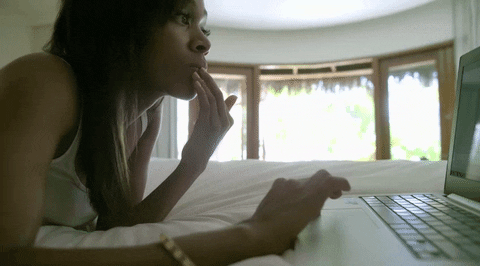 It probably took me 2 years to really say that I have truly moved on. And the funny thing is, now I'm dating his older brother.
ADVERTISEMENT - CONTINUE READING BELOW
The younger guy never knew my feelings for him. And I think it was for the best. God works in mysterious and mighty ways. Now we are all happy with our respective partners." (via FN Asks Email)
3. From Satya Rances
"I decided to accept the reality that he can and will never be mine. I also prayed. I've prayed to God to give me a trusting heart and not a questioning mind to accept things that are happening even if I cannot understand it at the moment and help me to cope with the pain." (via Facebook)
4. From carmzdm.26
"Sometimes the only way to let go is to love someone enough to want the best for him or her, even if that means not being together." (via Instagram)
5. From Girtalker astarte 
"We don't move on from it, we move on 'with' it.
In my personal perspective and experience, the person may become a stranger, just a plain acquaintance or if you are lucky and at the same time strong enough to play the role of still being a friend then so be it. But the memories and learnings you both shared will never depart from your system.
ADVERTISEMENT - CONTINUE READING BELOW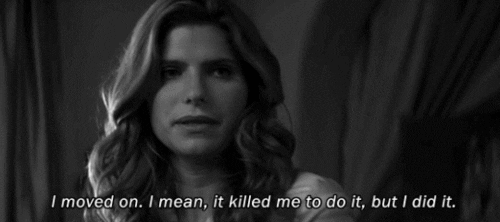 Feelings, what ifs and what could have beens may still strike you any time, it is just a matter of choosing to smile and be thankful that a special person came along to give a different hue in your already colorful life over dwelling in bitterness that you almost had it halfway. You almost had him. If you choose the latter, remind yourself this word: almost." (via FN Asks Email)
ADVERTISEMENT - CONTINUE READING BELOW
6. From Ice Valenzuela
"There is no exact science when it comes to moving on from someone who was never yours to begin with, but for me the best way to start is to acknowledge that you are hurting and your feelings are valid. Let it hurt. Grieve. Find support from friends who care and would give you honest advice that would smack you back to reality. It really helps if you talk about it because everytime you say it out loud it becomes more and more powerless. One you feel you've had enough then it's time to accept reality and let it go. Stop thinking about the what ifs and maybes and accept that it is over. Cut communication with the person who hurt you to give yourself time to heal. It will be hard at first but eventually you'll see it is a better option than getting hurt over and over if you still talk to them. Take it one day at a time. Things will get easier and be better soon enough. One day you'll just think of this as a lesson and maybe even laugh about it. Remember, all will be well. Have faith." (via Facebook)
ADVERTISEMENT - CONTINUE READING BELOW
7. From Ally* 
"The fact the he never became mine only meant he didn't love me enough.
Did I get over the feelings? No. First love is really something. And ego, you know. Did I get over the fact that he will never be mine? Yes. Do I still want him to be mine? No. As I get older and wiser (hopefully), I realized that relationships aren't going to survive with just feelings. I was 17 when we met and as a young girl, I had a vision that I will marry him someday. But years later, more relationships ended, I already figured out what I really want. And clearly, it's not him or someone like him. He never became mine because he's just not willing. I would want to have and marry someone who could take me as I am and who could give all of him to me.
ADVERTISEMENT - CONTINUE READING BELOW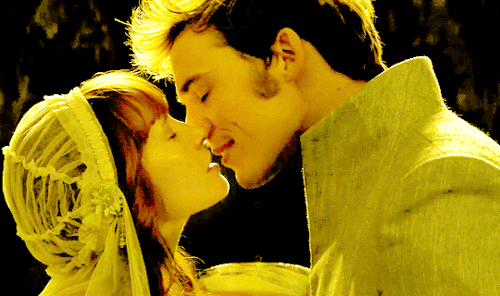 By the way, I am now happily married." (via FN Asks Email)
8. From andreaatanacio
"Basically to love and take care of myself was the best process that I ever made to move on from someone who was never mine. Ladies, do not waste your time loving someone who doesn't love you back. The person who needs your loving the most is yourself. #selfLOVE" (via Instagram)
ADVERTISEMENT - CONTINUE READING BELOW
9. From 

S.A.
"I was getting attached even though we had no label at all and when he started to drift, I realized I had no hold [on] anything. You don't have the right to feel anger and you would end up feeling gloomy and crawling under the sheets missing everything about him. Suddenly realization hit me. I don't want to be pathetic. My self-worth is important and I don't need anyone to realize my value. The phrase "you hold your own happiness" is really true. Don't be bitter about the person who left you hanging. What's to come is better than what is gone." (via Facebook)
10. From penguinness
"Disconnect all sorts of communication. Change numbers (and don't give it to him) because deleting his number won't do. Don't save his memorized number on your new SIM and delete all old text messages. Don't back read the sweet ones. Unfollow, unfriend him from all social media accounts because you will tend to stalk him. You'll get hurt. Don't give him a channel to communicate [with] you again because he will. It will be hard to tap the unfollow/unfriend button but you have to do it. Passage of time will not heal you unless you disconnect. Get busy. Travel where your budget can take you. And always remember, you are enough, maybe more than [what] he could handle, that's why he wants less, someone he could manipulate. Aja gurl" (via Instagram)
ADVERTISEMENT - CONTINUE READING BELOW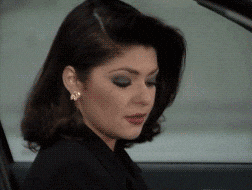 11. From Meg Bivar
"To be honest, I just let time run its course and do its own healing. Pinabayaan ko lang. Kapag may mga times na nalulungkot, naiiyak, at nafu-frustrate ako, hindi ko pinipigilan 'yung sarili kong maramdaman 'yung mga 'yun. You have to savor the pain kasi you know, dadating din naman yung time na mapapagod din yung isip at katawan mo sa pain na 'yan. Tapos magigising ka na lang isang araw, magugulat ka kasi hindi na masakit, na kaya mo na, na okay ka na ulit. You just have to be patient with yourself kasi walang legit na nakakapag-move forward kapag fine-fake yung acceptance." (via Facebook)
ADVERTISEMENT - CONTINUE READING BELOW
12. From thelilacreview
"I stopped replying to his regular text messages. To ensure that Project: "Cold Turkey" would be a success (as in I won't fall into the temptation of responding to him because I can't help myself), I enlisted the help of my older sister to remind me the next day and the day after to NOT respond to any of his messages, even if it were pleasant greetings. Hanggang sa naging busy na ako at nakalimutan ko nang nagte-text nga pala siya! I am not obliged to respond every minute. I have other priorities such as my life. Out of sight, out of mind." (via Instagram)
*Names have been changed due to request for anonymity
Load More Stories