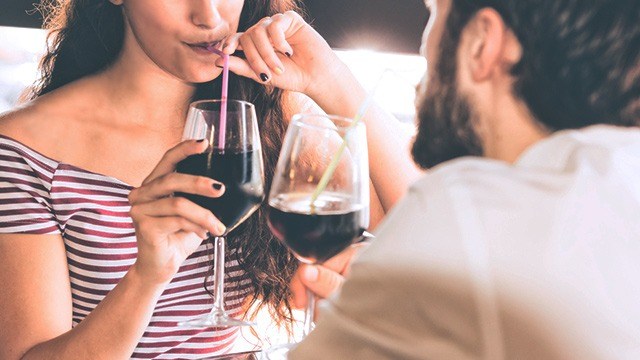 Someone once told me that men marry for love, and women marry for security. And while that isn't the most romantic thing to hear, on some level, it makes sense. When we hear about women who refuse to date men who don't make six figures, we dismiss them as shallow or opportunistic. But the truth is, we understand. Some women need that kind of security. That's their choice. For the most part, though, we believe there are more important (and more attractive) financial qualities men can have.
ADVERTISEMENT - CONTINUE READING BELOW
1. Find someone ambitious.
While not everyone needs to date a millionaire, it's good to find a guy who isn't a deadbeat. A drive to earn is such an important quality to have, especially if you're looking for someone you want to spend a lifetime with. To clarify, your partner doesn't have to have lots of money yet, but isn't it better to know that he's motivated to chase his dreams? Avoid couch potatoes!
CONTINUE READING BELOW
Recommended Videos
2. Find someone with clear financial goals.
Ambition is only the first half of the equation; he needs to have goals. Does he know what steps to take to get to where he wants to be professionally? Or is he just sort of "going with the flow" and waiting for things to turn out well? When it comes to money, is he passive or productive?
3. Find someone who's willing to learn.
Most people will tell you that the way to avoid a stagnant career is to keep studying. Doctors go to medical conferences all the time because there's always something new in science. And the same is true in every industry. Date someone who wants to set new goals, earn more degrees, and develop bigger dreams. More often than not, a person who's happy and satisfied in his professional life works just as hard in his personal one.
ADVERTISEMENT - CONTINUE READING BELOW
4. Find someone who won't be angry about your success.
It is 2017, after all. Your goals and dreams are just as important. They should not take the back seat to someone else's. Remember that scene in Grey's Anatomy when Cristina finally got real with Meredith when she kept prioritizing Derek's career over hers? She said, "Don't let what he wants eclipse what you need. He's very dreamy, but he's not the sun. You are." ;)
Source: The Financial Diet
This story originally appeared on Cosmo.ph.
* Minor edits have been made by the Femalenetwork.com editors.
Load More Stories