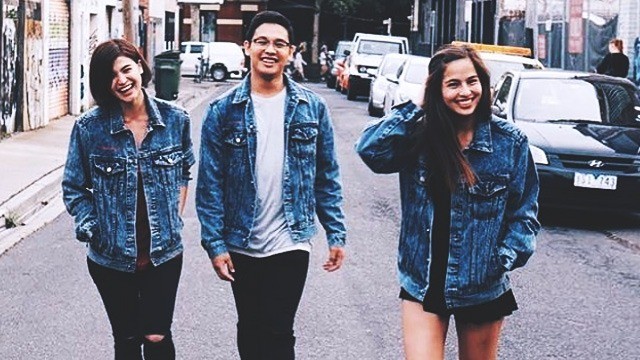 Most people think that the middle child is likely to be the problematic and resentful one since there was a high chance they were ignored when they were younger, but according to an expert, middle children are likely to grow up to be more open-minded, independent, and possibly even better negotiators.
ADVERTISEMENT - CONTINUE READING BELOW
Dr. Catherine Salmon, a psychology professor at the University of Redlands in California and co-author of the book The Secret Power of Middle Children says that those born between the first and last tend to be more more willing to try new things, and learn to do things on their own.
"There are some hidden benefits to not focusing so much attention and concern and effort, and putting so much pressure on each child. And that is one of the hidden benefits that middle children get because they do have this sense of independence and they think outside the box a little bit more," says Dr. Salmon.
Other than that, middle children are also said to make great partners since they're more likely to compromise rather than argue over disagreements, and are often more understanding when it comes to the needs of others. Salmon also says middle children seem to be less likely to cheat, possibly due to how they value relationships with people in general, and not just family.
She also adds that middle children have more time and space to figure things out on their own making them more capable of handling things by themselves. "I actually think there may be an advantage being the one who is not as overly supervised, because I do think that the sort of excessive parenting that you see sometimes prevents children from developing that independence that they really need to function on their own."
One great example is Patty Stonsifer, chief executive of Martha's Table, a provider of food and clothing for low-income earners. Being the sixth out of nine children, she learned how to be independent and even taught her to use her voice.
"I was a talkative child, I had a lot to say, and I knew how to get my points across at an early age because there were a lot of people with a lot to say at the table. Being right in the middle also teaches you that it's not about you," she says. "Some of my first memories were folding diapers for my younger siblings or taking somebody's hand to go to school. It was always about making sure that the whole came together," she adds.
ADVERTISEMENT - CONTINUE READING BELOW
So If you're a middle child and you're always labeled the rebel, just ignore them and keep on doing you. No matter what your birth order is, it shouldn't define who or what you should be; it's still up to you to make a name for yourself and be the best that you can be in whatever field you're in.
Load More Stories