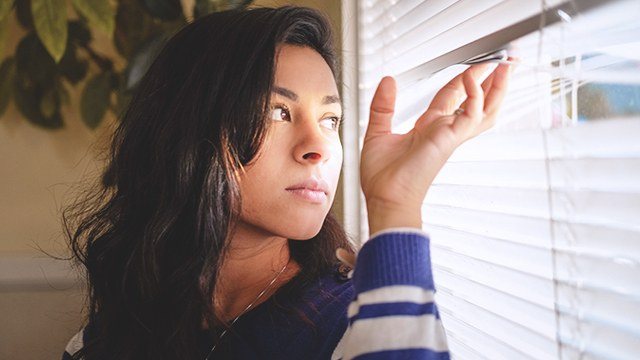 I look at high school students today and I can't help but see them as babies. I, for one, felt like the average conceited teenager: I was matured for my age, I could take on the world, and I was ready to live my own life. Love felt so real, too. It's always a nice story when you hear about high school sweethearts ending up together. But in most cases, that high school crush you had won't be the same guy a decade down the road. I learned this the hard way.
ADVERTISEMENT - CONTINUE READING BELOW
It was March of 1999 and I was in my sophomore year. I was a drummer for an all-girl band at school and we were chosen to perform for the Year End Recognition Day. After one of our band rehearsals, Nick*, a freshman, approached me to ask if I could teach him how to play the drums in exchange for guitar lessons. I agreed.
I've known Nick since we were in grade school but we've never really talked until that day. Nick was tall, talented, and handsome. We began our music lesson the next afternoon and we instantly clicked. He made me laugh and he was the perfect gentleman.
At the beginning of the next school year, Nick courted me.
It was a kind of panliligaw for the books, complete with harana, love letters, hand-picked Hallmark cards secretly placed in my school bag, fishball and Coke-in-plastic dates after school. I was head over heels and we became official an hour before Christmas.
CONTINUE READING BELOW
Recommended Videos
We grew close to each other's families. Nick would come by on Sundays to cook some of his grandma's best homemade recipes. He won my parents' hearts instantly. We would spend the day watching movies, sing and play the guitar, or just hang around. I also grew to love his grandma, the person who raised him while his mother worked in Japan. 
I moved on to college in 2002 and he had one more year in high school. We promised each other that there would be nobody else. We were made for each other. We were going to finish our studies and marry. That was the plan.
But four years into the relationship, Nick's family had financial struggles that caused him to stop going to college.
He was bitter. He constantly talked about the bias, why his other siblings had the chance to finish their schooling. My family offered to help him finish his studies but he declined the offer. I started to notice that there was this mix of pride, anger and defeat that lingered and reared its ugly head when we'd get into arguments.
ADVERTISEMENT - CONTINUE READING BELOW
When I graduated in 2006 and passed the nursing board exam, I was decided to help him get his college diploma. He preferred not to accept my help, as if he didn't want me treating him like a charity case. Sometimes I couldn't get into his head and know what's really going on with him.
Nick's mother sent less and less financial support due to illness. I made it my responsibility to help in any way I could. I would shop for groceries, buy them appliances, and give money. Nick had enough saved to open his own lugaw and barbecue store. He manned it in the morning while I worked in a BPO at night. There was this distance that grew between us. We'd get into bad fights. Once I hit him out of anger and he hit me back. I remember telling my best friend that it was my fault, I shouldn't have started it.
ADVERTISEMENT - CONTINUE READING BELOW
I told myself he was still the same boy I met, he just needed to get past his self-pity party, accept help, and find a way out of this rut.
I couldn't stand not knowing what's going on in his mind. I've been with him since I was 14 years old; he wasn't just my boyfriend but my best friend. I felt responsible for who he was becoming. Despite his bouts of anger and self-deprecation, the real him would still shine through. The Nick I fell in love with. I wanted to help, so in 2009, I moved in with him and his grandma.
Not long after, I became pregnant. I faced a crossroad and I suddenly wasn't really sure if raising a child with Nick was a good idea. I struggled with the thought of marrying him, thinking about the recent crazy and physical fights we'd have (I was still blaming myself for getting hurt because I'd usually start them anyway) and the financial situation we were in. I kept my pregnancy from my folks until I was too big to hide it. My father forced us to marry in September of 2009. I gave birth three months after.
ADVERTISEMENT - CONTINUE READING BELOW
Having a child changed a lot of things.
I had to quit and Nick's lugaw and barbecue store closed. I expected him to find a way to support me and his daughter. I nagged him day and night about work. There weren't a lot of opportunities for him, and when he did get a job he never lasted. I had to work again and left our child in his care.
One day the money from my maternity benefit went missing. Later on it was the DVD player, then the oven. After prodding and investigating, I found out he was on drugs. The realizations hit me like a brick wall — his mood swings, temper tantrums, the verbal abuse when the drugs wore off, days spent sleeping... I was determined to help him quit. After all, I was now his wife. I couldn't just leave him. 
The next year I became pregnant to our second daughter and it was the year that his grandmother, the one who raised and loved him like her own, died. The Nick I knew completely slipped away. He was lost and grieving but he turned to drugs to mask the pain. He isolated himself. I accepted the role of the punching bag when the pain and pressure got too unbearable for him to handle.
ADVERTISEMENT - CONTINUE READING BELOW
After his second daughter, he promised to change his life's direction and raise our children well. But promises are meant to be broken. He began stealing from me, money that I kept for our children's milk and needs. I've had enough but fear crippled me to do anything about my situation. I needed him to care for the kids so that I could make a living. This was my new norm and I just accepted it.
One summer night in 2013, I woke up in the middle of the night after hearing voices outside our house.
I saw Nick talking with another guy on a motorcycle. Once they saw me through the window, the guy sped off and Nick went inside. I asked him who that guy was but Nick looked at me with rage, his eyes were red and he began cursing at me, telling me that it was none of my business.
Deep inside I knew that it was the drug dealer and we argued. He began hitting me and threw things that hit my daughter. He kicked me and punched my head. I grabbed my eldest and headed for the door, determined to get the Barangay Tanod's help. But then he took our two-month old baby and held her upside down. I froze in dread. He shoved the baby at me, pinned me against the wall, and put his fingers down my throat.
ADVERTISEMENT - CONTINUE READING BELOW
I was coughing blood. He got a butcher's knife and kept hitting the wall while cursing at the top of his lungs. I was screaming for help but not one of our neighbors dared to help us. The abuse lasted for four hours. My soft palette was torn and bleeding; I had wounds on my face and multiple cuts and bruises on my body. He refused to bring me to the hospital for my injuries and when he went to bed, I was able to text my best friend for help. The police came soon after.
I could take the physical and verbal abuse, but seeing him hurt our daughters was the final straw.
I had to do something with my situation. Despite this, it broke my heart to file a case against him for violence against women and children. I couldn't fathom how someone I spent 12 years of my life with changed into a completely different being. I was hurt that he chose drugs over us. I was incapable of moving forward on my own when all my life, I had him as a partner, a confidant, and a lover. I fell in love and married my high school sweetheart. It's almost a perfect introduction to a happily ever after. But love is not enough to support a family. It requires sacrifice, patience, and determination to succeed.
ADVERTISEMENT - CONTINUE READING BELOW
All these happened three years ago. I honestly thought life was over after our marriage was over. But as the saying goes, time heals all wounds. I was able to afford my own apartment and found a good paying job in a respectable BPO not far from where I live. My family and friends provided the support we needed to see things through. 
My friends used to tell me how headstrong I used to be and that person slowly washed away over the years. I'm finally getting to know myself again. I rekindled my love for writing, art, and music. From hiding from the limelight, I began to fix myself up and look the way I wanted to feel. I excelled at work and rose the ranks.
I may be alone now but I still choose to be happy.
I may be a solo parent but I have my children who give me inspiration and strength to continue moving forward. I find strength from deep within me, from seriously loving myself first before I try to give love to others. And I've forgiven Nick.
ADVERTISEMENT - CONTINUE READING BELOW
I look back and I have no regrets. The experiences I went through make me who I am now. It's a chapter of my life I am finally, wholeheartedly, ready to close. And instead of fear for the unknown, I'm excited for what lies ahead.
*The names have been changed to protect the identities of the personalities involved.
Load More Stories