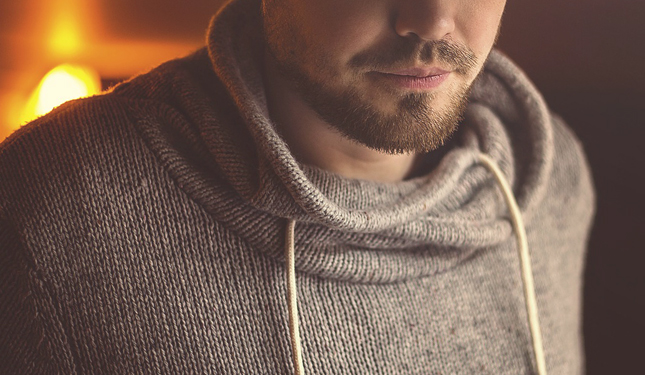 This is my story of a perfect love at a very wrong time.

I didn't know I was falling in love with a person who was already engaged to marry someone else this July. With me being so cautious and so traditional, I never imagined myself to get involved in infidelity. I was once engaged, and my ex-fiancé cheated on me big time so I decided to call it quits. But fate really mocked me. I found out for myself what it was like to be the third party.

Guys, it is harder than one can ever imagine. I was taken away from someone who was my source of joy and pain. But then when we love someone, we tend to become illogical, numb and insensitive all at once...And so I wrote this note, the last note I will ever write in the name of love. A note that will never reach its recipient, which adds to the already sad ending of a love that started so perfectly but was not given the chance to last a lifetime.
ADVERTISEMENT - CONTINUE READING BELOW
CONTINUE READING BELOW
Recommended Videos
__

How do you let go of a happy memory? How do you forget someone who gave you so much joy? Someone who made you feel loved? Someone who gave you hope when you thought there was none? The one who allowed you to see your worth as a woman? And who, for every second, shared laughter with you after you've stopped learning how to wear a genuine smile?

Our time together seemed magical, so perfect that I never wanted it to end.

I can still remember how much fun we had when we went to your farm, played golf, took the zip line, and just strolled around the area. All our escapades were unplanned, spontaneous and full of fun. We went star gazing and even spent time with your friends who later became my friends, too. I cheered you on during your basketball games and we had movie marathons.
There are a lot of things I will miss you about you. But sadly you didn't choose me. You left me.
ADVERTISEMENT - CONTINUE READING BELOW
You have given me the best four months of my life. But now, you are giving me pain because I can't let you go. I'm not willing to let you go. I can't let go of all the good memories. I can't let go of a person who has given me so much happiness and love.

The last few days of your stay with me made me feel like I was in a trance, yet it was also so heartbreaking.

I smiled and laughed a lot but I just couldn't ignore the idea of you leaving. I couldn't disregard the pain of losing you–of not being sure whether we would see each other again.

Our last night together was full of promises, of two people whose hearts beat for each other, whose thoughts mostly were left unspoken out of fear and doubt. But then we felt the love during that night. We savored the love we had for each other. We promised we would never stop loving each other, never stop thinking of each other, and to take care of ourselves while we were apart.

Where are those promises? Sometimes, perhaps out of my wishful thinking, I imagine that you are also thinking of me like I always think of you. And that you still love me. Even if things did not go as I had wished, I hope that I will still have a place in your heart because we both know what we feel for each other. It may not be rare and it may not be ideal, but sure enough, it was real.

Tell me when to stop because I just can't. This is the first time I've ever been so unwilling to let go of a memory. For the first time, I want to hold on to something. This is the first time that I've ever experienced pain because while I chose happiness, I loved someone at the wrong time.

I love you, Blue Star. I don't know for how long, but please think of me and remember our love.

I can't bear the thought of you walking down the aisle to be with her.

Sending you my love from the Philippines to the USA,
Your Yellow Star

*Minor edits have been made by the Femalenetwork.com editors

Got a story to tell? Send us an email over at webmaster@femalenetwork.com with the subject My Story on Female Network and we might just feature it!
ADVERTISEMENT - CONTINUE READING BELOW
Load More Stories