Got a story to tell? Send us an email over at webmaster@femalenetwork.com with the subject My Story on Female Network and we might just feature it!
Nadine* decided to attend culinary school because she wanted to learn something new and improve her skills. But little did she know that she would be learning something else inside the walls of that kitchen.
ADVERTISEMENT - CONTINUE READING BELOW
During the first week of school, she felt a bit timid and aloof because she was intimated by the cooking skills of her classmates, until they had to do a group challenge. They had to choose a partner and make three Asian dishes. Nadine didn't know who to work with since she wasn't that close to anyone. But then a guy poked her shoulder and smiled. "Hey do you have a partner to work with? I am not close to anyone here yet and umm… don't be offended but you also look like that. Do you want to work with me? My name is John* by the way," he said. Just by looking at him, she saw John had a playboy aura and she knew she should have said no that time but all she uttered was a shy "Sure."
John and Nadine did great in their challenge. His cooking skills were more advanced than hers but he did not make her feel intimidated by that. He helped Nadine pass some tests especially the one she hated the most--cooking eggs. It was John who taught her how to make poached eggs. And in return she taught him how to make his favorite pastry, apple pie.
Those tutorials turned into dates and it wasn't long befpre they became a couple. They always hung out after class and tried new places to eat. Their favorite hobby was to study the ingredients of the food they ate and try to recreate it based on what their tastes remembered.
ADVERTISEMENT - CONTINUE READING BELOW
One dinner, Nadine told John about her dream to undergo an internship in the US and after that, start her own business. He said he liked the idea of them being in the US together and discover more about what they can cook there.
There were small fights along the way but despite that they still pushed through. The only problem was Nadine's family, as they didn't like John, especially her mother. She told Nadine that he is the type of guy who will just play with her heart. Her mom used to stalk his Facebook account and saw all the pictures of him with his buddies drinking until the wee hours of the morning. But since Nadine loved him so much at the time, she told her he's a good guy and that they just needed to get to know him more.
And they agreed, so John went to their house for the first time. He was polite and well-mannered. But it wasn't enough. "Something was off," said Nadine's mom as soon as John left. It broke Nadine's heart that her family did not approve of him. But being the stubborn person that she was, she still continued seeing him. He assured her that perhaps the parents just misunderstood him and that eventually they will accept their relationship.
ADVERTISEMENT - CONTINUE READING BELOW

Graduation came and all of them were so excited for their internships. They were thrilled when they found out that they had both been accepted; even if they were chosen to work in different states. It was one of the happiest moments in their lives. They didn't mind the distance since it had been their dream to hone their skills there.
ADVERTISEMENT - CONTINUE READING BELOW
Due to their scheduling differences, John left a month earlier than Nadine. It was hard for her to say goodbye to him, but she also knew she would see him abroad soon.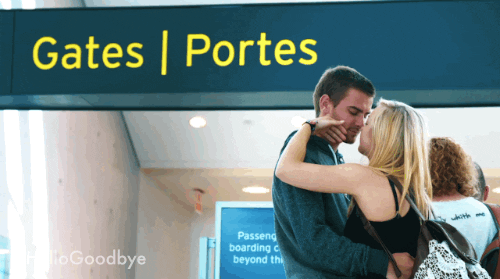 While adjusting to their new setup, one day, John just started acting strange. He suddenly accused Nadine of cheating. She was so shocked because first of all, she was definitely not cheating on him. Second, he was rapidly full of anger. Nadine had no idea where John got that absurd news. Turns out he only dreamt about it! And because of that, John broke up with Nadine.
ADVERTISEMENT - CONTINUE READING BELOW
He never listened to Nadine's explanation. Her calls were never answered and she cried for weeks. 
One day Nadine just woke up and realized she was done being treated like a doormat. Everything was hopeless. She had to let it go. She figured, she deserved much better.
"I learned how to let go of someone not worth it the hard way. It was one of the most painful yet most gratifying decisions I have made in my life. For almost a year, I allowed someone to consume me, use me and play me. But now I know my worth and will never let anyone forget that again."
*As told to Mica Cortez.
Names have been changed due to the sensitivity of the story. 
Minor edits were made by the Femalenetwork.com editors.
Load More Stories