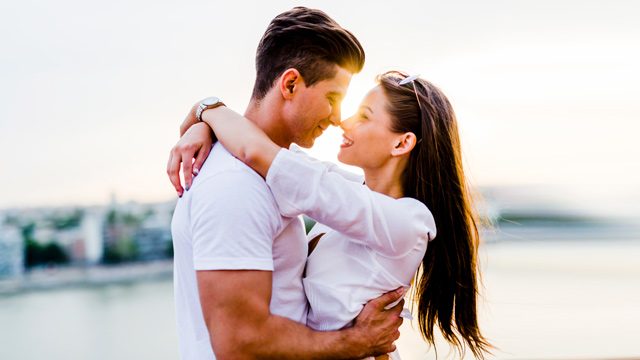 If you have been in a relationship with someone for a while, you probably can't help but think, what's next? Here are some tips on how to know if your man is someone ready to get serious about your future together:
1. He doesn't easily feel insecure.
He does not feel jealous of other guys around you especially your guy friends and colleagues, neither does he feel threated by your success. A man who does not compare himself to others is a man who is sure of himself. A true sign of this would be if he respects your personal time and understands that you need your space. It's not good to marry a guy who gets jealous easily, especially when it seeps into other aspects like your hobbies and social life.
ADVERTISEMENT - CONTINUE READING BELOW
2. He saves up and spends his money on sensible things.
Your man always pays his bills on time and is never in debt. He does not spend hard earned money in a sleazy manner and he prioritizes investing for the future. But remember that a man who is financially responsible does not mean someone who will control your finances. He thinks of handling money as a joint project between the both of you, regardless of who earns more.
3. He knows that you have your flaws and embraces them because they're part of who you are.
He knows every single detail about you, even the ones that you do not want to admit. He is not afraid to see that other side of you. He doesn't expect to you to be perfect and he knows the difference between helping you grow and changing who you are. 
4. He knows how to make you happy.
A real man also knows when to come out of his man cave to make sure his queen is happy. If a man sees you as the woman he wants to marry, he will treat you the way you deserve to be treated. He will not settle for less, which also means occassionaly indulging your guilty pleasures. It could be that summer sale you want to go to or that movie that's not particularly his type. What matters is, he knows how to speak your love language (as long as you take turns, of course!). 
CONTINUE READING BELOW
Recommended Videos
5. He talks about big life choices with you because he knows your futures are intertwined.
Communication is the key to every relationship; and no, not just in terms of calls or texts. Your man should be able to reach out to you regarding whatever big decision he is going to make. He feels comfortable talking to you about everything, whether it's regarding his personal or professional choices. He does not make you feel like he is unreachable. But he will also always make time to listen. He is your best friend and your confidant.
6. He pushes you to reach for your dreams.
Your partner believes that you have more potential to explore. People who help their partners become the best versions of themselves start by affecting self-esteem positively. He shows that he is a hundred percent supportive through words, and actions.
7. He always tells you the truth because he knows you deserve it.
Your man does not beat around the bush. He says to you directly whatever it is that needs to be raised. He also makes it a point to fulfill his promises. If he cannot be honest with you as early as now, what will stop him from hiding bigger things in the future?
ADVERTISEMENT - CONTINUE READING BELOW
8. He makes you feel that you are taken care of at all times.
A man who is husband material always makes you feel that he has your back. When your partner sees that your hands are full, he will not hesitate to help you. His priority is to make sure that you are taken care of the way you make sure he is, too.
9. He openly discusses your future plans together.
Before jumping into marriage, you and your man must build strong foundations, which involves a lot of talking, even about sensitive or taboo topics. It is important to ask some questions before marrying and see if you two agree on them. Like where do you want to live? Do you want children or not? If so, how many? Would you consider living abroad or will you stay close to home? Will you be signing a prenup? How will you manage your finances? Compromising on some things you do not agree on is essential and unavoidable, since it is a lifetime commitment between two separate individuals you're talking about here.
ADVERTISEMENT - CONTINUE READING BELOW
10. He makes sure people are aware he is off the market.
He is not embarrassed to tell the world that he is not available anymore. He knows how to act in the presence of other women regardless of whether or not you're there. Remember, how he acts when you're not around is just as important as how he is when he's with you. A real gentleman and potential husband will know his boundaries.
Load More Stories