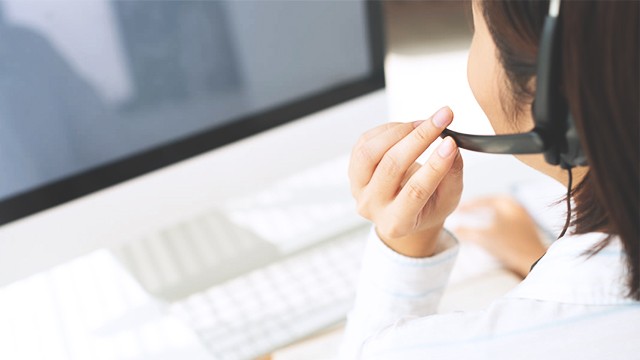 It's never easy being a solo parent, especially with the stigma that comes with being a single mom. But the truth is, they are the most independent, compassionate and hard-working people you will ever meet.
For single moms in the BPO industry, they've got to work at night to provide for their kids, focus on their career and at the same time be the most important person in their children's lives.
ADVERTISEMENT - CONTINUE READING BELOW
Here are some inspiring stories and struggles of single moms who work in BPOs.
C.A. Rodriguez, 33
C.A. was a party girl before having her son, Xander, now five years old. She was a happy-go-lucky person, but then her toxic relationship with her ex-husband made her choose to raise her son alone.
CONTINUE READING BELOW
Recommended Videos
"Being a parent is something you cannot impose [on] a person who is not ready and unwilling. My sanity is way more important than having a complete family," C.A. said.
Working in the BPO was not her first choice, but after a few years in the industry, she realized that this was the right job and industry for her. It broke her heart to leave Xander alone and not be at his side at night but they eventually got used to the set-up.
"My son was trained to sleep alone when mommy's at work, and I super admire him for that. He's very understanding," she recalled.
ADVERTISEMENT - CONTINUE READING BELOW
Employees of BPOs adjust their lifestyles and work through the wee hours of the morning, and traveling at night poses a safety risk for some. However, C.A. appreciates that aside from it being easier to commute to work, she mostly treasures the time she can spend with her son. "I cannot imagine myself working during daytime. Besides compensation, it's really the flexibility and how I get to be with my kid more is what made me stay with a BPO." C.A. said.
It was her first year as a parent when her hard work and determination paid off—she got promoted to team leader. She managed 20 associates and coached each one for their own improvement.
"Handling about 20 different personalities and keeping my stability as an employee and mother was indeed challenging yet fulfilling. I always feel strong and empowered," she said.
Despite working a full-time job, C.A. is quite the hands-on mom. She is able to make time for him, especially when it comes to his studies.
ADVERTISEMENT - CONTINUE READING BELOW
She proudly spoke "Xander is accelerating to grade 1 this coming school year. He won gold on their school robotic week and got a bronze on their last recognition day."
Oji Bautista, 35
Being a solo parent can be a choice, but for Oji Bautista, 35, she became a single mother when the father of her child decided to leave them. He never gave any support. She used to work for an event company but the compensation was not enough to raise a kid alone. Her family helped her with her daughter's milk and needs so they could survive.
She then decided to transfer to a BPO company because the benefits were better. Although working in the BPO made her financially stable, she still faced certain difficulties working the night shift.
"When Rycah was still young, I literally go to work with no sleep! But now 4-5 hours of sleep is enough for me" Oji said, laughing.
ADVERTISEMENT - CONTINUE READING BELOW
BPOs have a certain level of service excellence that they want their employees to have. Associates need to pass certain monthly requirements like Call quality, Attendance and Customer Satisfaction surveys to name a few.
Oji strived hard to get good metrics all the time. She was then selected to become floor support to assist associates with difficult call concerns, but she declared she had no intention of being promoted. "I want to dedicate my time after work to my kid" Oji said.
She concentrated on being the best mom for her daughter and assisted her with her schooling. "Rycah is turning 11 and I'm really proud of her. She has always been in the honor roll since pre-school and continues to amaze me everyday." she said smiling.
It has been a decade now since Oji first stepped into the BPO industry in 2007. She was able to save enough to start paying for her dream house and opened up her own online retail business.
ADVERTISEMENT - CONTINUE READING BELOW
Oji is happy with the work she has. Her company promotes work-life balance and even has family days that she can spend with Rycah. She is proud of her job and overjoyed of what she had accomplished so far as a solo parent.
Working in a BPO, raising a child , and managing her business is a lot, but for Oji, life's challenges made her smarter, practical and self-reliant. "Honestly, I feel like a superwoman! I work at night yet I make sure I have all my time for for my kid and continue to grow my business." she expressed.
Lori Llanes Flores
Single moms need to double their effort in order to provide complete love and support to their kids.
Lori had two kids, Pons and Anjel. She separated from her husband when the kids were still young due to an extramarital affair with another woman.
"I tried to save the marriage, but it was an emotional and mental torture for me. I only see him as a 'sperm donor' when he chose to stay with her." She said.
ADVERTISEMENT - CONTINUE READING BELOW
She worked hard as an OFW in Dubai so she can support her family.
A tragedy came to her family when Pons, became a victim of a stabbing incident which took his life at only 16 years of age.
"It was so devastating for a mother like me, I can not bury him since I was overseas and my boss wouldn't let me go home" Lori remembered.
After a few years, she became a displaced OFW. She ventured into building up her own business at first but it was not profitable enough to support her and pay for her children's education.
"I couldn't find work which can feed me and my daughter so I tried my luck with BPO Companies and here I am still, seven years into the industry." she uttered.
Lori faced multiple struggles trying to make ends meet. She remembered a time when she knocked on her neighbors door to borrow money for her fare to work.
ADVERTISEMENT - CONTINUE READING BELOW
"I wouldn't want to be late or absent for work so I'd do anything even if it means borrowing money from my neighbor" she recalled.
Her efforts were recognized when she bagged the "Iron Lady" award in her company. This award and cash prize is given to prestigious people with perfect attendance, amazing performance and who is an inspiration to many.
Looking back at her difficulties, Lori now had a sense of accomplishment.
"My greatest achievement was to have my daughter finished college. It was a struggle, but it was worth it" she said.
Anjel, now 23, is currently working at one of the most reputable banks in the Philippines and recently got promoted to marketing assistant.
Lori dedicated all her life to her daughter and her job. So when Angel graduated, she focused on her self-growth and pursued her love for dancing.
"I am now a licensed Zumba Instructor! I get to go to many places and live my passion," Lori proudly said.
ADVERTISEMENT - CONTINUE READING BELOW
Lori mentions that if ever she decides to resign from her job, her fallback would be to teach Zumba.
"I love it and it is more than having a relationship. It's fulfilling when someone congratulates you for a great choreography and enjoyed my teaching," she said happily.
Lori said that sometimes there is a longing for a man to be by her side, but looking back at her life, she doesn't regret anything.
"I am a very independent woman. I have my own house and pay my own bills. I was able to do it all on my own. I have proven to myself that I don't need a man to live." Lori voiced out.
These are just three of the many amazing single moms in the BPO industry. They may have different experiences and achievements but the fact remains the same, these superwomen kick ass!
Comments
Load More Stories