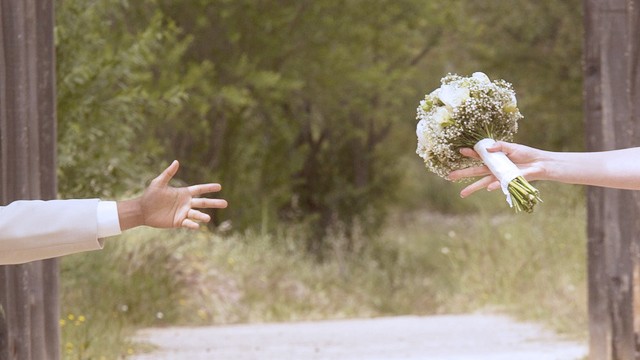 Some relationships just magically get it right off the bat. For these lucky few, they understand that they'll eventually end up settling down with each other. But there are others who don't see the signs as clearly. You may feel like it's the right time to talk about the future, but you're not 100% sure if you should bring it up with your partner. Ask yourself these questions to know if your plans are a tad too soon:
ADVERTISEMENT - CONTINUE READING BELOW
1. Have you been together long enough?
Most, if not all, relationships feel right in the first few months. Blame it on the hormones that cause infatuation. Springer of Psychology Today suggests getting to know each other first, with a wait of two to three years depending on how much time you spend together, before tying the knot. Let the emotions settle so that you can think straight.

2. Are you still keeping options open?
Has it ever crossed your mind how life would be if you were with so-and-so, or if you're single? Has he ever negatively compared your relationship with others? If there are signs that point to having options if you and your partner don't work out, EHarmony says this can be a problem for long-term commitment.

3. Do you talk about the future?
From wedding plans to how many kids you both want to have — these are cues that a future together is possible. If you've been in the relationship long enough that discussions like this don't feel like wishful thinking (or one-sided), there's no stopping you from asking.

4. Are you committing to long-term plans?
Planning a project that'll take more than a year to do, and you, as Borresen of Huffington Post says it, "think of them as short-term" is a sign that you're in a relationship for keeps. Add to that the pet you both got together, and your joint savings for big investments.

5. Can you see yourself growing old with your partner?
It's as cheesy as it gets, but this is an obvious question you have to answer. Settling down shouldn't feel like being tied down. You must be absolutely certain to commit to the relationship through thick and thin, for richer and poorer. Above all, you have to make a conscious decision to see your partner as the one, because when challenges come and you wonder how will things be like with some other person, that's a set up for disaster. If you answered yes to all the questions, don't sweat it! Go ahead and talk about the future. As long as both of you are on the same page, you'll reach a relationship decision that you won't regret.
ADVERTISEMENT - CONTINUE READING BELOW
CONTINUE READING BELOW
Recommended Videos
Load More Stories