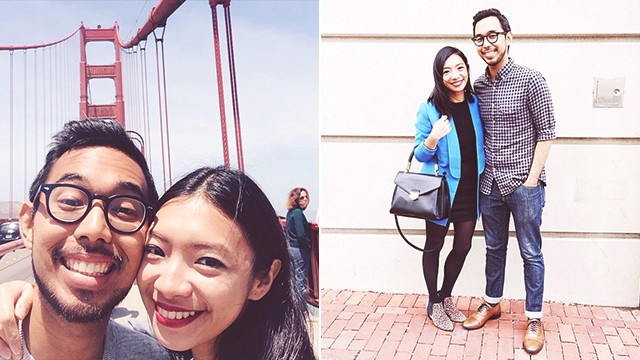 A SIMPLE PHONE CALL can change your life. For me, this call came one Saturday while I was at work, part of a creative team overtiming for an upcoming pitch. As expected, I wasn't very pleased about the whole Saturday-at-work party so seeing my phone ring all of a sudden with "AA" as the caller made me jump for joy.

"Guess what!" he says. "I got in! I got in Berklee!" Kaboom.

Berklee is short for Berklee College of Music, one of the most prestigious and hardest-to-get-into music schools in the world (John Mayer! Quincy Jones! St. Vincent!), and on that call, a moment I was grateful to be part of, my boyfriend had freshly fulfilled his ultimate dream ever. A dream that would take three years in the US, three years away from me, to complete.

"OMG YAAAAY!" was my initial reaction, the reaction of any dutiful, supportive girlfriend. But beneath that OMG-YAY was a mix of emotions that I couldn't quite articulate yet. There was excitement, of course. But there was also fear, confusion, anxiety and even more fear. Too much fear that it eventually seeped out of my voice despite my A+ efforts at OMG YAY-ing the most supportive way possible.

"Parang you're not that happy…?" he eventually asked.

What followed were months of long talks and a lot of crying.

People always say that long-distance relationships never work; that it is a breeding ground for cheating, that you constantly need the sense of "touch" to feel connected. Simply put, that it was the worst thing you can do as a couple. This was my number one source of fear and anxiety. We were okay in Manila, physically close to each other every single day, even working in the same industry, but will we still be okay when he finally moves to faraway Boston? What if he meets new girls, girls he might bond over music with? What if he forgets about me in his excitement to be part of this new world? What if he becomes too lazy to Skype or text? WHAT IF HE MEETS NEW GIRLS? Huhu.

AA and I discussed all these whats ifs until we finally reached a conclusion: we love each other, we trust each other, therefore we can weather/enjoy this journey together.

And weather and enjoy we did!

For three years, we made the distance almost non-existent by seeing each other on Skype every single day. Yes, every. Single. Day. As with any relationship, there has to be constant connecting. Constant kuwento, constant check ups, constant sharings, constant anythings and everythings just to feel close to each other. This was our "touch." Some people might say every day can be too much but it worked for us. I absolutely loved looking forward to seeing him at the end of each and every one of my days.
ADVERTISEMENT - CONTINUE READING BELOW
We did more than talk, too, by the way. We watched movies over Skype, did videoke over Skype, had cooking dates over Skype, celebrated birthdays and anniversaries over Skype (with matching wine, cheese and flowers that he would have delivered to my house), even watched concerts together over Facetime (he called me up while he was at a Lykke Li concert!).

We argued a lot over Skype too, just like physically close couples would. And just like physically close couples, we resolved and got better at resolving our issues over time.

In between Skype calls and FaceTimes, we'd text each other small milestones about our day, what was getting us down, what was exciting us, how we missed each other, how we wish we were together at that moment and most especially, how we couldn't wait to see each other again.

Ahh, yes. The seeing each other again. Best part of any long-distance relationship. It was great that AA made it a point to always take a semester off so he could be in Manila for three months every year. I also made it a point to save up and spend two months in the US with him every year. These reunion trips made us value our time with each other even more and gave us some of our best memories ever (one of which is an impromptu trip to Philadelphia to catch a music festival where Kanye West had a surprise set!).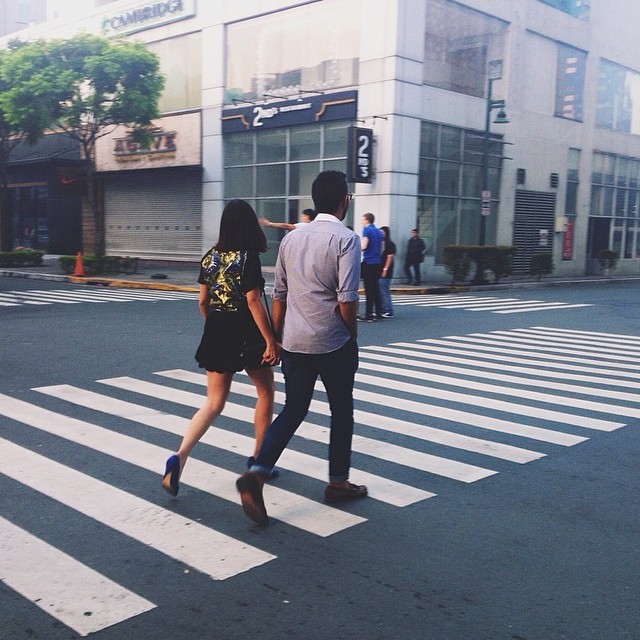 Thinking about our airport welcomes still make me giddy. Remembering the airport goodbyes still make my heart ache. Hay, I had always dreaded having to reset the countdown.

So to make time go full-speed, at the end of our first LDR year, I decided to leave the country myself to pursue my own goals. In the midst of my LDR woes, I experienced some of the best years of my life.

I went to Paris to study fashion and French and take steps to becoming the person I'd always been meant to be: a Parisienne (oui, a girl can dream). I lived on my own for the first time, traveled solo everywhere, realized that I could be independent, greatly improved my French, gained new friends from all over the world and best of all, didn't just spend my years in my room waiting for AA to come home.

In between all the exploring, I also managed to create two fashion lines. Dream come true.

With every jampacked day I lived, I couldn't wait to get to my laptop to share everything I just experienced with AA. Which pretty much sums up why I think our LDR worked: no matter what was happening in our lives, wherever we were, all we could both think about was still sharing every bit, every morsel, every detail of our lives with each other.

Indeed, in those three years far from each other, I had never felt nearer and closer to AA. So close that we are now married. The closest we can ever be. Never to be apart again.
ADVERTISEMENT - CONTINUE READING BELOW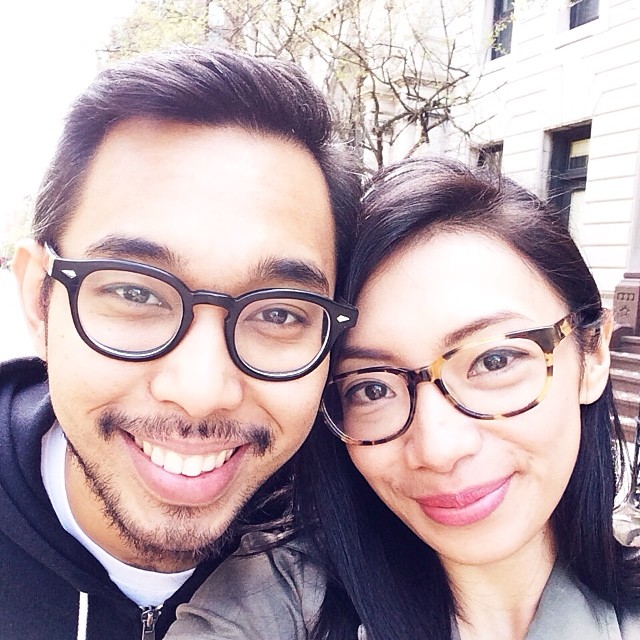 Load More Stories